The Massacre Haunted House – Full Review
The Massacre Haunted House is a Haunted Attraction located in Montgomery, IL.
299 Montgomery Road, Montgomery, IL 60538View All Details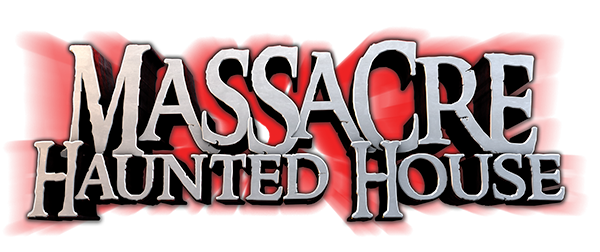 Features:

Free Parking, Food/Concessions, Gift Shop/Souvenirs, Special Events, "Hi-Tech" Attraction, You may be touched, You will NOT be touched, Original Characters, Indoor Waiting Line, All-Indoor Attraction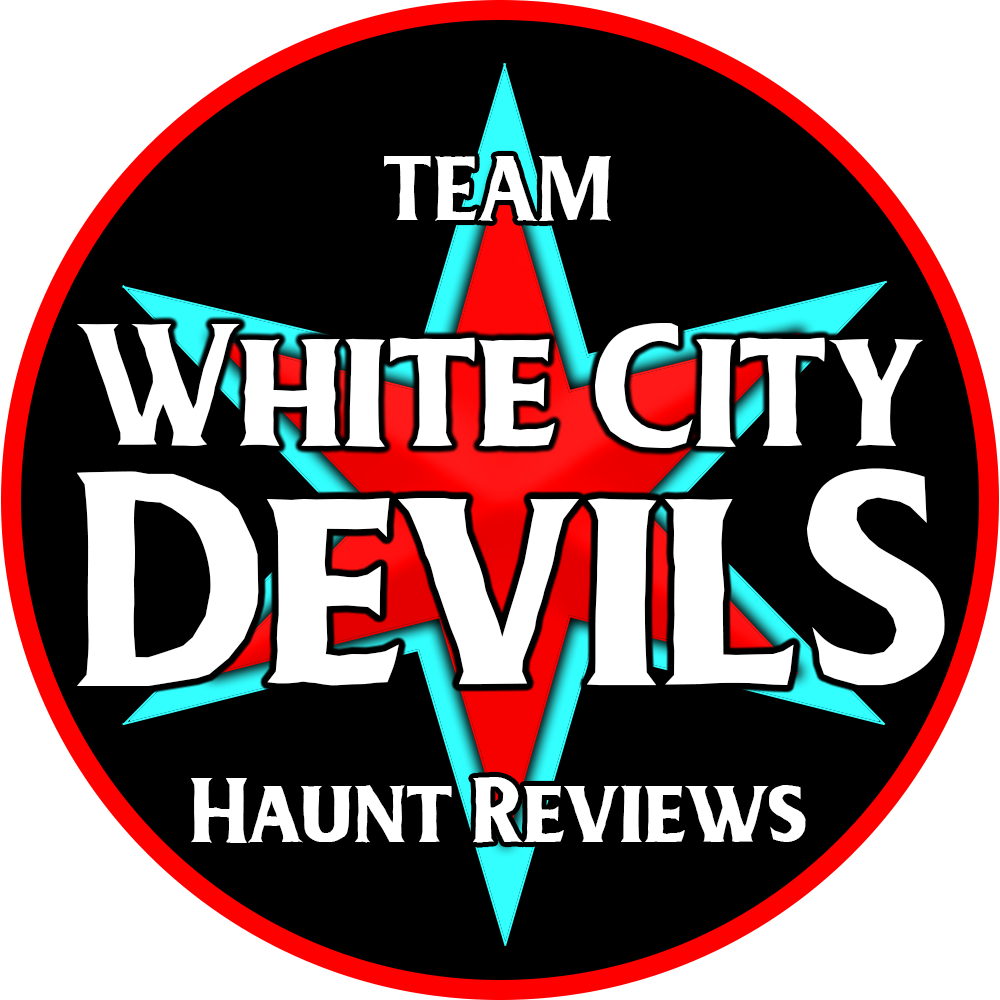 This attraction was reviewed on October 5, 2019 by Team White City Devils.
How Do We Get These Scores?

Final Score:

9
How Did We Get This Score?

Summary:
On our first weekend of reviewing this season, we found ourselves trying to add some great local haunts that we can never skip out on. Massacre Haunted House (MHH) was one that instantly came to mind when putting our schedule together and they did not disappoint us! They continue to show Chicago and its surrounding area why it's worth a trip west from the city, and into some of the most creative scenes and props we have seen in action.
---
Cast: 8.3
How Did We Get This Score?

The actors at MHH continue to show that they know their stuff! Not only are they effective in terms of delivering well executed scares but they're also knowledgeable of all the ins and outs of their space. It's enough to make us wonder if the actors spend a lot of time at MHH or if they pretty much live there.
Everybody in our group were targets of some sort of antics at one point or another. If an actor wasn't directly shouting at our group and delivering pop up scares, then an actor was delivering scares by using empty oil drums and hitting them as hard as possible or running full force into our directions and sliding towards us.
It seemed clear to everyone we passed by who the easier targets in our group were (the "first timers" that were in our group) and used them for great reactions. One scene we walked through had a prison feel to it, and we were told we couldn't proceed unless we had our hands tucked upon our heads and moved single file. If anyone dropped their hands the whole group had to stop until we were back in unison. This led to some pretty tense feelings throughout the scene and almost had us with our hands on our heads all the way to the gift shop!
During our well planned out visit, we did not take into consideration the fact it was not only haunt season but home coming season as well. This did account for about 75-80 actors over the usual 90-100 MHH offers. It did leave some noticeable dead spaces, and a bit of a lack in the queue line but that can be overlooked due to all the great interactions we encountered as well as the actors working overtime to give some great scares as often as possible! I know for a fact the rest of the season will only get more intense with the correct number of actors, an easy fix I'm sure that happened the very next day.
If we could get a little bit nitpicky for a moment, I think the overall experience would be even more complete with just a bit more dialogue. Don't get me wrong, there was plenty for scenes that required it, but I feel the overall ratio of growlers-to-dialogue was a tad noticeable in some instances. Again, that is just an observation and does not take away from how great everyone was overall.
---
Costuming: 9.13
How Did We Get This Score?

What helped actors feel as realistic as they did, apart from the great acting, was the attire and makeup applied to each person. We didn't notice any issue with costumes feeling incomplete or out of place.
A great example of costuming that really fitting the bill would be in the church. Every nun was covered in appropriate robes but also facially had great makeup to give them a really demonic look, it was scary. I can imagine someone with a pretty solid religious background just freaking the hell out about it, and that thought really makes me appreciate all the effort they put into looking terrifying. When we had entered an attic, scene covered in all sorts of creepy dolls, it was very difficult to know which dolls blended into the scene and which housed actors inside. It was super effective in the sense it really made us second guess where to step because the actor's costumes worked so well with the scene. Inside the 3D show, clowns looked to have complete attire as well. All outfits were made to work with the black lights and highlight many parts of the costumes and make up. It was really amazing whenever anyone popped out at us.
Overall, the makeup and costumes were definitely at A level work during our visit!
---
Customer Service: 9.39
How Did We Get This Score?

MHH is the biggest part of the strip mall they are located at. There is plenty of parking on either side of the building, and as of a few years ago, they have added a cement walkway on the outside of the building! Might not seem like a big deal, but it is super useful during rainy nights and holiday haunts as we will have to walk on the side of the building to get back to the car, no matter weather conditions. They have a pretty big, professionally built sign with the haunt's name on it that lights up. They do have a gift shop with some great t-shirts and other cool apparel.
There is definitely no question regarding safety at MHH. After talking with the owner, it was clear not only did he take pride in keeping his haunt safe and terrifying for guests, but also fun and safe for works/ actors. The same can be said throughout the entire staff about the high standards they all have for their haunt.
MHH lists plenty of helpful information that can be found on their website. They list some really great promo videos, directions to the haunt, all ticket info, awards and plenty of great reviews from past years. When regarded as high as MHH is, I believe the hard part is NOT finding any information on them!
---
Atmosphere: 8.87
How Did We Get This Score?

The queue line is all indoors and houses some amazing animatronics, a cash bar, and a DJ booth that keeps everyone entertained.
As mentioned before, the haunt was slightly understaffed on actors (damn you, homecoming!) which meant the queue line had only a couple of actors causing terror to as many people as possible. All of the lighting and music coming out really helped set the tone for all of the horrors yet to come. There is a giant screen which played all sorts of cool promo videos, and advertisements for holiday haunts and escape rooms!
We did stay in line for a few minutes only to finish up some drinks we purchased, but within those few minutes we saw the eagerly waiting guests becoming more excited whenever the line moved. What really let us know that we were now going to become scared is the photo op before entering the haunt. With any opportunity we have to purchase haunt pictures, we do! At MHH, everyone in line gets to take a picture with a giant Pennywise. Looking at that big animatronic is the last thing to do before entering the rules room and entering the haunt, so it helps kick emotions into gear pretty quickly.
---
Special Effects:

9.12
How Did We Get This Score?

MHH has some of the most impressive props and scenes we can find around! It is clear that their team loves what they do and can really put on a damn good show. Sounds were appropriate throughout and contributed to some great scares. Lighting was plentiful when allowed and minimal to none when needed.
One of the more iconic rooms I can think of is within the church scenes. It is absolutely beautiful with all of the dark and sinister details throughout that left us dumbfounded. The whole scene seems to be something of movie quality satanic vibes and just really transformed us for moments as if we walked into a cult of sorts. Not wanting to give everything away, but the corpses inside the authentic caskets actually looked like mummified bodies. MHH takes on a cultish church and has some creatively original ideas within and this is just one of many examples of very effective and well-detailed scenes.
The flow of the haunt can feel a bit tricky but worked for messing with our senses. We first made our way through the main attraction, then hit a check point for some really great 3D clown-themed effects. Normally, that feels like two different themes and that's the end of the show' but then we found our way back to the main attraction! It is pretty unique because it feels like a bonus haunt at the end that we were not expecting. So, when we thought we could finally let our guard down, boom, a whole other section had yet to be seen!
---
Theme:

N/A
How Did We Get This Score?

MHH does not follow any particular theme, so we found it best to not score this section.
---
Scare Factor:

8.89
How Did We Get This Score?

As stated throughout our review, MHH has a clear-cut job, to SCARE! It was really great to go through and see how committed everyone was on providing scares. If I had a nickel for every time our 'first time' guests were startled or jumped, I would be eating nickel soup for a week.
There was no lack of prop scares either. Every room and scene we entered had its own challenges of where to step and what would jump out at us. It was pretty great watching one of our group members (a vet I might add) just stop in her tracks from giant spiders!
All the actors during our visit continued to hit us with high energy and constantly had us watching out in every direction. They had a great time picking our group apart and making some of us walk alone for some time. I really admire all of the actors and to what extent they went to get a scare!
As many times as we have been through MHH, we always seem to never remember where the horn is. EVERYTIME that horn gets us, and it never moves locations! I'm not sure if it's just us that gets startled each time but I'm almost sure it's not due to constant screams we heard with it in the distance every time it went off!
---
Entertainment & Value:

8.97
How Did We Get This Score?

Our walk-through time at a leisurely pace was just above the 25-minute mark. We didn't bump into any other groups throughout this time, which is a great indication on being spaced out properly.
With tickets listed online at $25.99(GA) and $35.99 (VIP online price), it brings our MPD value at 0.96. When considering all of the scares, amazing sets, surreal props, and amazing staff, MHH is a must for the haunt season!
Something new they're offering this year is the option for some axe throwing! It is always a good time and it seemed pretty full when we tried our hands at it. We didn't do so great, but our 'first time' friends wouldn't stop hitting bullseyes.
Overall, MHH is a constant on our list during haunt season and during all holiday haunts they offer a well! I would say it is really safe to assume MHH will only become more frightening as the season progresses and we wish everyone the best of luck making it through… you're going to need it!
---
How Did We Get These Scores

Promo Images:
Click to Enlarge
---
Guest ReviewsGuest Average: 8.67 out of 10
Alicia Pequignot – 10/10 – October 15, 2022It was really terrifying I've never been to a haunted house before and I didn't really think I'd be …show more scared.
Sofia – 10/10 – February 12, 2022honestly it was a great experience, it was pretty long for a haunted house and the workers are funny …show more and nice and they are always in character. And i loved that we didnt have to wait outside. I will definitely be coming back again.
Jakob – 6/10 – October 15, 2022Was a great time love the costumes and attraction