The Massacre Haunted House – Full Review
The Massacre Haunted House is a Haunted Attraction located in Montgomery, IL.
299 Montgomery Road, Montgomery, IL 60538View All Details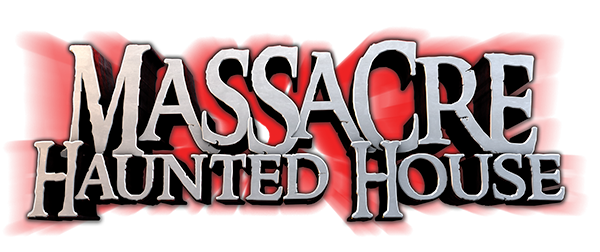 Features:

Free Parking, Food/Concessions, Gift Shop/Souvenirs, Special Events, "Hi-Tech" Attraction, You may be touched, You will NOT be touched, Original Characters, Indoor Waiting Line, All-Indoor Attraction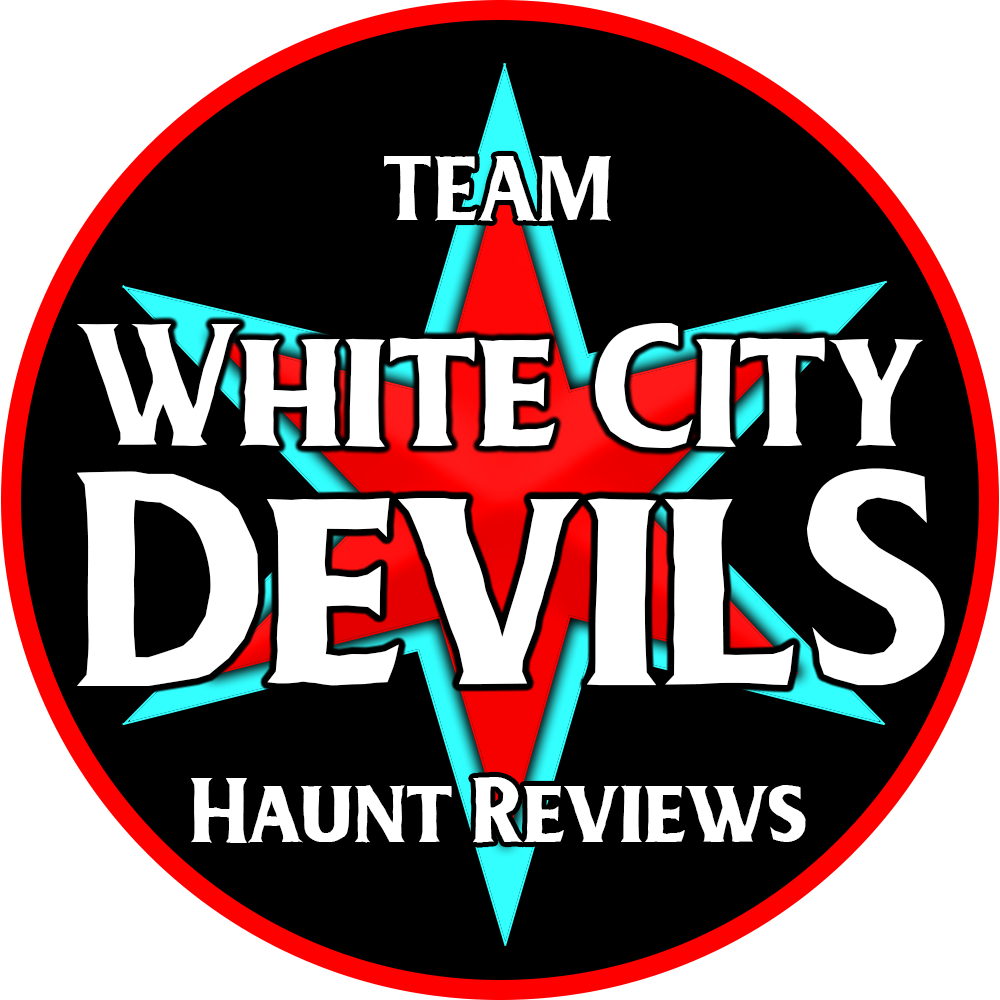 This attraction was reviewed on October 9, 2020 by Team White City Devils.
How Do We Get These Scores?

Final Score:

9.02
How Did We Get This Score?

Summary:
Hey, know anyone scared of Satan? Then Massacre Haunted House (MHH) is the spot to make your loved ones pass the hell out. Located in Montgomery, Illinois, MHH has been a regular visit for us even before we were invited on to The Scare Factor to provide reviews for Chicago.
Despite the huge joke that the year 2020 year has been thus far, MHH has outdone themselves in such a way I personally am still left dumbfounded in writing this. MHH always left us with a fulfilled feeling walking through, but the 2020 season has come to a whole new level of scares, entertainment, and quality!
---
Cast: 8.72
How Did We Get This Score?

MHH does not hold back any punches when it comes to actors looking for the scare. Every creature and creep we ran into greeted us with terror and torment. No one broke character throughout the haunt and its always appreciated when they interact with their environment. There is this brief scene where we walked into an autopsy room and the actor didn't hold back on jumping and banging on the table almost to the point, I thought he may put himself through it. That's some dedication!
Continuing on the dedication these actors have, we were stalked our entire visit by an amazing character called Stingy Jack. Not once did Stingy Jack utter words or grunts, it was all based on an eerie presence he had, sometimes we would notice him in the distance, others he was trailing right behind us. If you happen to make MHH your one stop this year, Beware the Scarecrow Stingy Jack.
I believe we seem to have a bad habit on visiting MHH during local Highschool homecoming nights. There was a tad less actors than we wish to have seen, but that didn't stop those who were there to work even more hard to provide a great experience. Actors were placed in well thought out rooms to help carry the overall fright throughout the walk through.
---
Costuming: 9.05
How Did We Get This Score?

MHH always delivers on the makeup and costume department. It would actually come as a surprise if we were to see any actor out of place from a scene in terms of costume and makeup. One of the creepiest rooms in MHH is hands down the doll room. The reason it is worth mentioning this room and what helps sell it is the actor in a full doll suit. It resembles a porcelain doll and there are roughly five of them in the room, except one is more than what is expected. In the newer scene 'the underground' we couldn't help but notice the elevator operator having a sort of 'Ted the bell hop' vibe (Four Rooms reference). The costume definitely gave us this vibe as well as the wild acting that partook in the elevator.
Overall, makeup and costuming is a huge part in what makes MHH a stand out. I can really appreciate the use of PPE masks incorporated into the makeup and costumes as well.
---
Customer Service: 9.86
How Did We Get This Score?

With COVID being a huge concern in all of our lives these days, it was such a pleasure to see all of the precautions MHH had in for the safety of not only their employees and staff but the guests as well. Temp checks before entering the building and all guests required to wears masks at all times really helped give us a sense of comfort knowing not only these were implemented, but also monitored and corrected when guests felt the need to not abide.
MHH is very active on Facebook as well as staple characters of theirs. If you follow 'P.T Clown' on Facebook he usually will pop on live and say hello once and a while to give updates on the haunt and events to come. MHH also has a full website with all the information one could need including online ticket purchasing.
The building remains the biggest on the strip and not to mention the most visible. Another great feature is two parking lots with a convenient walkway leading to the entrance and/or exit (depending on where you park). Staff is plentiful and always available for questions, comments, or concerns. Everyone is friendly and professional, but I believe most of all just very excited to be operating this season!
---
Atmosphere: 8.66
How Did We Get This Score?

Upon arriving on MHH grounds, we happened to notice a new set up having an outdoor queue line as well as the indoor one. This of course is to limit the number of guests in the building at a time in good practice to help social distancing. There is a loudspeaker stating new regulations and such on the outside which gives us a smart business aspect and a clear understanding that MHH is taking covid seriously.
Once we were passed all of that and finally inside (after getting a temp check), it was more of the indoor queue line we have come to expect on a regular MHH night. Plenty of props, a photo op, and entertainment throughout let us know we were expecting a devilishly good time.
---
Special Effects:

9.23
How Did We Get This Score?

I have been very excited to get to this category for MHH! It is a given that they have some of the most amazing props and sets in their confines, but with the addition of 'The Underground,' MHH has taken it to a whole new level.
Getting through MHH is always a great stroll. With all of the details in every scene, it is no wonder they have been providing scares as long as they have. One of the bigger and most impressive scenes/props is the room with the huge Baphomet actors regularly worship. This guy stands as tall as the room and the room itself is set to look like hell. The high pillars have skulls on top and just adds on to the small well thought out details that really transport and overwhelm each visit. The swamp area actually received an award from us last year! Upon entering the room, the green heugh actually is mesmerizingly peaceful until we have to remind ourselves there is something lurking below, and we are on our way'
The 3D clown room was presented differently this year, without the 3D effects and rather black lights and strobe lights. It was different than what we are used to seeing, but it actually worked in a whole new interesting take. The neon paint throughout still stood out but was also dark enough in spots to provide an unusual creepy effect. The overall feel of clowns, Pennywise, and mirrors give the overall theme a funhouse/ circus sideshow. Two of my favorite effects in this portion of the haunt would have to be the 30-degree incline room, where we are forced to walk at a super awkward angle as well as the ice cream truck! The truck does a great job of providing a bumpy ride from Hell.
MHH has now included a new portion of the haunt called 'The Underground.' When approaching, we picked up instantly on some sort of 'Stranger Things' influence but that took a turn right away when it came to the elevator. Not only do I not want to really say what happened in this elevator because it is seriously something that needs to be seen to believe, I actually cannot say because I literally have no idea what happened! The only advice I can give is to not take your eyes off the door or you'll miss everything and be left even more confused for it. Without giving anything away, I did want to add the subway station is an amazing scene as well as the train ride! I love the vintage CTA advertisement pictures atop (hello again Mr. Cosby) and how it really feels as if MHH somehow acquired a retired CTA train cart.
In truth, These new additions to MHH really just have me baffled on where do they go from here? I am still pretty amazed at these illusional effects they delivered on and I'm sure anyone would be hard-pressed to find anything similar, as I am told it is a one-of-a-kind effect we cannot find at any other haunt!
---
Theme:

N/A
How Did We Get This Score?

MHH does not follow a flowing theme/storyline so we figured it would be appropriate to skip this category.
---
Scare Factor:

8.86
How Did We Get This Score?

One of my favorite experiences from MHH is the balance between both scene/prop scares and actor scares. There is a great balance between the two that I feel gives the best of both worlds! Talking solely on scene/prop scares, MHH is wild. Going back to Hell for this example, there are plenty of nuns, robed, culty figures, and of course the big chief Baphomet around! Walking into all this is everything your religious grandmother would hate, and I would recommend leaving her at home unless you don't like her for some reason. Afraid of dolls? MHH has you covered! Getting back into the doll room, the whole scene feels sort of like a combo of a child's room/attic. Dolls are literally everywhere and every size, it was enough to have one of our team just close her eyes through the whole scene.
Combine all the scares and creepiness I have mentioned with actors who are determined to make everyone piss themselves and that is the equation for MHH. The actors are great at providing pop up scares from what seems to be out of nowhere to provide great screams.
I have previously mentioned Stingy Jack and his approach was out of the ordinary yet was some of the most effective fright. To have a stalking nature and pop up from room to room either behind us or just ahead of us was not only frightening but also had us wondering if there was more than one menacing looking scarecrow around. I would take this experience as a one-off as I'm sure Stingy Jack wouldn't be able to follow everyone around, but if you find yourself lucky enough to have gained his interest, be ready for a cherry on top of the fright category.
---
Entertainment & Value:

8.87
How Did We Get This Score?

GA for MHH is $29.99 and a VIP pass adds $10 more. Our walkthrough time was just over 26 minutes giving our MPD value at 0.87. This is a more than a fair price considering the quality of haunt this is! What is most impressive through all of the social distance and COVID-related hoopla is that MHH blew us out of the water by introducing a whole new area and also keeping all of the new rules and such mindful.
There is an axe throwing add-on as well as a 5-minute escape room (which we suck at both) but did them anyway and had fun! Overall, MHH shows us year after year why they are such a strong staple in the Chicago haunt scene.
---
How Did We Get These Scores

Promo Images:
Click to Enlarge
---
Guest ReviewsGuest Average: 8.67 out of 10
Alicia Pequignot – 10/10 – October 15, 2022It was really terrifying I've never been to a haunted house before and I didn't really think I'd be …show more scared.
Sofia – 10/10 – February 12, 2022honestly it was a great experience, it was pretty long for a haunted house and the workers are funny …show more and nice and they are always in character. And i loved that we didnt have to wait outside. I will definitely be coming back again.
Jakob – 6/10 – October 15, 2022Was a great time love the costumes and attraction