The Nefarious Haunt Experience – Full Review
The Nefarious Haunt Experience is a Haunted Attraction located in Hanover, VA.
13262 Hanover Courthouse Road, Hanover, VA 23069View All Details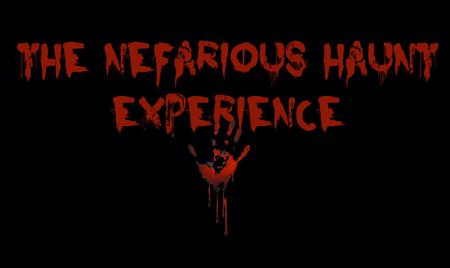 Features:

Free Parking, Restrooms/Porta Potties On-Site, "Extreme" Attraction, You may be touched, You will NOT be touched, Original Characters, Uncovered Outdoor Waiting Line, All-Indoor Attraction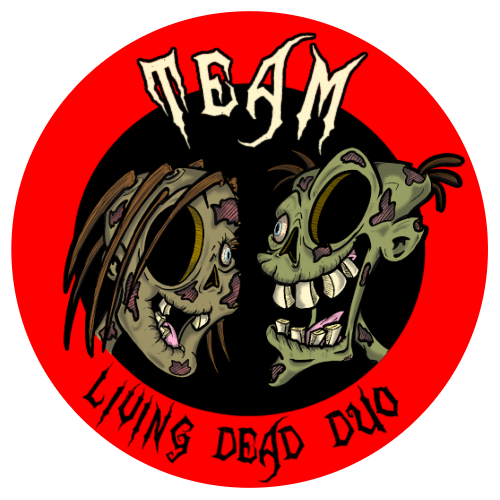 This attraction was reviewed on October 28, 2023 by Team Living Dead Duo.
---
About Our Reviews and Rating System
---
Final Score: 9.41
Final Scores – By Category

Final Scores – By Attraction

Summary:
Have you ever wanted to be in your own horror movie? Located in Hanover, just outside of Richmond, Virginia, The Nefarious Haunt Experience awaits those seeking a petrifying adventure like no other. This Scavenger Hunt-based Haunted House is not for the faint of heart. It promises an immersive and uniquely terrifying experience that will leave you questioning your bravery and sanity throughout the attraction. You will collect tokens throughout the haunt in order to escape.
With three distinct options to choose from, The Nefarious Haunt Experience caters to a range of thrill-seekers:
1. **PG-13**: For those who prefer a less intense encounter, the PG-13 version ensures you won't encounter vulgar language or physical contact. (However, note there will be profanity in some of the music within the haunt)
2. **R**: Expect some vulgar language, lighter physical contact, and the occasional nudge to guide you through to various rooms. You might also leave with a touch of dirt on your clothes.
3. **MA (18+)**: The most extreme option is the MA version, strictly for adults. Brace yourself for physical interactions that may include pushing, pulling, and moments of restraint, all in slightly uncomfortable scenarios. Be prepared to get dirty – it's not for the faint of heart.
Booking your haunt experience in advance is essential, and upon arrival, you'll be asked to sign a waiver. Your safety is a priority, and The Nefarious Haunt Experience provides a safe word, "Mercy," should you wish to end your participation at any point.
Keep in mind that this attraction is not recommended for children under the age of 13 due to the intense nature of the haunt, including scenes of extreme violence, gore and distressing situations. You also must have 4-10 people with your group to participate in this attraction.
As we share our review, please note that our experience was based on the MA version.
Theme:
This place is pure evil, and it can't wait to unleash its wickedness on anyone who dares to venture inside. Meet the Pendergast family, the twisted residents of this house who delight in tormenting and robbing their unfortunate visitors. They've been rumored to be responsible for numerous deaths and countless disappearances, with no fear of the law.
It all started when Interstate 95 was built, wiping out businesses along Route 301 in Hanover County. The Pendergast family, owners of the inn and general store, suffered the worst. Before their financial troubles, folks had always steered clear of them, hearing whispers of guests vanishing while staying at their inn. After the interstate came, they closed the inn but never left, still lurking in the shadows.
With the decline of Route 301, drag racing took over. The Phantom, a mystery driver in a flaming blue Dodge, never lost a race. Rumor had it he was a fugitive from the army. One fateful night, two boys dared him to a race, and it ended in tragedy. They hit Carl Pendergast, and The Phantom rushed him into their converted living quarters, which doubled as a chilling makeshift operating room.
An older lady threatened The Phantom to save his brother at any cost, or face her wrath. The two boys, spooked by the eerie surroundings, tried to leave but didn't notice Otis, Carl's brother, sneaking up behind them.
Meanwhile, the crowd at the Inn heard the commotion and ran towards the general store, only to be met with horrific screams. They scattered as the sheriff's deputy's sirens neared. The Pendergast family still resides there, and people keep disappearing. Daredevils occasionally try to enter, but once inside, they vanish without a trace. Getting in is easy; getting out is pure hell.
---
Cast Score: 9.95
Cast Scores – By Question

Cast Scores – By Attraction

Cast Review:
The cast at The Nefarious Haunt Experience really nailed their performances. They stay in character the entire time, and you can tell they take their roles seriously. With around 9-10 actors in a relatively small 1,000 sq ft space, they manage to create an immersive experience that keeps you on your toes as you hunt for tokens to escape.
As soon as you step into the haunt, you'll come face to face with Otis. He's not the friendly type, and his hobbies involve torture and murder. Whatever you do, avoid eye contact and stay hushed, as he has an appetite for violence that's truly horrifying.
Then there's Carl, who appears nicer than Otis but can't be trusted. He's into dissecting people and piecing them back together, often with a keen interest in your fingers, ears, teeth, and feet. His strange demeanor may give the impression that he wants to befriend you, but he's also more than willing to take you apart.
Uncle Kirt, on the other hand, has an unusual fondness for animals. In his kitchen, he likes to make things extremely uncomfortable for you, sometimes resulting in a bit of bloodshed, as you hunt for those elusive tokens.
Brad and LT, both former army vets, bring a unique flavor to the haunt. Brad, who served in Vietnam and lost half his foot (which he amusingly attributes to stepping on a Lego), and LT, are keen on "playing" with you violently while you search for your tokens.
Mama Jen, Family Pet, and Lauren, along with the victims, also play their roles with eerie intensity, adding to the overall atmosphere of dread in this twisted experience.
---
Costuming Score: 9.79
Costuming Scores – By Question

Costuming Scores – By Attraction

Costuming Review:
Costuming matched all of the characters' demeanors in the haunt. You have Otis with his plain white tank top (you will know the one we're talking about), a trucker baseball cap and ratted out faded blue jeans. Kirt wears a gas mask with antlers attached to it and what appeared to be a butcher's apron. Brad and LT are former military still wearing most of their fatigues and combat boots. Pet Boy was equipped with a BDSM type mask with spikes coming out of the face. The transformation of the victims' appearance in the haunt evolved, starting with their initial state of being freshly caged with minimal signs of torture, progressing to a stage where they were bound on the floor, showing visible bleeding, and ultimately culminating with them being placed on a table, clearly injured and still bleeding, all while their costuming and makeup added to the chilling realism of their ordeal.
---
Customer Service Score: 9.7
Customer Service Scores – By Question

Customer Service Scores – By Attraction

Customer Service Review:
The folks handling customer service were absolutely fantastic. They walked us through the rating levels and made sure we understood everything before we got into the scary stuff. Safety's a big deal here, with hidden cameras keeping an eye on things to ensure everyone's well-being, actors included. Even in the intense MA version, we never once felt like we were in any real danger. The haunt has a plan in place for fire, injury and evacuation safety.
All the info you need for the haunt experience is right there on their website and Facebook pages. Finding the place is a piece of cake – it's well-lit, and trust me, you won't miss the house where all the hauntings happen. You might even catch a distant scream or two as a sneak peek of what's in store.
---
Immersion Score: 8.38
Immersion Scores – By Question

Immersion Scores – By Attraction

Immersion Review:
When we got out of the car, we immediately knew something crazy was going down at Nefarious. There was loud heavy metal music coming from inside the house, along with yelling, screaming, and banging. It literally sounded like a horror-themed wrestling match. It was unseasonably warm on the night we visited, but there was still a fire pit going, in case anyone got chilly… or maybe that fire pit was for backwoods cremation? There were no queue actors because there's no line to wait in. The sounds from inside the house have already immersed you enough. You show up 15 minutes before your appointed time slot, get the rundown about ratings, ask any questions you may have, and sign your waivers. Then off you go, rudely escorted inside. Once inside, the home looks like it was built in the 1930s or 1940s and seems like it hasn't been updated cosmetically since 1972. The eerie feel of the interior resembles the Texas Chainsaw Massacre and the Firefly home from House of 1000 Corpses. Each room is occupied by its own character(s), either hell-bent on harassing you, begging for your help, or offering to help you. The scenes completely follow the Pendergast Family storyline and are completely believable. Be careful who you trust on the inside; you may uncover a token or lose a body part. This isn't like your typical haunt where you go through a themed area or two and then walk onto the next while you catch your breath. You move from room to room with a different psychopath ready to disrupt your hunt for the tokens that allow you to escape.
---
Special FX Score: 9.9
Special FX Scores – By Question

Special FX Scores – By Attraction

Special FX Review:
The special effects are spot-on from start to finish. They incorporate loud music, strobes, fog, and highly convincing weapons. Kirt's kitchen stands out with its impressive display of skeletal remains, all of which are real, scattered across the counters, some lying in pools of blood. A large bucket filled with rusted tools, used for dismemberment, adds to the unsettling ambiance. Kirt even humorously offered me a "haircut" with a hand saw.
Carl, on the other hand, seems to fancy himself as some kind of mad doctor, with one victim sprawled on a table, enduring torture while being kept alive during the gruesome process. Brad and LT's living room included the typical 70's furniture and an old console tv. There's also what appeared to be some sort of bomb in the room.
The attention to detail and room design truly transports you into the world of a real family of serial killers. Each room is filled with a multitude of household items and trinkets to explore, adding to the originality. It effectively achieves its goal of creating a highly stressful environment that keeps you on edge and eager to find the tokens to get out.
---
Scare Factor Score: 9.53
Scare Factor Scores – By Question

Scare Factor Scores – By Attraction

Scare Factor Review:
Let me paint you a picture of this haunted scavenger hunt; it's like a heart-pounding rollercoaster ride from start to finish. In many haunts we've been to, you encounter some jump scares and maybe a spooky character or two. It's challenging to give us a good fright. But let me assure you, this one's a whole different ball game.
Here, you're not just strolling through and watching the story unfold – you become an essential part of the narrative. You could be tied up, maybe have a burlap sack thrown over your head, and find yourself rummaging through things soaked in blood, all in search of those elusive escape tokens. Oh, and don't be surprised if your shoes mysteriously disappear at some point. You'll likely end up with blood smeared on your face, and your clothes might not stay pristine either, so it's best to wear old attire for your visit.
Now, if you decide to go all-in with the MA version, brace yourself to be grabbed and thrown around a bit. Pet Boy can be quite assertive if he decides to chain you up, and he never seems to make up his mind, adding to the suspense. And who knows, there might even be a surprise waiting for you towards the end, perhaps something that decides to stick with you even after you've left.
---
Entertainment & Value Score: 8.25
E&V Scores – By Question

E&V Scores – By Attraction

E&V Review:
You can't go in with fewer than 4 victims but can have up to 10 in your group. At $20 per person, it's an excellent deal for the intense 30-minute experience you'll get. Complete immersion like this is rare to find in any haunt, making it truly unique in the area. Keep in mind, booking in advance and purchasing tickets online is a must because it's an appointment-only venue. They usually sell out for this haunt experience well in advance, so book early. Unlike a traditional haunt where you might linger in a midway afterward, this one offers a different kind of experience.
---
View Full Score Sheet
---
Pics We Took From Our Visit:
---
---
Guest ReviewsGuest Average: 10 out of 10
Melanie – 10/10 – May 15, 2021Unique experience. Well thought out and designed. Not just an escape room. A HAUNTED escape room. …show more Will definitely be going back!
Join ourspookyadventures!
We visit Halloween haunted attractions year-round! Follow us for haunted house walkthrough videos, behind the scenes footage, and more!