The Reinke Brothers Haunted Mansion – Full Review
The Reinke Brothers Haunted Mansion is a Haunted Attraction located in Littleton, CO.
5663 S. Prince Street, Littleton, CO 80120View All Details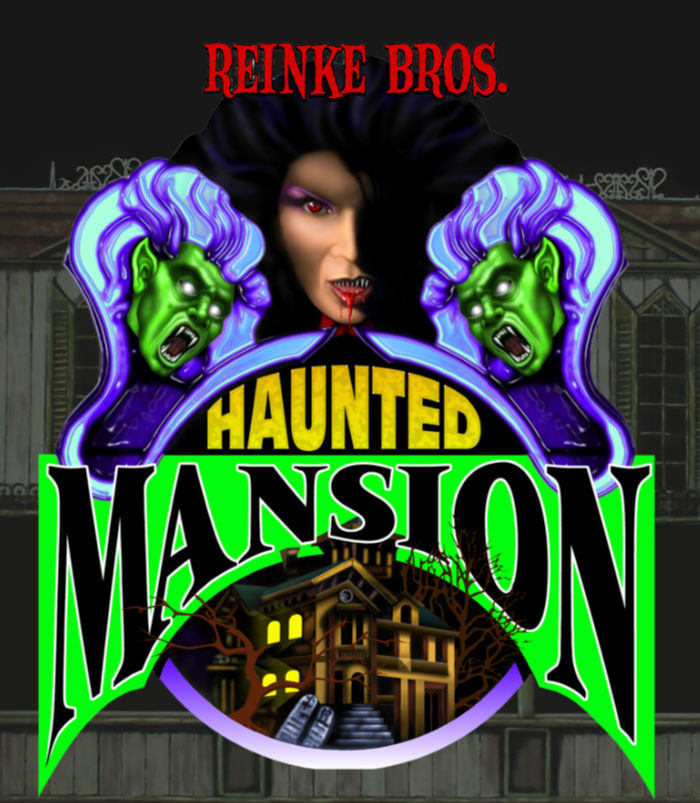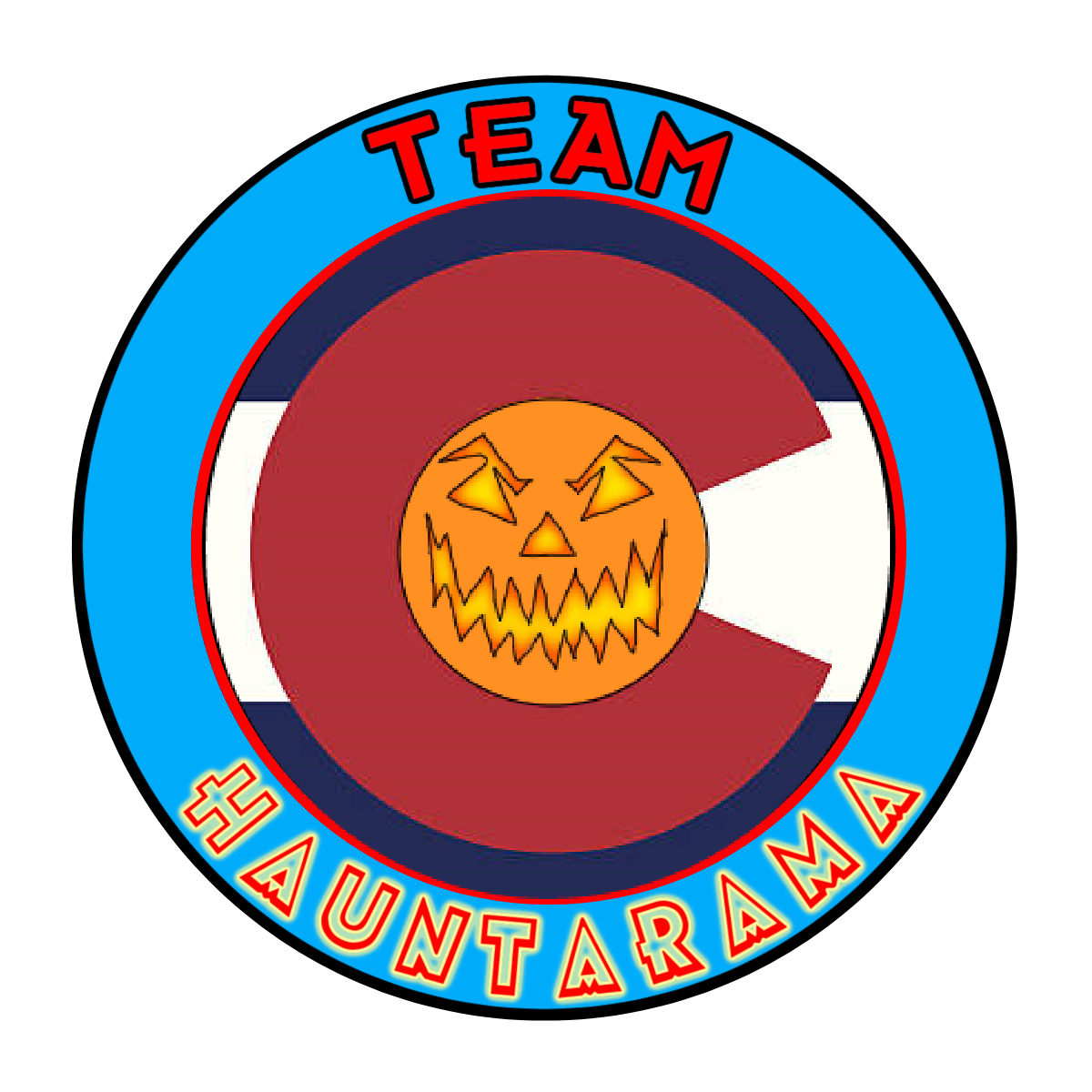 This attraction was reviewed on October 2, 2021 by Team Hauntarama.
How Do We Get These Scores?

Final Score:

8.74
How Did We Get This Score?

Summary:
One of my many favorite childhood memories was opening up the Sunday Rocky Mountain News in late September and voraciously searching for the first sign of the haunted house schedules and promos. One haunt, whose logo remains indelibly etched into memory, such that it's become almost synonymous with the season itself, is the one and only Reinke Brothers Haunted Mansion!
As Greg, one of the namesake brothers, who have run the year-round costume and curio shop for decades, shared, the Reinke Brothers' store opened fifty-three years ago and has been an institution in the southern Denver metro area ever since. According to Greg, the haunt began in their basement in 1968, the product of a passion for entertaining folks, '[Then one day] a nun came through and wanted to know if we could do it at their school carnival.' Not long after, the haunt made its professional debut at St. Mary's Catholic School just south of the haunt's current location.
The Reinke Brothers story hasn't been all blue skies, however, as storm clouds swirled over the shop in 2014. A powerful hailstorm hit the business one summer day, destroying the roof. After a years-long legal battle, during which time rainfall seeped in wreaking havoc on everything that roof once protected, the Reikne Brothers invested $3.5 million into restoring the property to its former glory. Then, only a few years after reopening their doors, the entire live entertainment industry took a beating with COVID-19 shuttering beloved institutions up and down the front range (tipping one final glass to El Chapultapec). Fortunately, the Reinke Brothers remain in their familiar storefront, with looming figures lining the large windows, hinting at the experience that lies just inside the doors. Other than a few additional hand sanitizing stations and masks on most patrons, though, the beautifully overwhelming vibe of the place remains unchanged.
Every nook and cranny of the maze-like interior, from floor to ceiling, is jam-packed with costume parts and all sorts of oddities, making it feel like the store is literally enveloping you in a warm, albeit slightly macabre, hug. Whether you're searching for a life-size Watto or Golum, in need of fairy or dragon wings, or headhunting any of about 30 different types of skulls, the Reinke Brothers have you covered. The haunt blends into the experience perfectly, beginning near the cash register and winding through a back corner before dropping you, exhilarated and buzzing, into the middle of the shop's impressive haunt and costume inventory so you can continue your shopping.
What's truly noteworthy is how the Reinke Brothers achieve such terrific scares in the Haunted Mansion while remaining family-friendly. 'I'm an entertainer,' said Greg, comparing the Haunted Mansion to Disney's exsanguinated sensibilities, 'I want to entertain as many people as we possibly can.' That means that you won't find blood and guts, weapons, or gory scenes at the Haunted Mansion, but you will still find a haunt that is well worth the visit!
---
Cast: 7.8
How Did We Get This Score?

The one area of the Haunted Mansion that was affected by COVID-19 is the number of cast they are permitted. Although the Haunted Mansion would have benefitted from more cast members creeping through the scenes, those that were present were good at what they did. There wasn't much dialogue, but not much was needed to accomplish their goals. One tall, dark looming figure stalked us throughout a portion, while another blended into the animatronics and props so well, I was shocked when the creature spoke to us and began moving. Despite the smaller than usual number of actors, those that were there did a terrific job!
---
Costuming: 9.15
How Did We Get This Score?

With the smaller number of actors, it's expected to see fewer costumes. You are in a costume shop, however, so those that are present are very well done. Surprisingly, and well worth a mention, is how well-costumed the props are. Each piece fits seamlessly (pun intended) into the environment. As for cast costumes, one particular actor, whose costume I stopped to appreciate believing the person to be a prop, gave me an especially big startle because the costume fit so well into the scene that I didn't realize it was a person. We couldn't ask much more of the dark stalker mentioned above, either, as his dark drapings fit in almost any scene.
---
Customer Service: 9.53
How Did We Get This Score?

Besides having a terrific location right off of South Prince Street, you couldn't ask for nicer folks. Everyone we had the pleasure of meeting, from the Haunted Mansion's long-time makeup master and expert painter, Steven, to the brothers themselves, everyone we met were absolute pleasures, happy to answer any questions, direct folks to specialty items, or even just joke along with guests. The customer service at the Reinke Brothers, both the store and the haunt, is top-notch.
There were a couple of spots worth mentioning with respect to safety, though we wouldn't consider the haunt unsafe by any means. There might be a few trip hazards, although arguably lit by exit signs or remnants of safety tape. The spinning tunnel had props leaning on the railing, which required you to let go for a brief moment, and there's a room with an angled floor that could be difficult for some folks to pass.
Whether it's your first time visiting the Reinke Brothers or you've visited since you were young, there's something magical about wandering through the aisles, where leering creatures, curious kitsch, and racks of packed costumes seem to swell from almost every inch of space. Despite being such fans of the haunt and the store, we didn't realize that the haunted attraction actually preceded the store. The store has been in the same location since it opened, seemingly becoming a cornerstone of the downtown Littleton area, and is recognizable as soon as you approach. From the moment the white facade with large glass windows comes into view, there's no doubt that you're someplace special!
---
Atmosphere: 10
How Did We Get This Score?

If we haven't painted the picture of the Reinke Brothers well enough at this point, you'll just have to stop by to see it yourself (and if we have, you're probably making plans to visit now). The fun starts the moment you enter the parking lot, and doesn't let up until you leave. The enormous animatronic monster near the entrance to the haunt and the electric chair prop–a favorite of none other than Alice Cooper are among the first things to grab attention once you enter. Your focus quickly shifts to the maze-like glass shelves, cabinets and tables packed with everything fancy-looking wine accessories to crude pranks to a full wall of various animal noses. The Reinke Brothers don't just specialize in Halloween, as they're open year-round, offering a variety of seasonal things in addition to their usual darker sensibilities. That darker side is on full display over haunt season, however, which perfectly prepares guests for what awaits inside the Haunted Mansion itself!
---
Special Effects:

9.28
How Did We Get This Score?

There is no shortage of special effects throughout the Haunted Mansion. Each scene created a complete world, a head-to-toe unique space delivering on several levels of sensory scares. The experienced artistry and design playing into the lights, motion, and more. Although some of the louder, more aggressive tech-like sparking fences and crackers weren't present, there were several supremely well-made animatronics that both filled in for cast that couldn't be there and could also provide great cover and distraction for actors when there are more. There were a few animatronics that would benefit from slight timing adjustments, but those weren't the majority and didn't detract from the experience. Actually, when that scare never came (maybe due to the fewer actors permitted this season), it only built anticipation, and frankly, made me more susceptible to scares than I usually am. That's certainly saying something and we're definitely saying the special effects at the Haunted Mansion were spectacular!
---
Theme:

N/A
How Did We Get This Score?

There isn't a cohesive theme at the Haunted Mansion. Rather, it's a conglomeration of everything we've come to love about PG-rated haunts and Halloween over the past 50+ years. The dancing skeletons and vintage vampire were two of my favorites, but there's so much history and haunting miscellany packed into the Haunted Mansion that there's something for everyone!
---
Scare Factor:

7.63
How Did We Get This Score?

There were an excellent variety of scares throughout the Haunted Mansion, from mechanized set pieces and animatronics to the cast, which did a good job of getting the whole group. The creativity of the scares also kept us on our toes, never being quite sure what was coming next, or from where. Even some of the static props, when coupled with tight turns, were enough to send a chill down my spine, as, for example, I wasn't sure whether the vampire bride I wanted to stop and appreciate would pounce if I did. The Haunted Mansion would have benefitted from a more memorable opening and finale, but it was very impressive how effectively the Haunted Mansion brought the scares without resorting to gore.
---
Entertainment & Value:

8.55
How Did We Get This Score?

Between the haunt and the costume shop, a visit to the Reinke Brothers can take hours. The Haunted Mansion itself, though, only took about ten minutes to traverse. At a cost of $25 per person (but with the opportunity to go through again at a discounted rate), the haunt is on the pricier side per minute but, for a night out at the haunt and wandering through a Denver landmark, it makes for a great evening.
The haunt, which only occupies a portion of the building, almost disappears in the store, as every inch of space is used to its fullest. Whether you've never been to the Reinke Brothers' Haunted Mansion, or you've been a fan for your whole life, you won't regret visiting their haunt this season!
---
How Did We Get These Scores