The Scream Chamber – Full Review
The Scream Chamber is a Haunted Attraction located in Athens, TN.
1163 Highway 11 North, Athens, TN 37303View All Details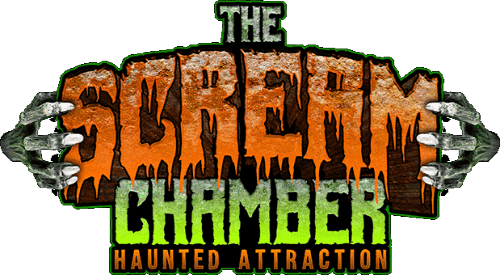 Features:

Free Parking, Restrooms/Porta Potties On-Site, Handicap Accessible, Food/Concessions, Gift Shop/Souvenirs, You may be touched, Movie Characters, Original Characters, Uncovered Outdoor Waiting Line, Covered Outdoor Waiting Line, All-Indoor Attraction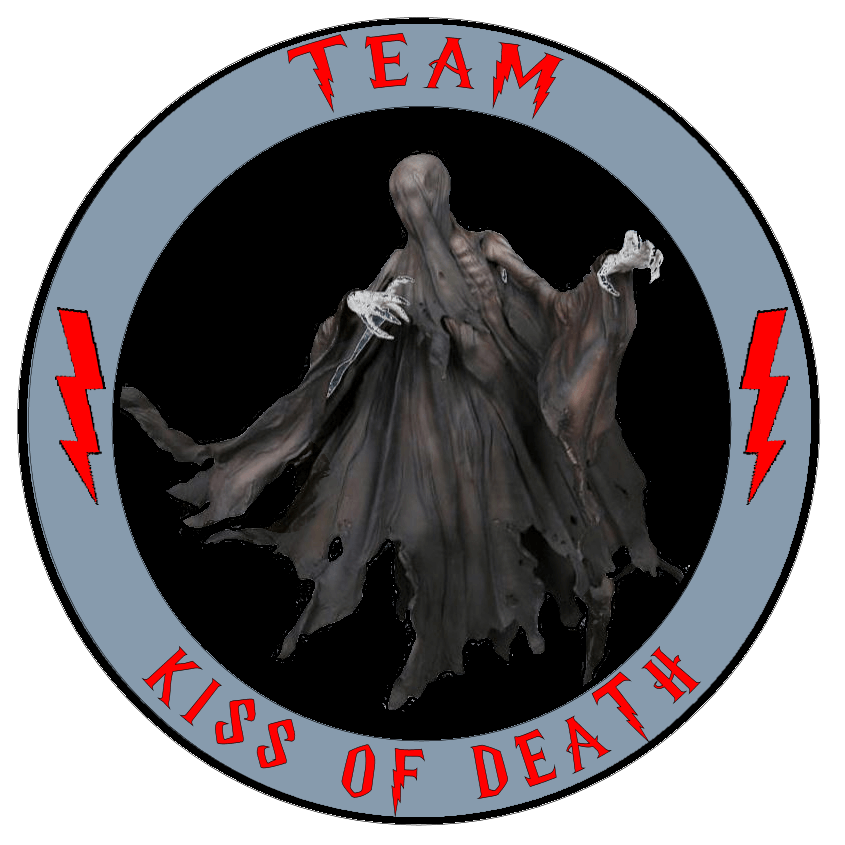 This attraction was reviewed on October 30, 2021 by Team Kiss of Death.
How Do We Get These Scores?

Final Score:

9.15
How Did We Get This Score?

Summary:
The Scream Chamber has just finished their third operating season with outstanding results! They have taken an actual haunted mansion with a dark history and turned it into one of the most intense haunted houses our group has been to! Many of the scenes created within the mansion happened at one point in history so it made the attraction feel more authentic.
For the past 200 years, the Cleage Mansion has been haunted by Samuel Cleage. He arrived in Tennessee in 1826 with over 600 employees that mysteriously disappeared as the mansion was built. To this day, as people dare to explore the mansion, they uncover the sinister truth surrounding Samuel Cleage and the spirits contained within.
Are you ready to come face-to-face with your deepest, darkest fears?
---
Cast: 9.63
How Did We Get This Score?

The cast in The Scream Chamber were hiding around every corner of the Cleage Mansion. It seemed that every new room we entered highlighted a new and terrifying character. They were wonderfully energetic and convincing! The scare actors were disturbing and believable, and the victims seemed legitimately frightened that they would be tortured and killed. We genuinely believed we were inside a haunted mansion.
The actors were incredibly interactive with us! We decided to get the optional touch pass which enhanced our experience for the better. We were asked to spin the wheel in the carnival room and participate in their games! Because we had the touch pass, we were thrown inside a coffin and again inside a closet, grabbed, pushed against a wall, splashed in the face with water, and the actors tried to separate us from each other. Needless to say, the touch pass is not for the faint of heart! We absolutely loved our experience!
Every actor used creative dialogue to make our experience feel more unique. Their use of dialogue or no dialogue made it authentic to their respective scenes. There was also a wide variety of characters with their own unique meaning for being in their specific room. There was a dead soldier with a ball pin hammer, Michael Myers stalking us with a knife, Jason lurking in a corner, a prisoner with a chainsaw, and many more!
---
Costuming: 9.08
How Did We Get This Score?

The Costumes looked incredible! They were all detailed and accurate to their respective characters and scenes. They were distressed and tattered or bloody and gory when they were supposed to be.
The makeup was incredibly detailed and realistic! Everyone's makeup was intricately done and accurate to the character they were playing. The masks were used in the same way as makeup. Sometimes it was difficult to tell if the character was wearing prosthetics or a mask!
One of the best costumes was the mummy. He wore ripped and dirty shreds of clothing much like a real mummy would. He had a half mask on that made him appear dead with his face partially covered by dirty white shreds. We also want to spotlight the mad scientist! He truly appeared to be a look-alike of Dr. Frankenstein.
Each scene contained characters that were appropriate to their respective scenes. There were clowns in a carnival-themed room, Pennywise and Georgie in a sewer, a mad scientist in a laboratory, a crow person, a hillbilly in a cornfield, and many more!
---
Customer Service: 9.4
How Did We Get This Score?

Finding The Scream Chamber is quite simple. Once you put their address into your GPS, you will go right to it. Finding a place to park is directed by the parking lot attendants in yellow vests. Keep in mind that the parking lot is almost entirely made of dirt and very uneven in some places so if it rains, you may almost get stuck in the mud. This entire attraction is handicap accessible, so everyone is welcome here!
Along with the muddy parking lot mentioned above, the parking lot could also use a bit more lighting. We noticed the only lighting provided was from vehicle headlights or from the attraction itself. However, the queue and Midway were very well-lit. If you want to experience the touch pass, everyone must sign a waiver and receive a glow stick, so the actors know who to touch. They also have multiple undercover security and police on site each night.
Every staff member we encountered was professional and friendly. They were willing to help us with any questions we had.
All information about The Scream Chamber can be found on their website. You may also purchase tickets online in advance to avoid waiting in the ticket line. Their website contains their phone number, email address, a link to purchase tickets, warnings and rules, and a link to their Facebook page.
---
Atmosphere: 8.9
How Did We Get This Score?

Upon arriving at The Scream Chamber, it was obvious that we were at a haunted house. There were various decorations, lights, and music playing. They also had at least eight actors mingling in the crowd to gather excitement and fear. The queue line was incredibly unique. Our tickets contained a unique number, and they would call numbers over the loudspeakers when it was time to get in line. This way, you don't have to stand in line for your entire wait.
Before getting in line, there was a bonfire to sit by, several tents in case of rain, and tables and benches to sit and enjoy some of the refreshments served at an additional cost. The atmosphere provided good insight into what we were about to experience. It was made clear that we were at a haunted mansion once we got in line, and they had a description of the history posted on the inside wall of the queue line. It was unclear what characters or scenes we would be seeing, however, that added to the suspense.
---
Special Effects:

9.55
How Did We Get This Score?

The Scream Chamber mostly relied on their actors and animatronics to provide spooky sound effects. We noticed only a small amount of spooky music or noises being played in the background. However, that seemed to make the sounds work to their advantage in providing a better sense of unease.
The scenes and props were very well done! They made us feel like we were in a real-life haunted mansion. The kitchen and laboratory were especially detailed. They had blood and body parts everywhere in the kitchen and people were being experimented on in the lab. Try not to be the next experiment, we almost were! They even had a mine scene with 'toxic' water flowing out of the mine that the miner had us feel only to be splashed in the face!
There were a few instances where we ran into another group of people, but it never took away from our experience. We kept getting stopped and grabbed by all the actors. They wanted us to stay and join them! We noticed the area that had the actor Pennywise also contained a Freddy Krueger prop which was oddly positioned. Overall, everything flowed together evenly and made a wonderfully scary good time!
---
Theme:

N/A
How Did We Get This Score?

The attraction didn't seem to follow a storyline.
---
Scare Factor:

9.55
How Did We Get This Score?

The Scream Chamber certainly made us SCREAM! The actors were very dedicated to making us want to run away in fear. Every second that went by was another second that the actors made sure we were successfully scared.
We went in with another group so there were six of us in total and they made sure to scare each one of us equally. However, since my group had the touch pass and the other group did not, we seemed to be singled out on several occasions. But they did a wonderful job at providing scares equally to my group!
We didn't find a single prop or actor that wasn't ready to terrify us. We never saw them coming! Especially when I was thrown (gently) inside a coffin and the actor slammed the door closed after me! I was immersed in total darkness not knowing when it was safe to come out. There were plenty of distractions thrown our way too. They would direct our attention to one actor or prop only to scare us with someone or something else.
Each scare was different from the last. We had actors screaming in our faces, lurking in dark corners, grabbing, and shoving us against a wall, throwing us inside dark spaces, jumping out unexpectantly, and many others! We never knew what to expect next. It was all very exciting!
The ending was slightly abrupt but unique. We experienced the classic chainsaw chase scene then suddenly we were in a large room with a black light and names written all over the walls. We were all given neon markers to mark our names on the walls. So next year when we come back, we will be looking for our names.
---
Entertainment & Value:

8.55
How Did We Get This Score?

The Scream Chamber is worth it! We had a wonderful time here and will be back next year! We spent almost 16 minutes inside the haunt, and it was the best 16 minutes we have ever spent inside a haunted house! We loved the touch pass aspect of this haunt. We have only ever experienced a touch pass one other time and it was not nearly as intense as this!
The entertainment provided before entering the attraction was done well. There were actors lingering around scaring and chasing random people waiting in line. They also provided multiple spooky photo ops that the actors would get involved with. At an additional cost, you may also purchase food, beverages, and souvenirs while you wait.
The ticket price is $25, and we spent 15.75 minutes inside the haunted mansion. The brings the minutes per dollar (MPD) to 0.63. With the touch pass, the ticket price is $35 and the MPD is 0.45. This is slightly on the lower end, but this attraction is well worth it!
The space used for The Scream Chamber was used effectively. They told us they expand every year since they first opened 3 years ago. We came here last year before we joined The Scare Factor, and it is noticeable how much they have added on!
---
How Did We Get These Scores

---
Guest ReviewsGuest Average: 9.88 out of 10
Melanie Eubanks – 10/10 – October 16, 2022This is a must see haunt! The best I've ever been to and trust me I've been to many because my …show more husband loves them. Best Costumes! Awesome special effects! Great acting! Just all around amazing! Great job!!!
Elijah Gamble – 10/10 – October 16, 2021This had me have goosebumps before I went in and the actors kept screaming my name and I was …show more terrified but then I felt better and started laughing and my friends were like "what are you doing?" And I was having fun and GO HERE YOU WONT REGRET IT! Btw Make sure if your younger than 12 don't buy the touch pass or you will get super scared and they won't let you in but I am not scared even though I'm 11 just have fun at The SCREAM CHAMBER! hAHAHAHA lol
DEBBIE HIGGINS – 10/10 – October 25, 2019WOW!!!!! You must go here! It was awesome. The scares start before you enter the house. So worth the …show more drive. I would go again and again.
---
Past Awards
---
2022 Awards
Scariest Haunt (Given by: The Scare Factor)
Highest Rated Haunt in TN (Given by: The Scare Factor)
Scariest Haunt in TN (Given by: The Scare Factor)
---