The Thirteenth Hour – Full Review
The Thirteenth Hour is a Haunted Attraction located in Indianapolis, IN.
915 South Shortridge Rd, Indianapolis, IN 46239View All Details Features:

Free Parking, Restrooms/Porta Potties On-Site, Gift Shop/Souvenirs, Special Events, "Old-School" (Low Tech), "Hi-Tech" Attraction, You will NOT be touched, Original Characters, Uncovered Outdoor Waiting Line, All-Outdoor Attraction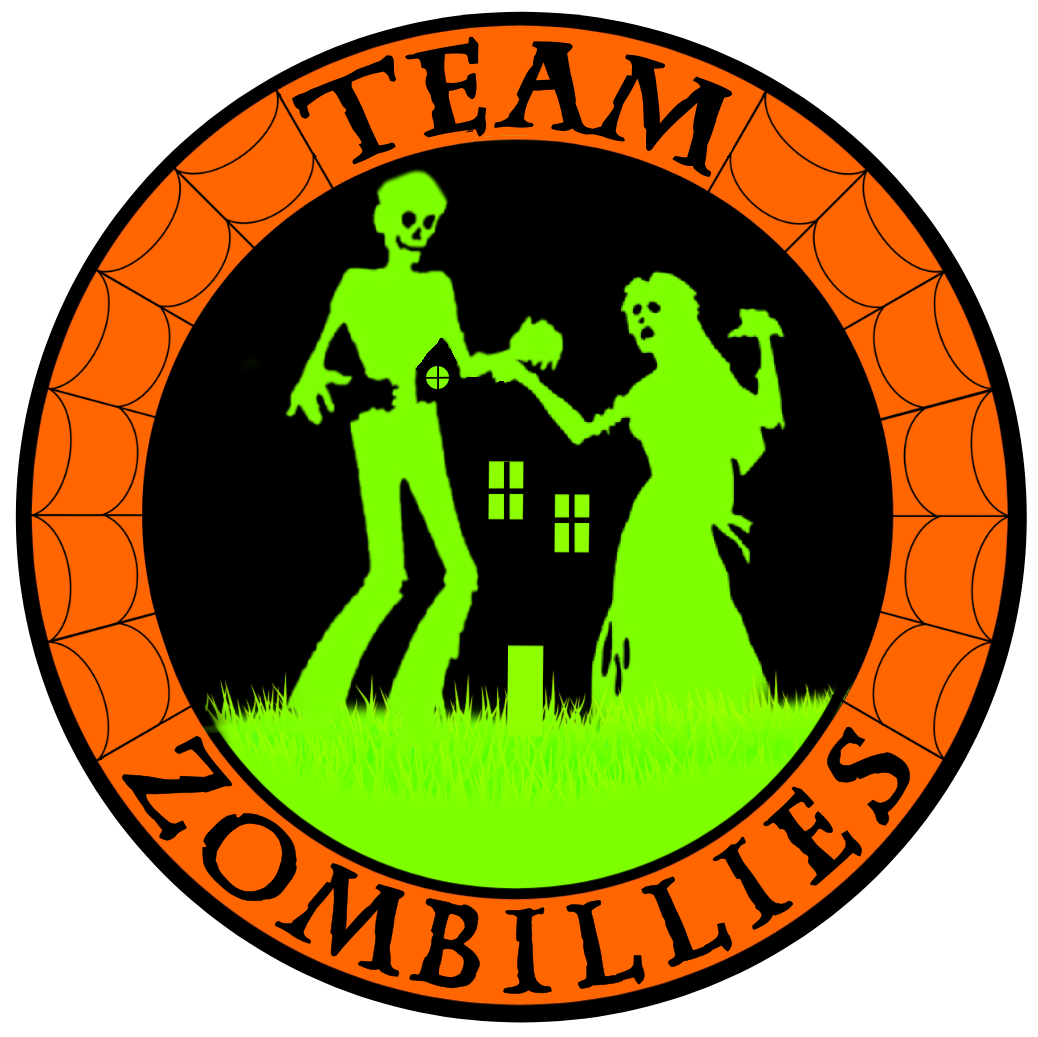 This attraction was reviewed on October 5, 2019 by Team Zombillies.
How Do We Get These Scores?

Final Score:

8.78
How Did We Get This Score?

Summary:
The Thirteenth Hour is 'Indy's most immersive haunted attraction,' taking place outdoors in downtown Indianapolis. They've expanded yet again and now offer 3 consecutive walkthroughs at their single location: the Cathedral of Souls, Reaper's Hollow and Mine No. 13.
Based on the creative story of Heinrich Chapel and his search for eternal life, guests are invited to trek the treacherous temple in his footsteps and witness the otherworldly horrors that lie within' and underneath.
New and returning guests alike will marvel at the Cathedral's dark beauty – inside and out – and the tense interactions with the impressive characters that bring Heinrich's story to life. The 2nd attraction puts you face to face with some of the Reaper's above-ground handiwork, while the all-new Mine sets the stage for a plummeting journey into the darkest bowels of the earth.
It may be best to go ahead and start preparing who you'll give to 'The Master' as a sacrifice…
---
Cast: 9
How Did We Get This Score?

The Thirteenth Hour (13H) is very much an actor-driven haunt. With beautifully-decorated scenery (more on this in "Special Effects" below), a few key roles definitely succeed at making the haunt's immersive experience a very surreal one as well.
Lady Cartocker, the timekeeper, gave us the rundown in the opening scene. She explained there was, "no time to waste," sporadically injecting, "Tick tock, tick tock" with some dramatic pauses into the rest of her dialogue. Our next encounter was with the dead (-ish?) Priest. Since we and one other group were initially brought in together, this guy's job was essentially to re-separate us, and he had some very' "creative" ways of doing so.
This type of interaction continued with the following nun who informed us she could smell our sin and that it reeked like a decaying body (though, we could've just been badly in need of a shower). Another made us get on her altar and confess which of us sinned the most; at this point, we were starting to notice a trend! Heinrich and one of his assistants were equally as chatty and continued to reiterate the Cathedral's theme. The exceptions to this type of rambling were the apostles, who silently stalked us on occasion, and often had us confused about whether or not they were real' until just the right time!
The 1st part of Reaper's Hollow seemed a bit light on actors, but those we found in this cemetery section were able to attack us multiple times. The growling zombie and the grieving lady (Heinrich's wife) were great additions here.
In the 2nd section, dialogue delivery continued to be a strong suit, and especially with the Minister. Not only did he have a hair-raising laugh, but he also made us decide which of us would become The Master's sacrifice and marked them' literally' like, with a marker!
From there, our non-sacrificial group member was tasked with leading the selected soul through Mine No. 13. There, we found a more violent variety of people and creatures, including an eloquent spider queen that likes to play with her food! Of course, we did eventually cross paths with The Master and one last minion after our fates were sealed.
---
Costuming: 9.52
How Did We Get This Score?

The costuming at the Thirteenth Hour is equally as impressive as their acting! From the rank-and-file "apostles" to the exquisitely-detailed Lady Cartocker, each of these ghouls looked very realistic with high-quality materials comprising their respective wardrobe.
The apostles were debatably the blandest bunch in the haunts. Though, their thick robes, detailed skull masks, and boney gloves made them perfect matches for their static counterparts and, as mentioned in Cast above, difficult to predict if they were real or not until the most inopportune times (for us). Equally suited for camouflage – literally – was the leafy bush guy in the final attraction and the victims posing as dead corpses throughout the tour.
The key characters of the show, however, were the stand-outs of the night. They weren't your typical bloody, grungy or tattered zombies, though (although there was one of those too). Rather, each of them was sporting formal, period-correct suits or Victorian-style corseted dresses – some including veils – as each required. These looks matched the "dark cathedral" ambiance very well and made for a much more believable experience. One character in a dress revealed herself to us more than once and she didn't quite look the same the second time. This was an excellent utilization of the costume since they knew we were going to see this character more than once!
The nuns, the zombie, and the spider queen kicked things up another notch with near-movie-quality makeup applications. Instead of relying on copious amounts of blood or gaping wounds, though (except for you, zombie guy), The Thirteenth Hour's makeup department is quickly becoming known – at least by us – for consistently producing sharp, realistic and thorough designs on their maskless minions. We want to especially note Lady Cartocker for having the most memorable makeup of the evening, with the dead priest, Heinrich, The Master and the spider queen as close runner-ups.
We came across some additional masks as well including one worn by a bird and a miner that appropriately matched their scenery.
---
Customer Service: 9.35
How Did We Get This Score?

Finding the attraction was a bit easier this year with multiple signs – including a reflective orange one that looked like a construction sign, custom-made for 13H – that helped guide us into their parking lot. Our GPS also led us right to their location. From there, we followed a series of orange cones through their gravel lot to find an empty space. It appeared that we did take the last spot and, although we've never actually seen the lot completely filled, their website says to park along the street if the lot is full. Of course, some cars take up too much space making it harder for others to park, so this area could likely benefit from a parking attendant or two. After parking, an officer did walk up to our car to make sure everything was okay as he thought it may have died on us when he saw our automatic headlights flicker on and off. We are thankful for his speedy offering of assistance!
Navigating the premises was easy. We just followed the spookiness to three different ticket lanes that were clearly marked so we knew exactly where we needed to go. Be sure to wear proper shoes, you will be walking on gravel and the event is outside, so be mindful of the weather.
All of the staff that we spoke with and those who welcomed us to the attractions were friendly and informative. It was clear that they enjoyed what they were doing.
When looking for information before visiting, we found all of the information we needed on their website. They have everything on there from common questions and media to reviews, awards, broken down ticketing options, special event information, haunt (theme) descriptions and more!
It did start lightly raining for about 1/4 of our jaunt through the haunts and not one staff member acted like it even phased them. Kudos to this 'the show must go on' mentality!
---
Atmosphere: 8.1
How Did We Get This Score?

As mentioned in our review from last year, there is a lot of road construction equipment and orange markers that detract from the otherwise totally-spooky atmosphere. After pulling in off the main road, we were greeted by a highly-reflective oasis of glowing orange plastic pylons. Granted, we acknowledge that they served a purpose – guiding cars into / out of the parking area – but aside from these orange markers being the same color as Halloween jack 'o lanterns, they certainly didn't precurse the 'haunted house' vibe that we got once we approached the queue area.
Once we got our hand stamped and entered the waiting line, the appearance of the gothic cathedral facade was much more apparent. The same as previous years, it sits nicely nestled between the two larger buildings' silhouettes that it shares the property with.
Every haunt-related piece was illuminated by red and dark blue ambient lighting, which brought the overall mood down to a creepier, more 'haunted housey' place. A well-decorated archway welcomed guests to the attraction, while a giant grim reaper and additional skull decor added to our excitement to enter! A blend of music was playing in the queue area, but we could also always hear something echoing from within the haunt itself. As they gathered us in a corraled area before entering, a pounding pulsation quietly emanated from within the attraction along with some thick fog that created a wonderful backdrop to their beautifully-decorated cathedral facade.
At this time, we were going in as 2 different groups merged into 1, but each of our distinct groups were given a candlestick to hold while entering. We were obviously left wondering what this candlestick was for' and it wasn't long before we found out!
Don't forget to take a picture of their signature hayride out front too! Once you see it, you'll see what we mean and, for those of you who think it's real, it's simply a joke / light-hearted photo op.
---
Special Effects:

8.89
How Did We Get This Score?

Each haunt employed a mixture of effects. For an outdoor attraction, wow; do they have some details going on out there! At times, we were so enthralled by our surroundings that we didn't even notice we were still outside. Each year that we visit, the Cathedral looks more and more like a dilapidated church. They just keep making changes and additions and it gets better and better. They also added some slats and doors above some scenes to help add to the illusion of being closed in.
Many distinct and realistic sound effects accompanied the scenes. We heard some odd chanting, hymns being creepily sung, loud pulsations, the sounds of a large creature, and sounds that we can only describe as those created by the dead. Everything we heard was different too; we don't recall hearing these exact sounds anywhere else.
Their introduction scene is a great example of the scope of their talents with special effects here. The lighting and sound worked perfectly in unison all while our eyes gazed upon highly detailed walls. It was as if the church around us literally came to life right before our eyes.
With the two new attractions came a lot of new effects and we noticed some new ones in the first haunt as well. The creepy 3D portraits lining the walls always seemed to be staring at us and they made for good distractions for the scarers. They also moved some of their effects around, so just when you think you know where everything is. Wrong! Think again. At least one of them provided a less-predictable scare with its current placement.
Some of the most notable effects included a series of unique doors that we won't dare spoil (but they did take us a moment to figure out), a detailed mine, a cemetery, a huge spider dome, a makeshift elevator, well-placed LED accent lights, steaming pipes, dynamite, and all of the intricate details that seem to flourish more and more with each time we visit.
---
Theme:

9.33
How Did We Get This Score?

The story behind The Thirteenth Hour and each haunt can be found on their website, and we highly recommend giving it a thorough reading before visiting. The more you understand their theme, the more you will be encompassed by the show when you visit. As they say, 'Each haunt is a different chapter of the same story,' and each of the 3 offers something different from the others.
In short, in the Cathedral of Souls, Heinrich Chapel (an undertaker) built a mass underground grave right here in Indianapolis. It is said that he performed controversial ceremonies and that he could remove the souls from the dead (hence the Book of Souls that we noticed inside).
But, on October 1st of 1913, 13 people went missing' including Heinrich and his wife. Upon entering the first haunt, guests are entering the condemned cathedral that was located next to Heinrich's funeral parlor. Will the mystery behind the missing persons be unraveled? The introduction to this attraction remains one of the best we've seen to date! As we progressed, the timekeeper and other characters continued to explain bits and pieces of the theme to us.
Reaper's Hollow takes customers through a cemetery and through the mist to eventually stumble upon a pumpkin patch. The cemetery is Heinrich's wife's resting place, which made sense when she pleaded, "Have you seen my husband!?" as we walked past her.
Wait' she was a ghost!?!?
As we prepared to enter this haunt, the doorkeeper informed us there were 2 parts to the second haunt, with part 2 being where we met the marking Minister (mentioned above in "Cast").
For the third attraction, Mine No. 13, your group should have, by now, chosen a sacrifice, and it's your job to lead them through the mines to the Master. Heinrich used the mines to exhume the dead, so we certainly wish you luck in making it safely through these parts.
---
Scare Factor:

8.16
How Did We Get This Score?

The Thirteenth Hour is an interactive haunt where you will become part of the show, and not everything is focused on providing scares. Although, that's not to say there won't be plenty of startles and spine-tingling chills to keep your group on their toes.
For the first couple of scenes, we were paired with another group and several of their group members were getting scared right and left! They have also devised a clever way of convincing scaredy cats in the group to give up their names, so be prepared for that too! (Dead priests have a weird way of getting what they want out of you.)
We came across some subtly unpredictable hidey holes within the walls where creatures could reach their arms out quickly at us. Some of these excellent hiding spots were hidden in plain sight! We found ourselves constantly questioning what was real or not as we made our way through all 3 (or 4?) of the attractions.
To go along with the variety of scares that we succumbed to, they also targeted us with several distractions, disorientation, a well-placed (and loud) drop panel, a perfectly-positioned air cannon, and a skeletal surprise. If you're like one of us and have a fear of 8-legged critters, hold onto your britches and get ready to run (well, quickly walk' there's no running in the haunt)!
The finale here is still one of the most unique ones we've ever seen and we've never experienced anything quite like it anywhere else. It's hard to explain, but the further we ventured towards the exit doors, the more intense things became. At one point, we couldn't see, couldn't hear, and we couldn't get out! It's a strange feeling of being lost and trapped; we believe it's the "you're dead now" part of the show.
---
Entertainment & Value:

8.21
How Did We Get This Score?

Ticket prices will vary depending on what night you visit The Thirteenth Hour. On the night we visited, tickets were advertised at $22.00. All of the pricing options can be found on their site, and they range from $20-25 for general admission. On very busy nights, you may want to upgrade to a Fast Lane pass that will give you little to no wait in line for an additional $10.00 per ticket.
Aside from those ticketing options, they also have a family 4-pack deal, season passes, and an exclusive 'The Sacrifice' experience. With this option, you can secretly have the haunt target one specific member of your group (with several other perks as well). The haunt does have an ATM on-site for those that need cash.
Our journey through all 3 haunts took us a total of 26 minutes (not including the wait between them). Adding the extra haunts certainly made this attraction longer than it's ever been in the past! At the $22.00 ticket price, this brings their MPD (minutes of entertainment received per dollar spent) to 1.18, which is above the average we see most often and one of the higher ones in the area.
Aside from the main attraction itself, there were several decorations for guests to take photos with and a variety of music was playing.
They will be hosting several special events including their Darkness Falls Lights Out on November 1st and 2nd and Trick-or-Treat Kids Day on October 26th.
The Thirteenth Hour Haunted Attraction is quickly gaining a great reputation in the Indy area. We totally agree that they're one of the most interactive haunts in the area. If your haunt-loving heart seeks a spook house that follows a novel theme and offers good set designs and acting, do yourself a favor and check out The Thirteenth Hour this season!
However, 'Watch out for what lies beyond the mist!'
---
How Did We Get These Scores

Promo Images:
Click to Enlarge
---