The Thirteenth Hour – Full Review
The Thirteenth Hour is a Haunted Attraction located in Indianapolis, IN.
915 South Shortridge Rd, Indianapolis, IN 46239View All Details Features:

Free Parking, Restrooms/Porta Potties On-Site, Gift Shop/Souvenirs, Special Events, "Old-School" (Low Tech), "Hi-Tech" Attraction, You will NOT be touched, Original Characters, Uncovered Outdoor Waiting Line, All-Outdoor Attraction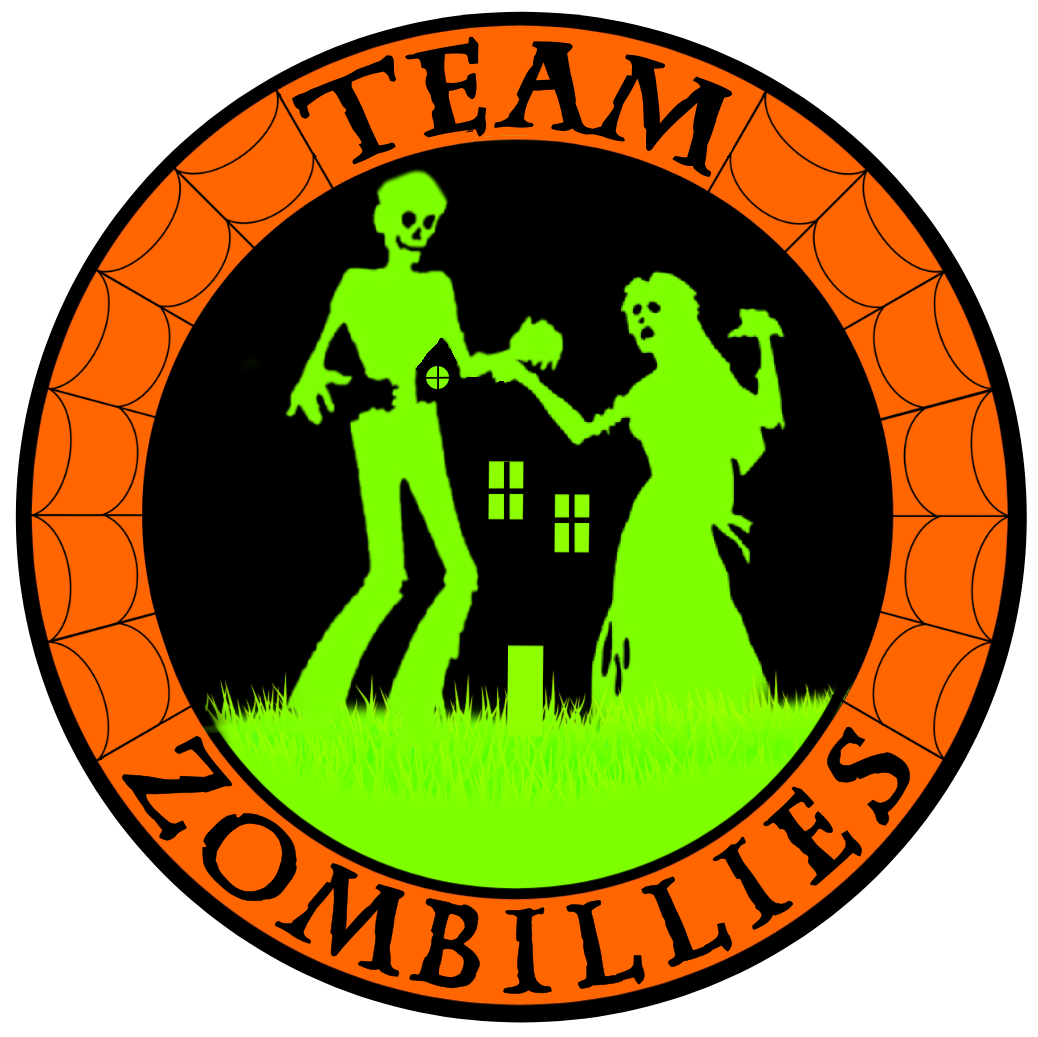 This attraction was reviewed on October 2, 2020 by Team Zombillies.
How Do We Get These Scores?

Final Score:

8.88
How Did We Get This Score?

Summary:
Tick tock tick tock' tick… It's time. Are you ready? For 'On the thirteenth hour, the living will walk amongst the dead!' The Thirteenth Hour is back, and they will sniff out your sins' after all, a sacrifice MUST be MADE!
Returning for 2020 are their three outdoor attractions: Cathedral of Souls, Reaper's Hollow, and Mine No. 13. This year, developing surprises have arisen, and they have exposed areas of the church, graveyard, and mine that no one has ever seen before…
Dubbed as 'Indy's most immersive haunted attraction,' you will be fully encompassed by one of the most unique [outdoor] haunts that we've had the pleasure of reviewing. Despite taking place outside, some of the creative set designs provide an effective illusion that makes you feel like you're actually indoors!
Some (or maybe just one) of your group members may end up in Purgatory this season' which has a couple of new twists this year that we found thoroughly awkward, hilarious, and scary as Hell!
But be forewarned, 'There is no mercy for the living,' and the clock is constantly ticking…
'The journey is long and time is short.' Tick, tock, tick, tock' tick…
---
Cast: 9.1
How Did We Get This Score?

Haunted house actor training is accomplished in the same vein as other forms of theatre, and the relationship is very noticeable at The Thirteenth Hour! From the first scene 'till our punishment of Purgatory, nearly every actor that we encountered displayed a clear role in their scene and a reason for being amidst the haunt's theme.
Being an actor-driven haunt, the key characters here were also very interactive with us! The (un)dead Archbishop, the nuns, Esther Sharpe, Heinrich Chapel, the Spider Queen, and The Master all had lengthy scripts that were key to letting us know what to expect as we moved forward. Being spaced throughout the haunt, they were each able to reiterate how one of us would need to be sacrificed, and that The Master was waiting for us (along with their own specific mentions) without things seeming too repetitive. Not only did this tactic keep us mindful of why things were the way they were, but it also created quite a crescendo as we made our way to the finale sequence.
Part of what made the actors' dialogue so believable was their accents and deliveries. Most incorporated a British/Old English accent and, combined with their enthusiastic energy, maniacal laughter, intimidating warnings of our impending doom, we had little issue with believing every growl, snarl, hiss, and declaration of disgust that was thrown at us. Like' when you start believing the birds when they tell you they're going to pluck the flesh off your 'pretty little bones,' then you know they're doing something right!
We could keep going for quite some time about this crew, but aside from those already mentioned, other notable actors included the introductory skeletons and their ability to stand still like statues, Lady Cartocker the timekeeper, the zombies still confined to their tombs in the graveyard, and the witty receptionist in Purgatory. You'll have to check them out for yourselves to see the rest of this incredible crew!
---
Costuming: 9.33
How Did We Get This Score?

The costuming department at The Thirteenth Hour isn't pulling any punches either! A clear focus on completeness and authenticity is made evident throughout the 3 attractions. Everyone from the entombed zombies and 'fill-in' skele-ciples to the more elaborately-dressed key characters appeared to be wearing costumes made with quality materials and workmanship. Some were even made to look so 'fitting' with the scenes that we couldn't see them at all' that is, until they wanted to be seen!
Of course, COVID precautions for the monsters are being observed, which comes in the form of special clear-yet-sealed barriers (mostly those with speaking roles) and cloth face coverings that have been customized to fit the characters wearing them. These ghouls have historically used a grayscale palette for their color choices, but we noticed a few additional hues this year that were meant to help draw attention away from the masks and create more contrasting effects.
While they may have succeeded on that front, we'd say that overall makeup quality and detail work had been taken down a notch or two during our visit. On the other hand, most of the theatrical masks in use are identical skull models that, when combined with equally-costumed statues, effectively kept us guessing which ones were real and which ones weren't!
Most of the disciples and some others – like the zombies – used large gloves that doubled as adding dramatic effects to their looks, and also as a barrier for modern-day pandemic precautions. Other costuming attributes include robes, multiple eyes (looking at you, Spider Queen!), worn and tattered clothing, vintage and completely-custom dresses (that's you, Esther, and your dress made of deranged, hand-written letters), and a whole lot more!
---
Customer Service: 9.48
How Did We Get This Score?

Of the four years that we've been traveling to The Thirteenth Hour, we've nearly driven past them four of those four years. It's likely more our fault than theirs, but in our defense, the parking entrance is relatively small (barely 2 lanes) and is marked with an orange diamond road sign that's easy to ignore when looking for a haunted house sign – even though it does* have their logo and 'The Thirteenth Hour' right on it. Ooof!!
Still, our trusty Google Maps app has never led us astray and gave us plenty of warning that we were approaching the entrance. Once inside, driving lanes are separated by orange construction stanchions and a friendly parking attendant pointed us towards the best place to park.
Friendly staff members greeted us and hand sanitizer stations were found at the ticket booth and throughout the queue line. Together, they helped get us started and kept us in check with required COVID precautions. These included wearing our own masks properly, not touching anything, and remaining socially distanced from others that weren't in our group. Most of the haunt path is gravel, which provided easy terrain to navigate and keep the mud at bay after brief periods of rain. The only other obstacles that we found were one area that required crouching down and some small ramps into various parts of the scenes.
The Thirteenth Hour's website is very informative and kept up-to-date, so be sure to check there and on their Facebook page for any information that you may need for planning your visit. Don't forget to buy a 13H neck gaiter or face covering before you leave!
---
Atmosphere: 8.2
How Did We Get This Score?

Planted in between two larger buildings, Thirteenth Hour seems to have become more prominent in its location each time we return. Additional decor and lighting in and around the queue area contribute to this and help give 13H a larger footprint… and also make the surrounding buildings seem less intrusive (or maybe we're just getting used to them). This year, we were greeted by laser lights, ambient fog, ominous lighting, and, of course, the cathedral's decrepit facade in all of its spooky glory! A large grim reaper, a punny haunted hayride photo op, decorated archways, and more further sell the reality of being at a haunted attraction.
A variety of R&B and fast-paced music was playing in the queue area. As we made our way closer to the entrance, we could hear the sounds of a thudding heartbeat seeping out from within the walls. While our group was corralled in the holding area before our embarkment, a ticking clock left us anxiously wondering what the time was ticking down to… along with the attraction rules, of course.
One of the sinister sisters from within the haunt was sporadically patrolling the queue area during our visit, giving patrons a small taste of the characters that we could expect to encounter within. She was understandably insistent on making guests wear their masks appropriately.
---
Special Effects:

8.98
How Did We Get This Score?

When we first heard this was an outdoor attraction, we didn't know what to expect. It seems to be very difficult to reach indoor design levels in many outdoor attractions. But that is certainly not the case here! As a matter of fact, aside from the gravel paths, you may even forget you're outside altogether (except for the outdoor-decorated areas, of course).
One of the first things we noticed was their use of sounds and theatrical lighting. The sounds varied throughout the attractions, getting lighter and heavier in intensity. Cracks of thunder, choral hymns, organs, ticking clocks, and a pounding heartbeat are just a few of the sounds you can expect to hear along the way. The lighting consisted of colored LED lights, flickering fixtures, and countless candles. At times, the lighting interacted with us just as well as everything else in the scenes. Oh, and we can't forget the snow machine that combines with the open-ceiling design in a beautifully-eerie way!
The creators do make many of their scenes and effects in-house, so you're likely to see some features here that you haven't seen anyplace else. This especially goes for the style of walls and crypts' especially the one that has our last name on it! See, they knew in advance that we weren't going to make it out alive!! The joke's on them, though' because now we get to plague the haunted house scene with our reviews for all eternity!!
BAHAHAHAHAHAHAHA!!!!!!!!
Oh yes' back to the review…
Now, just because they have a creative thumb doesn't mean they don't have some eye candy for those of us that like a little bit of 'wow factor.' Large actormatronics, skin-crawling critters, crying monumental fountains, and an impressive actor-levitation effect are just some of the bells and whistles that The Thirteenth Hour offers. Hidden passageways, collapsing floors, and well-designed scene layouts further assist in creating no shortage of sights to behold throughout your final journey. Some of the best iterations were combinations of actors and special effects together, which 'effectively' created plenty of distraction-based scares and startles.
---
Theme:

9.33
How Did We Get This Score?

Upon entering the front doors of the chapel, a ritual began which introduced us to The Thirteenth Hour and the story that portrayed within. Not only did this really set the tone for what awaited us inside, but it also served as a great theme introduction! When a haunt can tie an effective scare into their first room, it sure makes for a great start!
In short, the Cathedral was built by an undertaker by the name of Heinrich Chapel, and it's been standing for over 100 years since. On October 1st, 1913, thirteen people entered the chapel' never to return' including Heinrich and his wife, Agatha. They say that, to this day, what happened that night still remains a mystery'
As we made our way through, we discovered the fateful fruitions that Heinrich chose to follow in exchange for eternal life. Can you believe he sacrificed his own wife!? Were there more sacrifices? And just think' who will YOU sacrifice when you and your friends go through?
Each attraction followed this theme very well and, for those that pay attention, you will learn just how deep and dark Heinrich and the Master's story really are'
In the Cathedral of Souls, you will get to know the spirits within. In Reaper's Hollow, you may wander upon Heinrich's wife, Heinrich himself, and physical incarnations of those in the Cathedral! Amidst Mine No. 13, it was noticeable that these denizens didn't fare quite as well as the previous souls we encountered. It is said that these beings were exhumed from the dead, which kind of explains why, and' considering they're closer to the Spider Queen and the Master himself, we can REALLY see why!
---
Scare Factor:

8.49
How Did We Get This Score?

Not long after we started our journey, we noticed they were focused on delivering more, and more-diverse scares this season. Right off the bat, they singled one of us out and changed things up by making a different person in our group lead the line. They continued to reiterate that one of us would become a sacrifice, so that alone left us guessing what they planned for us! They also obtained our names, making the experience more personable' and we'll go ahead and say, don't try to lie to them!
Considering they're still a relatively new attraction to the area, their scare techniques are impressive! They even managed to squeeze out a few we've never seen before. Rather than taking advantage of typical fears and phobias directly (not saying they don't have any), Thirteenth Hour goes with more of an old-school approach… and it works for them quite well! Good luck spotting all of the scares, as many of them are skillfully camouflaged within the scenes. We were constantly left guessing what was real or not, and this wasn't our first or even second rodeo here; even though we've seen these things before, they're just that good!
They battered us with distractions, close quarters, run-ins with several large creatures, air cannons, eerie music to keep us on our toes, great timing, threatening dialogue, and a very disorienting room. Speaking of the room, as soon as we stepped foot into this brightly white-illuminated area, the lights went out and back on, making it even harder to see the already concealed door. But every time the lights came back on, it reminded us of the scary skele-man standing on a platform in the center of the room, and he always seemed to know where we were.
We were also impressed with several double tap-scares. For those that don't know, that's when a haunt can grab your attention enough to get one scare in and then another right after it! Bravo!
We're not trying to spoil any surprises here but you know how most haunted houses use chainsaws? Well, this one does not, so it leaves room for more creative freedom at their finale and they've taken advantage of that over the years. But this year, this year was off the hook. When timed right, we can almost guarantee there's something in there you won't be expecting.
---
Entertainment & Value:

8.43
How Did We Get This Score?

Although ticket prices may vary depending on the date you visit, it was $25.00 each for the enlivening chance to sacrifice ourselves via the general admission line. For those that want instant access to Purgatory, you can do so at $45.00 or fast lane it up via timed tickets for $29.99. On-site sales are cash-only but they do have an ATM machine available. We also noticed some different combo packages on their site where you can save by buying more and they had a coupon and discount page. For those that just can't get enough of the torturing, season passes are available for $60.00.
Including our stay in Purgatory, it took us a total of 29 minutes to experience the entire walkthrough (not including stops between haunts). That brings their MPD to 1.16 which is below the average of 1.5 we encountered in 2019. However, your group's time may vary depending on how long the Master keeps you in Purgatory' that is, if you ever make it out!
As mentioned above, there are several photo ops to take advantage of in the queue area and there was music playing to help pass the time. They also have a few special events this year including 'One Last Scream' on November 7th and 'Trick-Or-Treat Kids Day' on October 24th.
The Thirteenth Hour is an immersive blend of theatrical, old-school, high-tech, and modern haunting techniques! They just have it all! Their story pulled us in from start to finish and their crew was eager to pounce on us, calling out our sins and reiterating that not all of us may make it out alive. If you're looking for a unique, all-encompassing show, then this one should definitely be on your list of haunts to visit in 2020!
'The Master awaits your arrival'
---
How Did We Get These Scores

Promo Images:
Click to Enlarge
---