The Vampires Lair at Escape Boardman – Full Review
The Vampires Lair at Escape Boardman is a Escape Room located in , .
7253 Glenwood Ave, Youngstown, OH 44512View All Details
Features:

Free Parking, Restrooms/Porta Potties On-Site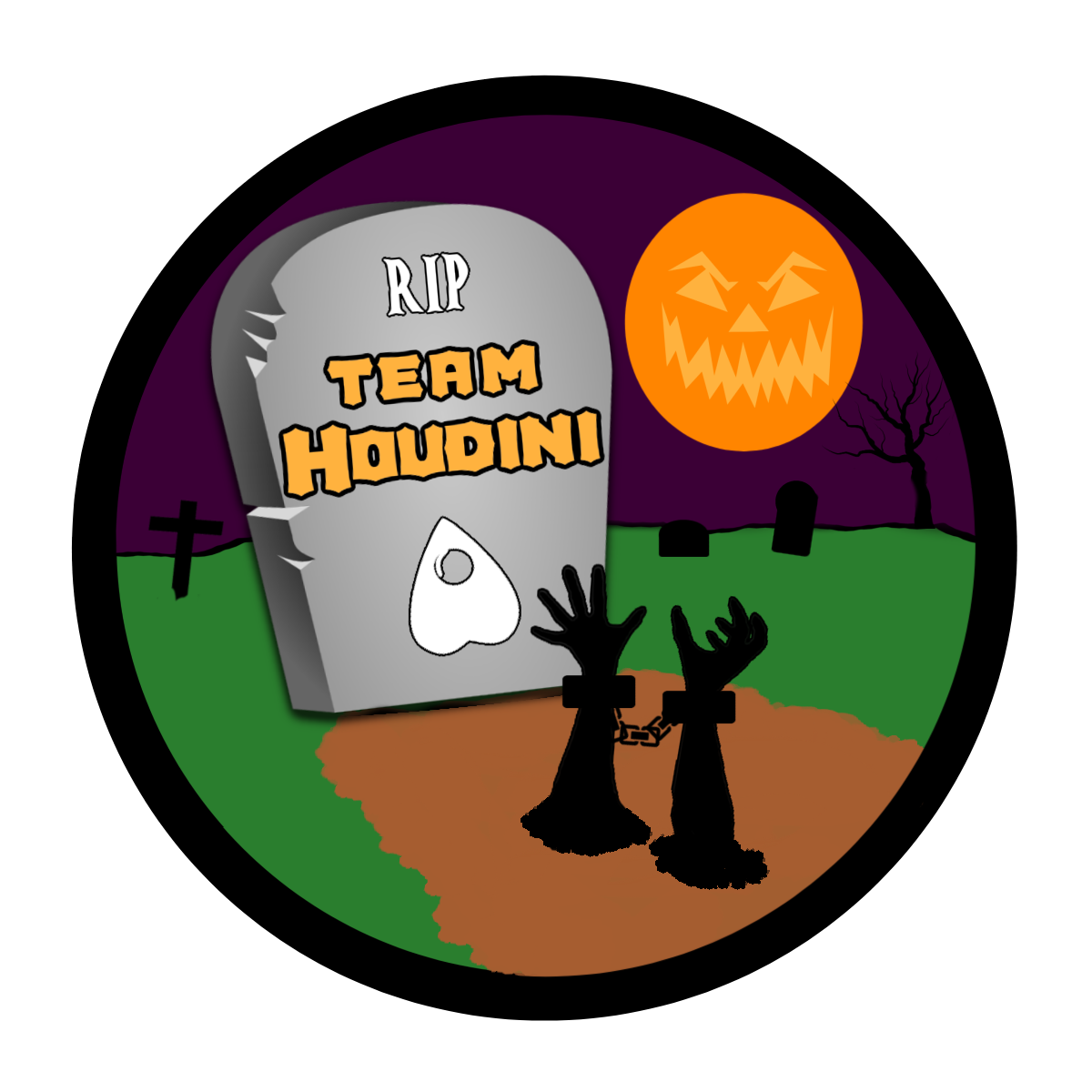 This attraction was reviewed on July 18, 2021 by Team Houdini.
Final Score:

8.82
Summary:
What started as an elaborate Halloween party turned into an exciting adventure for all to enjoy. Escape Boardman has two locations in the Boardman area; Glenwood Ave and The Boardman Mall. Each location provides two experiences; The Vampire's Lair and Professor Escape's Potion School are located at the Glenwood Ave location. Escape Boardman Hotel, located at the Boardman Mall, houses The Asylum and The Red Door along with a dozen virtual reality games. Today we attempted The Vampire's Lair and Professor Escape's Potion School. Be sure to check out our other review for Professor Escape's Potion School.
Stay tuned as we will be reviewing the rooms at Escape Boardman Hotel soon! We got a sneak peek at the lobby and it alone is amazing!
In this review, we are discussing The Vampire's Lair, A vampire-themed room where you and your friends travel to Dracula's castle to investigate the reports of missing people and to catch evidence of Dracula. Will you survive the night or become the next group of missing persons?
---
Atmosphere & Customer Service: 7.8
As we were thrown into The Vampire's Lair we noticed it was dark, if you are not careful you could bump into something. As we took our time to adjust we had no issues with this challenge. We were provided with sufficient recaps of the rules and safety concerns. As we followed these rules we had no problems. However, we did have a slight problem finding the Glenwood location. Don't trust your GPS! The GPS address puts you on the opposite side of the building that Escape Boardman shares with State Farm. It is best to turn onto Glendale Road from Boardman Canfield Road, not from Glenwood Ave.
Once we arrived at the red brick building, we saw the modest black sign, and we knew we were in the right place. We were met by Don, one of the owners. As we gathered in the petite lobby he welcomed us into his establishment in a friendly and professional manner.
A hint of pumpkin floated through the area. There were no practice games or puzzles to get our brain juices going, just some shop talk and straight to the action.
---
Immersion: 9.25
As mentioned, when we first entered the room it was very dark and hard to see. As time goes on the room will start to reveal itself and when it does it is stunning. Dark stone walls entomb the room and its occupants. Arched windows provide a view of the setting sun in the distance providing a faint glow of light. Black chandeliers emit flickering candlelight. Some other trinkets can be found in the room including pictures, skulls, gargoyles, and plenty of surprises we will not spoil. Also, there is a real casket in the room. It seemed more modern than what my imagination believes Dracula to sleep in especially with the Victorian feel of the room but I guess after hundreds of years vampires have to update their beds too. I mean, who wants to sleep in an old wooden box in a drafty castle anyway. With everything else there is to see and experience, this was not an issue. What's inside of it you ask? Well, you might get to find out depending on how good you are.
A spooky soundtrack played during our adventure a mix of gothic and Victorian tunes that you would expect to hear at Dracula's gala. As we grew closer to the end it felt as if the music became more frantic.
Lighting played an important role in this room. It set the tone and the feel of the room. Dark and gloomy. As you progress the lighting changes providing additional effects. Lighting may be used for puzzles as well. It also appeared the colors and the brightness of the sunset changed as time progressed in the game.
Out of all 3 dozen or so rooms we have completed we have seen serial killers, zombies, studies, and haunted house rooms but this is the first vampire-themed room. There is also a feature that adds to the story and the gameplay but I have to keep it a secret.
With the aforementioned details, the theme felt fluid. Solid set design, a hypnotic soundtrack, and interactive lighting provided a realistic experience.
---
Gameplay: 9.11
The Vampire's Lair has an abundance of puzzles, it seemed as if every time we solved a puzzle it led to another, which isn't a bad thing. Everyone felt busy and engaged in something. The puzzles fit the theme and nothing felt out of place for the setting. We were surprised that most of the enigmas were fresh and we had not seen them before. Some conundrums we had seen before but they were executed in a manner that did not feel redundant. We had to work as a team and communicate with each other to complete tasks. Also, puzzles may have more than one way to solve them so pay attention.
Don was also our game master. He provided hints and direction as needed. Tips were provided over an intercom, the voice of God style, which felt fitting although we would have liked to have maybe had more of a character with a Transylvanian accent provide the hints, just to keep with the theme and immersion.
Time was provided by the vampire through the soundtrack every 15 minutes, then at 10 and 5 minutes. This increased the feeling of panic as we neared the end of our journey.
---
Entertainment & Value: 9.13
The owner's love for Halloween shines through in this room, having a classic horror film feel. Certain aspects felt as if we were in an episode of Scooby-Doo or The Munsters, which we loved. This old-school haunt vibe mixed with great set pieces, theatrical lighting, and interesting puzzles shaped an exhilarating escape experience.
The cost is $26.50 a person which is just about average from our experiences. The Vampire's Lair can hold a max of 10 people and is rated a 6/10 for difficulty. We found it to be a worthy challenge that bested our abilities, but, as Van Helsing said in Bram Stokers Dracula, 'We learn from failure not from success." We did learn Escape Boardman has fun rooms and we can't wait to check out their second location.
---
How Did We Get These Scores

Join ourspookyadventures!
We visit Halloween haunted attractions year-round! Follow us for haunted house walkthrough videos, behind the scenes footage, and more!