USS Nightmare – Full Review
USS Nightmare is a Haunted Attraction located in Newport, KY.
101 Riverboat row, Newport, KY 41071View All Details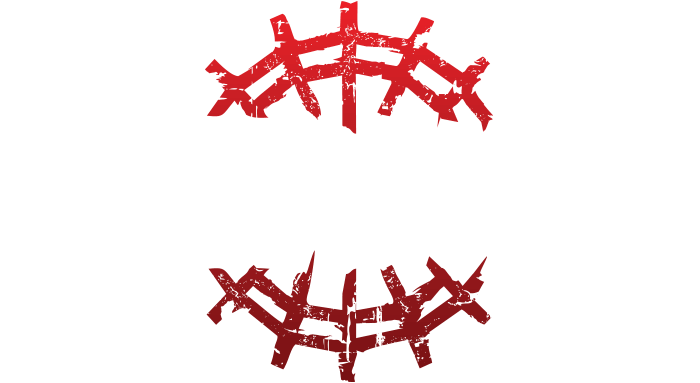 Features:

Free Parking, Food/Concessions, Gift Shop/Souvenirs, Optional Games/Midway, Special Events, "Hi-Tech" Attraction, Original Characters, Covered Outdoor Waiting Line, All-Indoor Attraction

Team Zombillies reviewed this attraction on September 23, 2017.
Final Score:

9.44
Summary:
USS Nightmare has been 'haunting the Ohio River since 1993′ and, for those who have never been to the Nightmare before, this is a REAL steamboat/river dredging vessel that is actually floating on the Ohio River! Years ago, this ship broke free and went barrelling down the river, crashing into bridge after bridge. Although media says there wasn't anyone onboard during the wreck, rumor has it that there was. The Captain, his daughter Anna and many crew members were all onboard at that time. After the wreck, they were able to find all of the crew members' bodies' except for Anna's. To this day, this living dead crew works around the clock fulfilling their shifts as if nothing ever happened, except… something is different. They are all working to serve, but who are they serving when the ship doesn't dredge the river any longer? Step aboard and discover why this nightmarish vessel was deliberately 'Designed for Death!'
In honor of their 25th Anniversary, USS is offering a new RIP Experience this season. It was recommended that our team try out the RIP challenge for our review, so we did! If you are brave enough to take this ticket option, you will be touched, possibly split from your group and taken to portions of the boat that you've probably never seen before. This review is fully based on what we experienced with this special tour and not the general admission option. Though, it's important to note that there are many similarities between the two.
---
Cast:

9.47
The crew aboard this boat are always among the best performers that we see each season and this year was no different! Of all the times we have visited USS, it was impressive to see how they worked with one another – even when they weren't in the same scenes – to accommodate the RIP tour; perhaps even more so than we've seen in the past with regular tours.
We noticed quite a few actors spread throughout the ship's various quarters, but there were also some larger areas where we didn't encounter anyone for several moments.
The museum's caretaker in the first room was quite excited and physically interactive with our group. He made sure we were aware of who Anna and the Captain were and what they looked like, all while randomly dusting us with his feather duster (he must've thought we were some really dirty people). He, along with several others, threw in some great improv when the opportunities presented themselves and they never skipped a beat or broke character. Another character of notable mention was the guy in the crash simulator. He made it clear that we were in his space now and he was the boss as he messed with each person in our group individually. Some of the other standouts include the vampires and the small clown, who were able to sneak around corners and seemingly appear out of nowhere. On a side note' never trust the clowns!
---
Costuming:

9.63
USS' crew are also consistently some of the most authentic- and realistic-looking characters we have the privilege of laying eyes on each season. Not only do they have highly-skilled makeup artists, they also pride themselves with creating their own, custom prosthetics to develop the one-of-a-kind looks that you'll only find at the USS Nightmare. Some of these come in the form of enhanced facial features and 3D wounds.
But, in order to REALLY pull off the look of a back-from-the-dead, pirate-esque crew, you've gotta have some realistic costumes. USS delivers on that aspect and very few of the characters didn't look like they'd just crawled off the bottom of the river' especially the mechanics and crew in the cargo hold. Other members of the ship's staff, including the Captain, Anna, nurses, cooks and others, wore vintage and scene-appropriate attire that were very well detailed. There were also a couple costumes that didn't meet this criteria. But, instead, they were meant to blend in with their surroundings and did so quite well, too.
---
Customer Service:

9.39
We followed our GPS right to Riverboat Row where we found plenty of free, well-lit parking in the BB Riverboats lot. For those who haven't been here before, there is a small lot closer to the boat, but it is generally already full unless you show up close to their opening hours. Several signs will direct you to their small ticket building where many ticketing options and explanations can be found.
After you purchase your tickets it is very easy to navigate this attraction as you are already in the waiting line. Each group will get their photo taken as soon as they board the boat at a green screen booth and the printed images can be purchased at the end of the attraction. We do recommend checking out your pictures before you leave; they've got optional 3D versions this year! as the picture package includes a 3D image this year!
Because we opted for the RIP package, we got to skip the general admission waiting line and we didn't have a very long wait to enter at all. As we waited we didn't see any roaming actors interacting with the crowd but we did notice a video showing some of the ship's history that we were able to briefly zone in on.
You will come across some ramps, uneven flooring and a few low spots once inside but we didn't see anything really dangerous. Once you exit the attraction you will be brought to a large tent where photos, candy, shirts, hoodies, limited underwear and more can be purchased. Friendly staff were found inside the ticket booth, taking pictures, at the entrance to the haunt and at the exit tent in case you need to speak with them.
Although USS Nightmare's waiting line takes place entirely outdoors, they have a tent in place and the rest is mostly covered so you can still visit them even in nasty weather.
We didn't notice any roaming actors in the queue area this year, but there are still a couple of TV's playing the history and backstory on a repeating loop, so be sure catch at least one round of it as you're waiting in line. Aside from that, there are plenty of the ship's original winches, cables, gears, beams and pulleys still in place for you to see, which are just plain cool to look at.
Walking on the ship is relatively smooth sailing (pun intended). The original steel floors and industrial grating virtually eliminate trip hazards, but there are a few flights of ramps that you'll need to be able to climb (and some of them are in the wheel wells, directly over the river!).
There are plenty of friendly and professional staff members that are keeping watch over the boat and able to answer any questions or concerns that you might have. They can be found at the ticket booth, just before and after boarding the ship and also at the end near the merchandise booth.
---
Atmosphere:

9.77
Let's face it' There isn't a much better place where you can have a nautical-themed haunt, complete with a Captain and his ship's undead crew members, than on an actual boat, that's actually been wrecked, that's actually floating on an actual river! With its aged exterior, rusty paint and a giant skull on top, USS Nightmare continues to have one of the most authentic locations we've come across to date.
Multiple signs, eerie sounds (both real and recorded) and one large, lit-up skull perched atop the boat helped let us know that, without a doubt, we were at a haunted ship. We also noticed another giant skull near the front of the boat before entering.
As we stood in line, a group of three teenage boys were behind us and they all had this 'deer in headlights' look about them. Just the sight of the boat and sounds were enough for this group and they ended up high-tailing it out of there before they even made it to the green screen, pre-haunt photo shoot! After we witnessed that, our excited-ness to enter only increased!
---
Special Effects:

9.36
When you have a real, old, wrecked steamboat and you build a haunted house in it, you're going to have some interesting scenery. From the opening museum scene and the realistic crash simulator to the gigantic monster and the maze-like cargo hold to the Captain and crew's quarters and the mechanical rooms, nearly every square inch of the place has been intrinsically detailed or is legitimately the real thing! Not everything that you'll see is intended to provide scares' at least not directly, but it will at least help create the proper environment for you to 'get the ship scared out of you!' Some of the other effects you can expect to find include skeletons (presumably of those who weren't lucky enough to survive the crash), thick fog, a rope bridge, an impressive vortex tunnel, olfactory effects, vibrating floors, evidence of some interesting experiments, real sparks, wildlife and more! A very effective addition was made this season and, all we can say is… good luck finding your feet!
A large assortment of realistic or effective sound effects were heard throughout the tour. From creepy, ominous sound tracks to intense orchestral music, there's a little bit of everything to be heard here. Overall, we thought the sounds were noticeably louder this year, which made it easier for the crew to sneak up on us. There were very few times when there wasn't some kind of audio to be heard that enhanced the scene we were in. This was especially the case in Anna's room, where we heard some of the most spine-tingling sounds of our visit!
---
Theme:

9.8
USS has several aspects of their theme and each become apparent while touring the ship.
Last year, they introduced the mystery around the USS William S. Mitchell actually being 'Designed for Death!' Before that, we got to see the live news footage of the boat breaking free from its mooring and crashing into multiple bridges during a severe flood. The addition of the crash simulator and its narrative, combined with everything that we saw through the rest of the tour (both last year and this year), resonated with that oh so well. The plot was further thickened around the concept that the crew's sole purpose is to reanimate the dead crew members into functioning 'playthings' for the Captain's daughter Anna (yeah, she's got a few screws loose' just don't tell the Captain we said that' he's awfully protective of her).
As you make your way through, each of the characters have carefully selected their dialogue to let you know a little bit about each of their own backgrounds very quickly. Each of them fall under the all-inclusive theme in one way or another and many of them did a great job at warning us of the Captain and his beloved daughter. You'll even know them when you see them because they are introduced in the very first room.
---
Fright Effect:

8.74
Whilst navigating the boat, we came across various fright tactics. On multiple occasions, we were taken out of our comfort zones and our personal space bubbles were thrown overboard! We will say we were paired with another group during the full tour (two teenage boys) and they screamed like little girls most of the way through.
At times, we were faced with complete darkness, an assortment of phobias, we were separated from our group (not once, but twice) and faced doing things that' well… not everyone will want to do. They also touch on some fears that we don't see used very often, such as heights, the fear of water and small, furry creatures. The natural layout of the boat provides many places for the crew members to hide and pick off the groups as they walk by.
The finale of the attraction consisted of a guy with a freshly ripped-out spine who was threatening our group as we walked out the exit. At this point, quite a large group had formed in this area, so we are unsure if we missed something else that may take place here. Oh yea, one more frightening thing to remember is that the galley gets their ingredients from the lady in the restroom, so let that 'sink' in as you go through the kitchen, especially on the RIP tour.
---
Value:

9.32
There are many different ticketing options available at USS Nightmare and prices vary depending on what day of the week you visit. Here are some of their pricing packages:
General admission – Wednesdays: $17.00, Thursday-Sunday: $20.00
Fast Pass Admission – Online: $28.00, At the Door: $30.00
Front of the Line Admission- Online and at the Door: $50.00
RIP Experience w/Fast Pass – $40.00
RIP Experience w/Front of the Line – $60.00
Season passes, group rate information and other discount information can all be found on their website as well.
As stated above, we opted for the new, RIP Experience w/Fast Pass Admission. This tour through the ship is slightly different from the general admission, which is what we typically review on. With the RIP experience, you can expect a more hands-on and extended duration tour. If you opt to go this route, you will also receive a signature necklace that, without a doubt, will let the Captain know you are one of his special guests! We were warned that, along with this special pass, we were 'going to be in places we haven't seen before, do things that we didn't want to do and we WERE going to do them unless we wanted to be thrown into the river!'
Our total tour time for the RIP Experience was 31 minutes! Although this may vary per group (and some may joint the ship's crew forever), that brings the MPD for this ticket option (minutes of entertainment per dollar spent) to 0.78. Although this is quite a bit below the average of 1.5 that we see most often, that's not figuring in the fact that we got to skip the long waiting line on the bow and we got some special treatment that guests won't receive with general admission tickets.
The RIP tour was very different from the previous visits we've had on the ship and we had a very good time. It was interactive and nasty at times for various reasons we don't want to spoil. The two teenagers that were paired with us were terrified the whole way through! Literally, they were screaming like little girls!
It states on USS Nightmare's website that '15% of their customers jump ship. Not everyone makes it to the end. Will you?'
---
Promo Images:
Click to Enlarge
---
Join ourspookyadventures!
We visit Halloween haunted attractions year-round! Follow us for haunted house walkthrough videos, behind the scenes footage, and more!