USS Nightmare – Full Review
USS Nightmare is a Haunted Attraction located in Newport, KY.
101 Riverboat row, Newport, KY 41071View All Details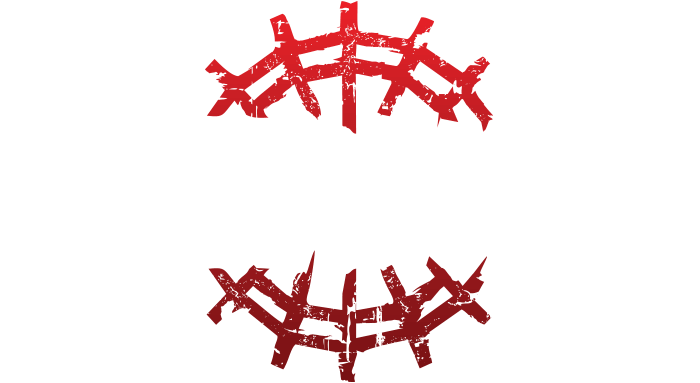 Features:

Free Parking, Food/Concessions, Gift Shop/Souvenirs, Optional Games/Midway, Special Events, "Hi-Tech" Attraction, Original Characters, Covered Outdoor Waiting Line, All-Indoor Attraction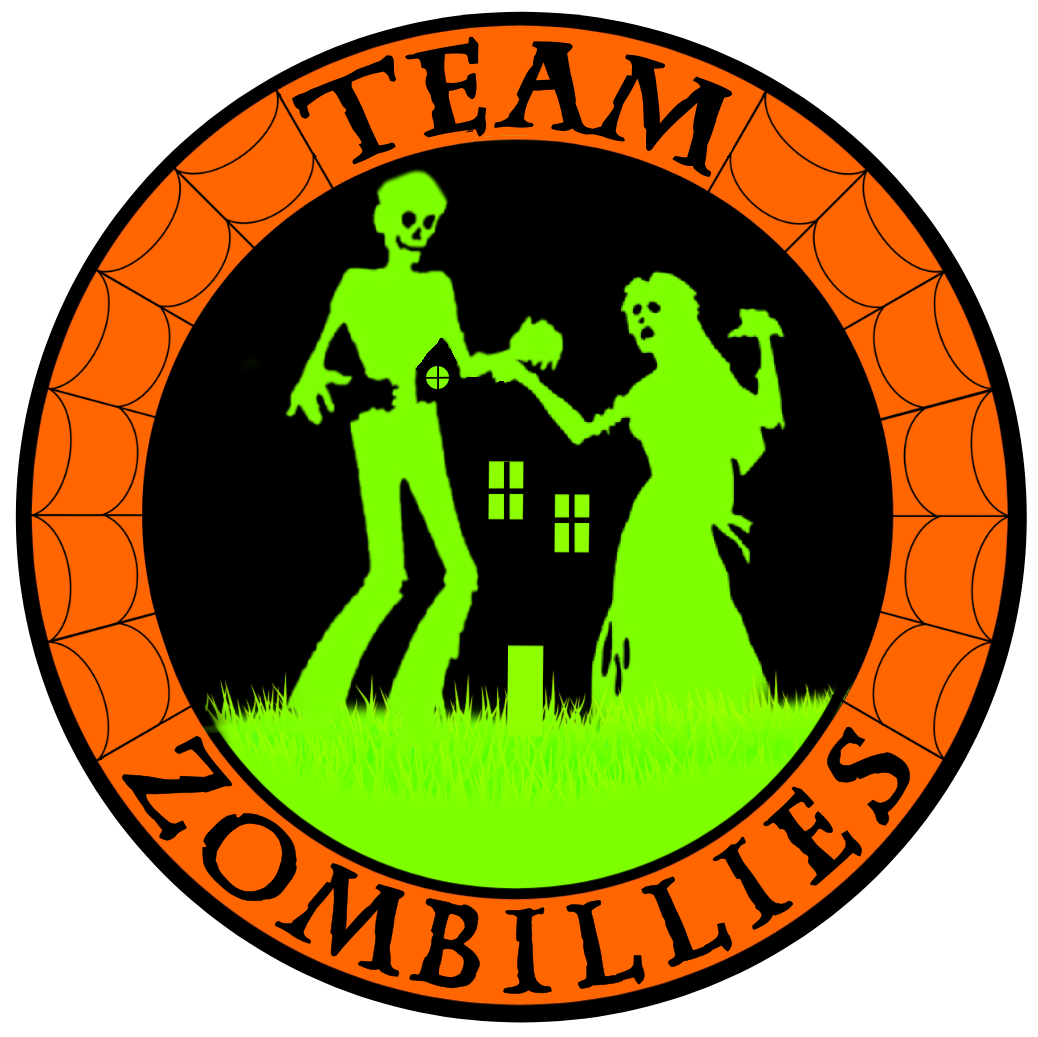 This attraction was reviewed on October 13, 2019 by Team Zombillies.
How Do We Get These Scores?

Final Score:

9.23
How Did We Get This Score?

Summary:
Along the Kentucky shore of the Ohio River near Cincinnati, Ohio is docked a dark dredging vessel. This real haunted steamboat, the William S. Mitchell, is named after its Captain and was once used for removing earth and gathering objects from the bottom of the river. After 45 years of service, the boat has become responsible for over 112 crewmembers' deaths! As a result, the ship has been dubbed the 'Death Dredge.
It's not very often that you get the opportunity to board an actual haunted boat – much less a steamboat – that's floating on a body of water! The USS Nightmare sends guests on a haunting journey back in time to experience the ship's sinister past. Are they all just ghosts? Will you become the next member of the crew?
For those looking for more of an amped-up show, USS Nightmare offers a unique 'RIP Experience.' This experience immerses you a bit further into the normal show. Once you put on the blinking red necklace, the crew can now touch you! This is also a more interactive tour where you will experience extended portions of the ship and possibly become separated from the civilized world.
Our team opted in for the RIP Experience and this review will only reflect what we experienced during this specific tour. Join us as we discover the shocking truth of the aptly-named 'Mitchell Massacre!'
---
Cast: 9.5
How Did We Get This Score?

We visited USS Nightmare on a Sunday this year, but they still had a pretty full boat when we came through! Haha, get it!? Ok… that was a cheap one. Anyway, there were still a few spots where a well-placed actor or two could've added some extra frights. Though, the crew on board were fairly evenly distributed, which kept a pretty consistent flow of entertainment throughout the tour.
The actors made all the difference for the RIP experience. The flashing red necklace cues the crew to essentially pull you aside and (often) give you an additional task to complete or dialogue to endure before allowing you to continue. From our experience, this effectively doubles the length of the show while also making you a part of it!
Along the way, the crew mixed torturous threats in with their scripts, which often informed us of parts of the backstory or warned us of other characters we might encounter. With as much interaction as we received, we could write a book on everything that was said and done to us! We'll do our best to spare you the novel and only mention the most prominent highlights…
Perhaps the most creative character on board was the nurse. We quickly found out that her electro-shock therapy had caused a bit of a st-stu-st-st-suhh-studder, and the medicine that she gave us would help (yes, we had to take some "medicine!")… which luckily – we think – was akin to an atomic fireball.
If you meet the Captain, you'd better have a good reason for being on his ship without his knowledge! Let's just say that honesty is the best policy here. Also, keep in mind any other interactions you've had with other crew members up to this point. Any time spent getting on his "good side" is time well spent.
Let's see, what else did we get'
Anna wrote on our faces, the barkeep served some delicious cocktails (we aren't sure if they were alcoholic or not) and jazzed up the rules to his game (literally, with jazz music), the Pilot and his sidekick were a great duo, we were stamped as "rejected" crew recruits for failing a task, some disfigured guy had us frantically digging for bones, had a thirst-quenching encounter with a pair of vampires, had to check each other for radiation contamination, and the list goes on and on!
The RIP Experience has been, without a doubt, a game-changer for USS Nightmare. This amount of extra interaction is hard to come by at other haunts and it makes the show so much more unique. We were passed inside the haunt by several non-RIP guests and, while the crew still makes sure to give everyone some scares, the tour just isn't the same without that little blinking red necklace!
---
Costuming: 9.25
How Did We Get This Score?

Equally as important as the interactivity and immersiveness of the RIP Experience are the costumes you'll be looking at for these extended durations. With each unique area of this haunted steamboat, you'll also find matching outfits for the various workers and crew members, most being aged or distressed to appear fitting with their surroundings.
While we did see some very high-quality masks (one with some really big teeth, and the Captain's full-head mask), USS Nightmare had a clear focus on mastering the realism and believability that only makeup and custom prosthetics could provide. While some characters stuck with slashy wounds and some blood, others would appear as if half their face had been ripped off!
Some of the stand-out looks of the night included the barkeep, Anna, the Captain, and an uncanny clown duplication! Conversely, we thought the vampiress duo appeared rushed and bit less convincing within their RIP scene.
---
Customer Service: 9.74
How Did We Get This Score?

If you haven't been to USS Nightmare in a few years, you'll quickly notice that the roads around Newport leading to Riverboat Row have changed quite a bit. In fact, our GPS even let us down as we made our way across the bridge from Cincinnati. It wanted us to stop on the bridge and jump down to the boat from there. We don't recommend that'
Instead, we headed west (the first turn after the bridge at the roundabout) and then the next right from there. This took us straight to Riverboat Row and, thus, the free, paved parking lots near the haunt. (We drew a map for you' Check out the pics at the bottom of this review)
Once parked, we found portable restrooms and plenty of signage indicating ticket prices, dates & hours, haunt details, and which queue to enter for the type of tickets we had. Friendly USS staff members had us on our way to boarding the boat in no time. After we made it to the Mitchell, a costumed actor (the Bow Watch) helped us out with a scary group photo before directing us to our (much shorter) RIP queue line.
USS Nightmare is ADA-compliant, so getting around this massive steamboat was a breeze. Many of the floors are authentic steel decking and gradual ramps led us up and down to each deck during the walkthrough.
USSN also has a detailed website and an active social media presence. We were able to find all of the info our little black hearts desired within a matter of minutes.
---
Atmosphere: 9.45
How Did We Get This Score?

As soon as we saw the dilapidated dredge docked at the shoreline, complete with a lighted, blow-up skull on the top, we knew things were about to get spooky! Immediately after exiting our car, we could hear screams, the rev of a saw, and ominous sounds with a ghastly rule-giving announcement echoing through the air.
Since the boat really is docked on the water, we had to walk across boarding ramps to get to the deck of the boat. For those that are afraid of water, this may be a daunting task for you. But, then again, you "may" find more run-ins with water inside!
Once on deck, a vicious vampire greeted us. Soon after, two more interactive entertainers had us within their grasp. They explained to us a bit about what was going down on the inside (mad crew members) and they were arguing over one having stolen several peoples' eyeballs.
There were multiple screens near the queue showcasing some of the boat's gruesome past, as well as some history that helped in preparing guests to enter.
---
Special Effects:

9.35
How Did We Get This Score?

The USS Nightmare was once a real dredging vessel, so all of the crew's quarters and once-working mechanisms were all spotted as we made our way through. They've also added a lot of history to the boat, such as pictures of the captain and his daughter and little pieces of readable, museum-like literature. We do wish we had time to read everything, but there's just no way during the live haunt tour.
The USSN team has accomplished the daunting task of adding sound effects that are heard nearly everywhere on this large ship. We heard some very loud sounds, vintage music, circus tracks, sirens, horns, sounds from a bathroom, and other realistic sounds as we traversed the transition ramps from deck to deck. Some sounds alone may be enough to startle jumpy guests; we watched it happen!
Some of the set design is absolutely impeccable. The Captain showed us his new art room where we saw one of his most recent victims that boarded the ship without reason (again, have a reason when he asks!). The gross bathroom may be enough to make you gag, the Mitchell Museum features authentic delights, the doctor's area has a lot of decor and medical contraptions to admire, and the bridge of the boat now has portholes that you can see out of, revealing the waving waters outside. This crew does an outstanding job of embracing the real aspects of the boat while cleverly adding higher-tech areas as well…
Lightning and thunder were added to a particular area that made it known that it was storming outside (later confirmed by some of the crew members). This helped bring the boat's story to life as well as the crash simulator that convulses and moves, making it feel as if the boat is crashing all over again! Another notable effect at USS Nightmare is the unique vortex tunnel. We've yet to see one quite like this one and it's dizzying, to say the least. Be sure to hold on as you walk across!
---
Theme:

9.82
How Did We Get This Score?

No sooner than we stepped into the first room, a chipper Museum Director sprung out and immediately began introducing us to the theme of the ship. In a well-versed, poetic way, mind you. After she explained the characters we would see aboard the ship, and informed us that Anna is in charge of the entire crew, she sent us off with a, 'hurry hurry, go on through, The Captain and Anna's waitin' on you!' with that, into a box we went, where the door was shut and all was silent. That is, until their crash simulator awakened that continued with more of the boat's horrendous history!
Each year that we visit, USS continues to reveal more and more of its theme. This year, there's a new twist in the plot and a few new characters were welcomed additions. Come to find out' the Nightwatchman didn't wreck the boat as everyone originally suspected (for those of you following along throughout the years)
All of the information on how the dredging vessel got its name and the Mitchell Massacre can be found online. However, here's a quick overview:
Along the shore of the Ohio River just south of Cincinnati, docks a dark, dredging vessel. The ship, the William S. Mitchell, is named after its captain and was once used for removing earth and gathering objects from the bottom of the river. Over 45 years of service, the boat has become responsible for over 112 crew member deaths! The ship has been dubbed the 'Death Dredge,' as it has unearthed who-knows-what from the river's bottom.
One fateful day, the boat broke free from its moorings and wreaked havoc for miles down the river… until it finally crashed. The crash and resulting deaths became known as the 'Mitchell Massacre.' To this day, the wreckage of the ship has been preserved and you can see it for yourselves as soon as you pull in!
The gruesome history of what took place on the ship was brought to light: bodies were found tortured, burned, and mangled everywhere. Apparently, Captain Mitchell and his daughter weren't the only ones aboard this ship when it wrecked. After the crash, Anna and her father were both presumed dead, but Anna's body was never recovered…
All of the cast that we talked to knew about each other and told stories on one another (even on different floors)! This was an excellent execution of a theme and storyline, and we can't wait to see how it keeps evolving!
---
Scare Factor:

8.2
How Did We Get This Score?

We caught quite a mixture of scares during our tour of the Mitchell. We will go ahead and warn you again, the RIP Experience is a full-contact tour. The crew members can touch you and separate you from your group, in addition to getting all up in your space (but not as much as with the Captain's Extreme Tour). At one time, they had our group of 2 split apart for over 6 minutes! So you know what that means: we toured portions of the ship alone during that time!
One scare tactic that stuck out to us the most this year was the addition of much darker dialogue (as mentioned in Cast above). Key crew members were constantly threatening to chop us up or kill us in an assortment of ways. Perhaps the liver chunks they tried to feed us were human!?
There are so many nooks and crannies within the boat's natural structure that hiding spots were aplenty. However, a lot of them utilized props and other scenery within their rooms to provide scares from, instead.
Additional fright techniques consisted of mostly startle scares and some run-ins with common phobias. We were targeted with sudden blasts of air, a vibrating floor, sparks, super thick fog (we couldn't see our hands in front of our faces), dark corridors, and intense music. In a few areas, we got an assault on our senses which kept us on our toes. We're not sure how the actors kept from laughing in some of these spots!
When the crew got ahold of us, they tried their best at forcing out our frights. If you're afraid of clowns, watch out, as Anna's will leave you trapped in their maze forever. There was also a new surprise in the Captain's area, but we won't dare tell you what it is.
---
Entertainment & Value:

9.14
How Did We Get This Score?

USS offers an assortment of ticketing options that vary in price depending on the day of the week you visit. General admission tickets for Wed-Sun are priced at $20.00 per person, except on Saturdays where they are $25.00. They also offer Fast Pass, Front of the Line, and Captain's Season Passes. For the RIP Experience, admission is $30.00 Wed-Sun and $35.00 on Saturdays. RIP guests also have the option to upgrade to Fast Passes and Front of the Line access.
We visited on a Sunday night, so the general admission tickets for the RIP Experience were priced at $30.00. Although everyone's tour time will vary and we felt like they truly tried to keep us forever, our tour lasted a staggering 53 minutes! This is the longest we ever remember being inside one attraction. If you go on an off-night, chances are they may not be as busy as they are on Friday and Saturday nights so you may get more interaction then.
At the admission price during our visit, this brings their MPD (minutes/per dollar spent) to a 1.77 which is the highest we've seen this year!
While in the queue area, we noticed multiple screens playing parts of the theme and history of the boat for those waiting in line. There was also a vampire and multiple crew members entertaining the line to help pass the wait.
For those looking for something even more extreme, USS will be hosting their Captain's Extreme Tour on November the 2nd this year. This is an unleashed, up close and in-your-face tour! We have been able to experience this in the past and we will say, you likely won't see anything else like it! Although, the elaborate theme of the ship is usually not followed as closely on these nights.
With such an interactive cast, authentic scenery, and an atmosphere that immerses you right into the dredge's storyline, this haunt's value is hard to beat! Guests can experience 2 decks of frights, 30 or more minutes inside, depending on which ticket package you choose, and they claim that 15% jump ship (chicken out)!
Do you have what it takes to join their crew?
---
How Did We Get These Scores

Promo Images:
Click to Enlarge
---