USS Nightmare – Full Review
USS Nightmare is a Haunted Attraction located in Newport, KY.
101 Riverboat row, Newport, KY 41071View All Details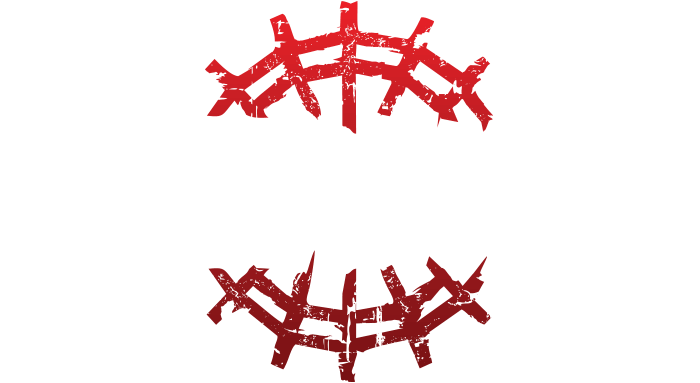 Features:

Free Parking, Food/Concessions, Gift Shop/Souvenirs, Optional Games/Midway, Special Events, "Hi-Tech" Attraction, Original Characters, Covered Outdoor Waiting Line, All-Indoor Attraction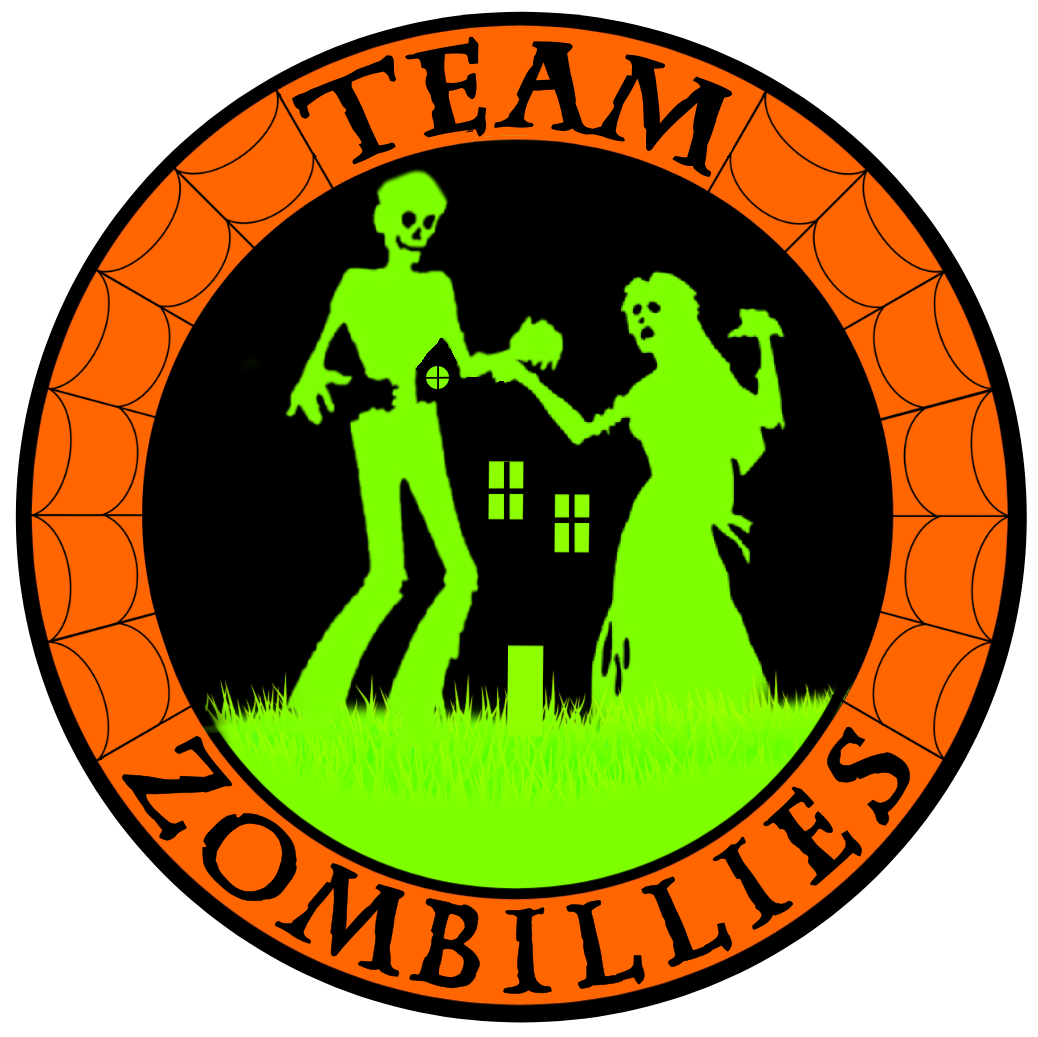 This attraction was reviewed on September 24, 2021 by Team Zombillies.
How Do We Get These Scores?

Final Score:

9.01
How Did We Get This Score?

Summary:
After being unable to set sail last season, the USS Nightmare's vessel is back with a vengeance! But that's not all folks; as one of the only haunted boats in the country, what other reason could you possibly need to board this former river dredging machine and witness the horrors of its troubled past first hand!?
Well, we suppose that's what you're reading this review for, right?
Not only will you be on an actually-floating haunted house, but you'll also navigate the cargo holds, engine rooms, machine shops, crew's quarters, the pilothouse, and the experimental medical chambers as you watch these ornery operators try to build the ultimate super-crew member! The USS Nightmare is also a very actor- and story-driven haunt, which really creates an immersive environment that – SINKS – you into the experience. (See what we did there!?)
This review is based on the RIP tour, which is considerably longer than general admission. It also consists of separate rooms, tasks, and parts of the ship that G.A. guests don't get to see. Just a bit of disclosure there, in case you get the normal pass and don't see some of the stuff we describe here.
---
Cast: 9.31
How Did We Get This Score?

This was by far the most verbally interactive crew we've come across this season, literally! From the very first room, nearly every actor we saw let us know who they were, explained why they were there, and/or threatened to make us part of the crew' forever!
Our official-unofficial tour guide got things started off right by introducing us to a couple of characters that we'd meet later on. She recommended calling the Captain 'Bill,' but Anna later advised that doing so would get us killed! They also warned us to hide anything shiny that we had and to secure all of our personal effects, as some of the crew members would be desperately looking for these types of things later in the walkthrough (which was correct).
This type of interaction continued through the majority of the tour and can be expected from General Admission visitors just as well as RIP ticketholders.
Captain 'Bill' Mitchell and Anna were a great duo. The Captain intimidatingly informed us of how many bones there are in the human body' as well as how they related to his preferred method of killing us. In addition, the Pilot, Nightwatchman, Lady in Red, and the Doctor were all amongst the most believable of our tour. We also encountered some voracious vampires, conniving clowns, and other crewmen along the way. A select few of the fiends we found didn't seem to be firing on all cylinders on the night that we visited. However, they were certainly the exceptions and not the rule.
While some focused on being verbally interactive with us, others got more physical with us by locking us in cages, getting us to eat or drink something, solve puzzles, or (more annoyingly when required on more than one occasion) do jumping jacks, get on the ground and do push-ups, or do the hokey pokey. This latter more physical stuff is what's typically reserved for RIP guests' and we can only assume that it's intended to help get us ready to become the ultimate crewmembers!? We'll have to get back to you on that one…
---
Costuming: 8.86
How Did We Get This Score?

It can sometimes be tough to find a haunt that's able to truly make their characters look like they 'belong' in their scenes, but USS Nightmare is one of those that are able to pull it off pretty well. This may be partially due to the great scene detail (discussed below in 'Special Effects'), but you can't just slap a werewolf in a haunted boat and expect that to float. Well, wait a second, they've got one of those in the wreckage section…
With the exceptions of the clowns (despite the albeit little-known parts of the story that give them reasons to be on the ship), nearly everyone on board was cohesively dressed with the ship's nautical theme. Captain William (oh yes, 'Bill') Mitchell had his finest Class-A naval uniform, Anna in her child-like dress, the deckhands in their utility overalls or other work clothes, and even the vampires (while also a bit random) were sporting cult-like hooded cloaks, plague doctor masks, and even colored contacts.
Speaking of masks, not very many are used at USS Nightmare. When present, they seemed to be of good quality, but it was evident that more focus was put on makeup and prosthetic applications. We saw multiple cases of rotting flesh, wounds, dismembered limbs (and one real one, actually!), and cracked skin effects on a few of the crew. Others, in contrast, seemed a bit less detailed with grease-style makeup, blockier colors, or minimal makeup detailing in general.
While it may go without saying, most of the monsters we found on the ship this year' were well placed within it. The cook was in the kitchen, the Captain ('Bill') was in his personal quarters, Anna was in her toy room, and the crewmen were on the lower levels of the ship. However, if we're being completely thorough, we'd be doing a disservice by not mentioning that a few oddly-placed characters were noticed during our tour. This was particularly true with the devil-winged villain in the finale machine shop area, although we suppose that some of Anna's toys could be free to roam wherever they please.
---
Customer Service: 9.74
How Did We Get This Score?

Pay close attention to your GPS as you get closer to USS Nightmare. This downtown area of Newport has been revamped over the past few years, and there are several turns to make in close succession to one another. It's not overly difficult to get there (we used Google Maps), but it can be tricky to get turned around if you miss a turn somewhere. When you arrive at Riverboat Row, there are several medium-sized parking lots in the nearby vicinity. Most are available free of charge and within a reasonably close walking distance – considering how close they are to the river. You'll need to walk up and down the hill to get to the river and, thus, the haunt.
Once you near the ticket booth, there are several overhead lights to illuminate the area, and multiple signs to give you information about the haunt and which line to enter to get your tickets. Once tickets have been purchased, additional signs are in place to help you enter the correct line before boarding the ship.
There's a long metal ramp with sturdy handrails that assists with said boarding, and a couple of eager photographers are in place to get your group photo taken before getting in the final stretch of the queue line. Here, there is a TV screen, several huge pieces of the ship's equipment to walk around, and a few small game-like machines to interact with while waiting your turn to tour.
Everyone that we spoke with seemed excited to be there, and each was more than able to help us get any questions that we had answered. Touring the ship itself was pretty easy, although it is* a multi-level experience. There are easy-to-climb ramps in the ship's wheel wells that make getting to and from the 2nd floor a mindless task, and while walking on the grating over the Ohio River itself may cause some vertigo for some people, there's plenty of fencing and guards in place. Actually ending up in the river would be an extremely intentional feat. There are some other ramps, rope bridges, and other types of uneven flooring inside the ship, but nothing that we'd consider 'unsafe.'
---
Atmosphere: 9.45
How Did We Get This Score?

As soon as we got out of our car, we could hear the dramatic, creepy music, the sounds of screaming customers and chainsaws, and announcements emanating from the haunted dredge itself. And to top it off – literally – a huge inflatable skull sat atop of the boat to beckon (or warn) those who dared to enter. The boat itself is maintained enough to ensure it stays weather-resistant, but it still has a grungy 'haunted' vibe. There's definitely no mistaking it for one of the prettier steamboats around, such as the Belle of Cincinnati or the River Queen (Fun Fact: also owned by the folks that operate USS Nightmare!).
As we made our way to the ticket booth, we noticed the merch/concessions stand, where plenty of USS swag could be found. Next, the ticket booth was found decorated with informational posters that featured a few of the cast and crew and a photo opp. While waiting in line, you can get a good look at the wreckage and damage done to the rear (left-most) of the vessel. As you may see in some of the pictures inside the ship, the smokestacks are missing and portions of the cabin areas are partially demolished.
Beyond that, the act of boarding the ship itself is perhaps the creepiest part of the outside experience! The skin-crawling music has a way of resonating off of the river, and just walking over the water onto a haunted boat gets us all giddy every single time. Even the ticket takers were in costume (including makeup), and the occasional horn blasts echoing between Ohio and Kentucky kept us ready to get our scare on!
---
Special Effects:

9.01
How Did We Get This Score?

How often is it that you get the chance to walk through a real haunted boat with nautical effects and the real working parts' while it's actually floating on water? Not very often!
USS Nightmare is a very authentic attraction that revealed a lot of death and destruction along the way. Maimed corpses, rotten food, a disturbingly dirty bathroom, and rank kitchen quarters made up only a small piece of this watercraft. There were a few moments where the smells were so bad that we wanted to cover our noses… But that's what happens when bodies decompose, we suppose.
The wickedness starts off in their one-of-a-kind crash simulator. We've ridden many hell-evators that are similar to this apparatus, but this one is different and unique to the ship. From there, we traveled through the foyers, wheel wells, bunkhouse, pilothouse, kitchen, Captain's quarters, and other rooms and areas authentic to this type of vessel. It doesn't get much more realistic than this, folks.
Now the question is, how effective are the effects?
When it comes to sounds, plenty was there to be heard. There was hardly any time when it was quiet during our tour. Appropriately dated tunes, the creaking of the ship, sounds of toys, and a banshee's scream added to the areas we heard them in.
We've said this before, but the scene detail in many areas was immaculate. There were some areas on the lower floor that seemed barer when compared to their counterparts, though. Aside from the real mechanical parts of the ship, some of the effects that stood out to us were the jerking bodies, the large creatures, additional realistic dead bodies, a skull doorway, a wiggling tentacle, a fog-filled laser passage, nautical and experimental specimens, and the naval windows in the pilot's house.
We would like to mention that, on the night of our visit, their effective vortex tunnel was not operational. Regardless, the cast worked with us as we made our way across it, asking us to spin in circles the entire time. Needless to say, we walked out of there very dizzy' yet again!
---
Theme:

9.55
How Did We Get This Score?

USS Nightmare has quite the story built up behind their attraction, and they tell you a lot of it if you so choose to pay attention.
As mentioned above, our official-unofficial tour guide started things off in the very first room of the boat, the museum. From there, we entered the crash simulator (many call it an elevator). As it shook and rattled, it informed us that the William S. Mitchell was designed by the US Army, and its job was to dredge the river's treacherous path. Oftentimes, human bones were discovered in the mud-moving mechanics of the ship. Many believe it was actually a top-secret military vessel.
Barrels filled with unknown substances were transported by the ship. Some say something happened to her when she was built, and that it's always been sinister. One day, the boat broke free from its resting place on the Ohio River, crashing into multiple bridges and killing many crew members along the way. This tragedy is known as the Mitchell Massacre.
When passengers board this ship, they are walking through the living past of the crew and what took place there. We witnessed experiments, arguments about who wrecked the boat, Anna and the Captain, many other crew members, their living quarters, and a gathering of gruesome scenes. Many barrels were on display, and we didn't stick around long to find out what was inside them.
We also came across a small portion of a carnival and clowns. Some may ask, 'But why are there clowns on the boat?' Well, you see, a troupe of clowns boarded the ship one day in hopes of using it to travel from city to city with the Captain. But, when they tried to leave, Anna had fallen in love with them and wouldn't let them. In case you haven't noticed, and as one clown said, 'Anna does no wrong.' (We're sensing a bit of sarcasm there')
The crew members did a great job of revealing and conveying this storyline throughout the ship. It seems that their overall goal was to build super-duper crew members; ones that don't need to eat, sleep or drink. I mean, how handy would that be' right!? In the future, we hope we get to see more of these uber-goons in the works! Maybe one day, one will be waiting for us before we disembark.
---
Scare Factor:

8.11
How Did We Get This Score?

During our RIP tour, the cast members split us up multiple times throughout. So just when you think you are safe because you take your friends with you' think again! There were definitely times where, if one of us hadn't waited for the other, we would have traversed most of the ship alone.
We quickly discovered that the crew members were familiar with every crevice and place to hide. On the first floor, they were hidden well and hard to spot prior to revealing themselves. They also had several 'pets' that they tried to feed us to. One resulted in a sudden drop on the very floor we were standing on! Several devious distractions succeeded at catching us both off-guard – especially with the Captain and Anna.
Overall, the boat itself is creepy both inside and out. Eerie sounds spilled into some areas which added a bit of suspense. Loud noises and actions such as vibrating grating, a violently shaking body, and a horn also caught us off-guard. We've even seen many of these things numerous times and they still get us! At one point, a pipe suddenly burst causing both of us to step back.
Our group was small, only consisting of two, but we feel that they mostly targeted us evenly. In addition to the scares already mentioned, visitors can expect to face some common fears, demanding dialogue, multiple weapon encounters, giant creatures, disorientation, and sudden sparks. And oh yea' don't trust the fog' Ever!
As we neared the finale of the attraction we were ready for an attack. A chainsaw-wielding brute and another with a weapon pounced at us! But, this was quickly interrupted by a female informing us it was time to do the hokey pokey. No, really' we had to do the hokey pokey. Although this did serve as a slight distraction for an animatronic in the area, once we were done, the monsters proceeded to follow us out, waving their weapons in the air. This was a strange ending to the show, to say the least' and we aren't sure how many others will experience this or if it was solely because of the RIP tour, but we felt it was at least noteworthy as part of our experience.
---
Entertainment & Value:

8.82
How Did We Get This Score?

Boarding passengers may choose from a variety of ticketing options that change depending on what day you visit. Saturday general admission tickets are $25.00 and cheaper on other days. They also offer Fast Pass, Front of the Line, and Captain's Season passes. As mentioned above, this review is based on the RIP Fast Pass Experience that we endured on a Friday night and, as of this writing, those tickets are $49.00 each.
What is the RIP Experience? According to their site, it is, '…an intensely immersive experience with a more interactive and extended tour of the ship with access to additional areas and the potential for complete separation from the civilized world!' We can vouch for this! It only costs about $10 more than the normal Fast Pass so why not try it? You also get a shiny necklace!
This year, our total tour time on the ship was 45 minutes. This brings the MPD to 0.92 with the RIP Fast Pass tickets, which is just a bit below the benchmark of 1.0 that we tend to look for. But, when considering the Fast Pass option, this is the way to go' especially for busy nights! Although we don't think our tour was quite as action-packed as it has been in the past, if you've never taken this tour, there are some interesting obstacles and puzzles you'll get to partake in. Keep in mind, you will likely be touched.
USS Nightmare offers some haunt add-ons on their website such as shirts, hoodies, and photos when purchasing tickets online… which is also recommended. They also offer a Lights-on Matinee tour, the Captain's Extreme Tour on November 5th and 6th, and group discounts as well.
Although our wait was short, the only thing we really noticed to help pass the time was the surrounding atmosphere of the ship, a few costumed employees near the entrances, and an occasional crew member. There's also some sounds to take in and a screen in the waiting area on the lower deck.
This dredging vessel is as real as it gets, folks! It's a haunted boat sitting afloat on the Ohio river, just waiting for helpless souls to invade. The crew members are quick on their feet so keep watch at all times. We were informed that since next year is their 25th Anniversary, they will be making some big changes, so we can't wait to see what they pull out of the water next!
As you traverse the ship and look down at times with nothing but metal grating between you and the running river below you, remember, 'No one floats in the Ohio!'
---
How Did We Get These Scores

Promo Images:
Click to Enlarge
---
Join ourspookyadventures!
We visit Halloween haunted attractions year-round! Follow us for haunted house walkthrough videos, behind the scenes footage, and more!