Wells Township Haunted House – Full Review
Wells Township Haunted House is a Haunted Attraction located in Brilliant, OH.
101 Market Street, Brilliant, OH 43913View All Details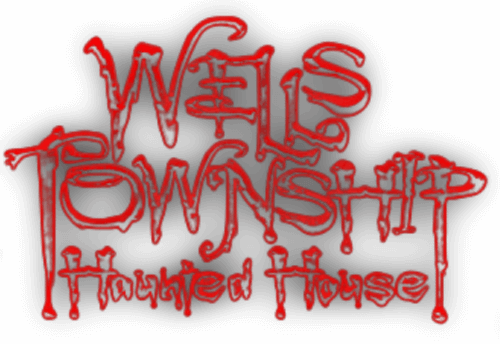 Features:

Free Parking, Restrooms/Porta Potties On-Site, Food/Concessions, Gift Shop/Souvenirs, "Old-School" (Low Tech), "Hi-Tech" Attraction, "Extreme" Attraction, You may be touched, Original Characters, Uncovered Outdoor Waiting Line, All-Indoor Attraction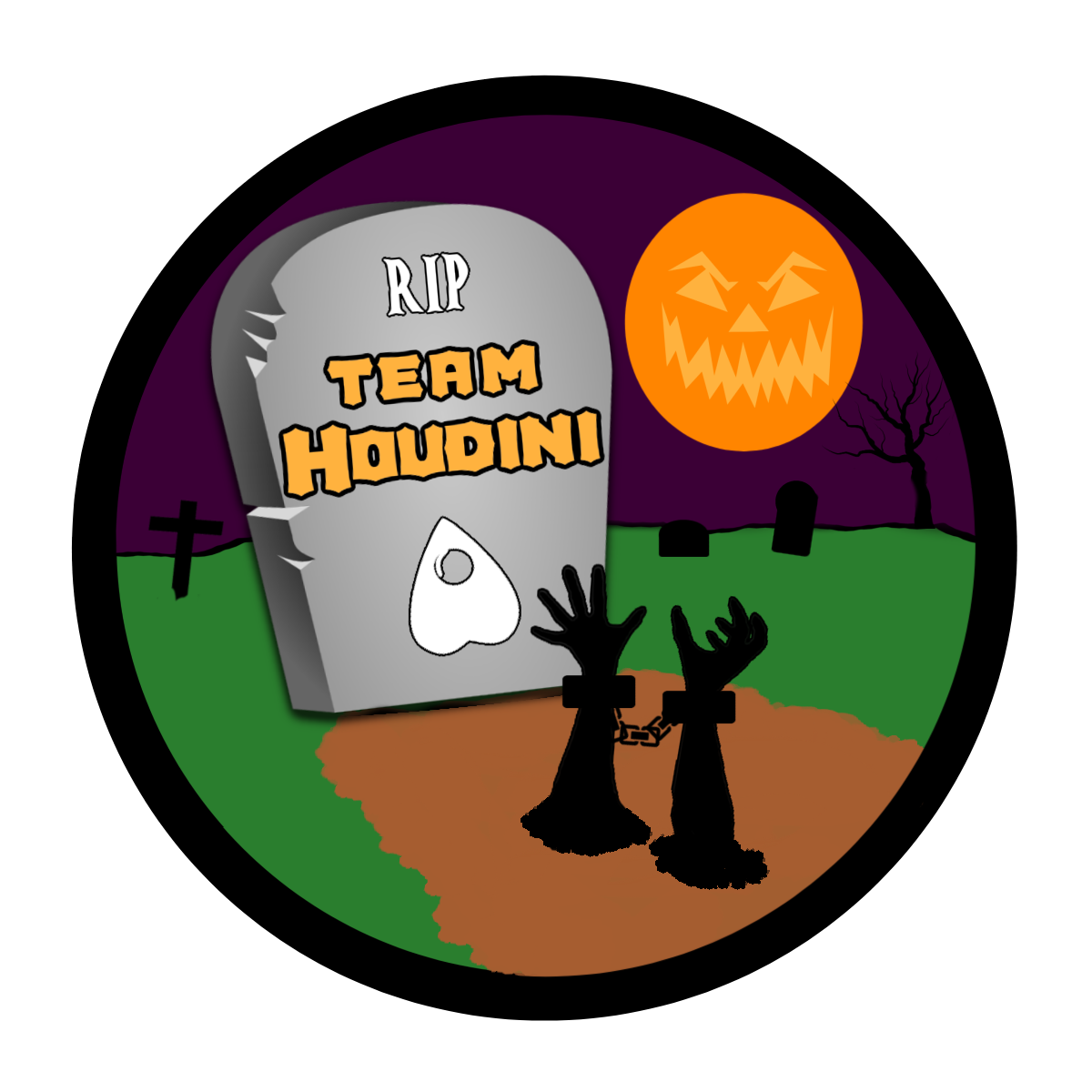 This attraction was reviewed on October 17, 2020 by Team Houdini.
How Do We Get These Scores?

Final Score:

8.57
How Did We Get This Score?

Summary:
(Cheesy TV show host voice.) Do you like video games? Do you like game shows? Do you like Christmas? (Voice becomes deeper and more serious.) Do you like clowns, monks, psychos, chainsaws, terror, and lunacy? (Cheesy voice returns.) If so, come on down to Wells Township Haunted House!
Yes, boys and girls, Wells Township is a frantic haunted attraction with some of the most random and unexpected scenes put together in one place. Leaning on more of the extreme haunt side, pushing the PG-13 to a light R rating. It has a lot of originality. You never know what you will find inside the house as each season they tear it down to remake something new and weirder. I would consider this the best house for those who suffer from ADHD, Attention Deficit Haunt Disorder. So come on down to Wells Township to see some random shiii'..stuff.
---
Cast: 8.57
How Did We Get This Score?

We did meet some intense, comical, and politically incorrect characters outside, at least we think they were in character, who knows, they could be that crazy. The first guy we met in normal clothes had a Wells Twp hat and offered us head'. Before I could process that statement a severed head was flying at my face. It immediately retracted before hitting me, but not before I flinched and gave everyone a good laugh. Another gentleman was decked out in black; black shirt, black pants, black trench coat, black cowboy hat, black eye makeup, and a sweet beard and was standing near the entrance. We asked for a picture and he obliged as I pulled my camera out he pulled his revolver out and held it to my head. This is going to be an interesting time. We had some good interaction with these gents outside and a few laughs. Aunt B was also around. She is quite the looker in her nightgown and extravagant makeup. This crossdressing Aunty is looking for guys to get to first base with. As I am married I had to restrain myself from that pleasure.
Unlike most haunts, WTHH provides a guided tour. This was common way back in the day when haunts were in their infancy and run by the local Jaycees in the '70s. Just to be clear, that was way before my time. I can't think of any haunt I have been to that provides this service. Our guide, Beaver, was fairly quiet, off-putting, sarcastic, and offered some quips (albeit dry) along the way. He set the pace of the haunt and had a drill Sargent feel as we moved between scenes. Inside the first area, we were instructed to sit and listen. As we watched the show, two girls silently paced back and forth, getting closer to us, making us feel awkward as we were anticipating what would happen.
WTHH follows a certain formula, for pretty much each room you enter, you will watch a play or act, then the sudden scare happens, and then it's time to rush to the next scene. As we proceeded between scenes a guy rubbed my head and played with my hair. This was not the only time I was touched this evening. We were rushed past some cookie clowns before entering the next show. We then met a young lady in black holding a headless doll. As the lights flickered on and off she would appear and disappear around the room. Suddenly a second actor appeared when the lights came on screaming in my face. Before I could tell what was going on I was being pushed out of the room. Six macabre monks stood very still, were they real or just dummies? Their chants rang out 'dark angel dark angel lend me thy light' repeatedly growing louder and louder as another actress appeared behind them. She was the angel. She looked evil and possessed. When they stopped chanting she started. It appeared she was lip-syncing with the track playing but did a good job. Then boom the lights changed and we had mad monks all over us. This room gave me chills, I found this the most unnerving, personally. Cue Beaver to get us out to the next stop.
The night continued in the same manner, combining actors that put on mini-plays with in-your-face, intense jump scare actors. We encountered some more comical clowns, a girl being tortured (which provided two cool illusions), and a game show host, yes a cheesy 60's/70's game show host, with a quick tongue. There was also a demented doctor, pleading patients, a sarcastic wailing wall, jolly old St. Nick, a group of miners played by minors, plenty of chainsaws, and other crazy characters. There were about 30 actors in all. They provided good performances but sometimes a tad overacted.
---
Costuming: 8.17
How Did We Get This Score?

Costumes were above average Halloween costumes. Nothing stood out as incredible or completely original and in the same breath nothing stood out as underdressed either. Our guide was dressed in black with a leather coat and skeleton-style makeup. He looked like he belonged to the Swedish metal band Ghost. The angel wore all white and had satanic symbols carved in her head. The monks wore dark hooded robes. Clowns had on clown costumes, the gameshow host had on an oversized suit, the doctor had on a traditional white coat with some stains, and miners had on hard hats and normal work gear.
Everything matched the plays accordingly. Due to the dark nature of the rooms and the rush and frantic nature of the attraction, it was difficult sometimes to get a good look at costumes.
---
Customer Service: 9.15
How Did We Get This Score?

WTHH is easy to find with GPS. It is located in a 170-year-old building down a long road. Be careful on this road as customers just walk all over the place, and they don't move as we encountered a family just walking straight at our car as we drove down and they wouldn't move, I had to go around them. There are a few small parking lots and street parking, but nothing is actually marked. We had to park down one of the darkest roads around. We walked a few blocks to the haunt. Now I see why people are walking in the street. Be careful!
The ticket booth is marked on-site and they also have a souvenir shop but no shot glasses though. Everyone we spoke with was extremely nice for an extreme haunt. For the most part, the haunt seemed safe. I mean a guy did stick a very real looking revolver to my head before we entered. Considering this is in Ohio, there is a good chance it was real.
Inside, we found the usual dark and, tight areas that come with the territory. There is touching and pushing so I guess it would be possible to fall. Our tour guide did a good job of telling us to watch our step in certain areas. WTHH has an excellent website and is active on social media.
Regarding COVID, WTHH does have some COVID strategies in place. Hand sanitizer, videos about wearing masks, and additional cleaning. I know in Ohio masks are not a popular accessory and as we looked around we did not see too many (if any to be honest) people wearing masks. We did keep ours on and felt comfortable going through. There are some high touch areas such as claustrophobic tunnels and noodle areas. I imagine they are part of the additional cleaning. I could not find any COVID policies on their website. We felt fairly comfortable going through the haunt with the measures mentioned in place.
---
Atmosphere: 8.1
How Did We Get This Score?

Wells has a more adult party vibe. Especially with the band dropping F-bombs on stage. Live bands play on a small stage near the gift shop. The music is blaring and lights dance around the performers. Fire barrels are lit for warmth. Speaking of fire, large pyrotechnics go off above the stage quite frequently shooting fireballs into the night sky. A projector throws videos and messages on the side of the building for more additional entertainment.
Overall, it had more of a rave feel than a haunting vibe. There are even glow sticks to buy in the gift shop. However, there is a fun, pumped up atmosphere exuding from the fire, crowd, music, and queue actors.
---
Special Effects:

8.47
How Did We Get This Score?

The effects in the house make it feel quite alive. There are a ton of pieces moving in here, literally. I wouldn't consider WTHH a cinematic detail-heavy haunt. While the appearance of some rooms may be crude it's more of what they hold in them. The main focus is on the act or the mechanics of the room above the aesthetics. Substance over flash. It provides a whole different feel than other haunts. A mix of the old-school, low-tech, and high-tech. In fact, on their site, they have that they are an old-school show which we do agree but how many old-school haunts have moving rooms?
Some rooms were just basic black rooms, some had color and black lights. Lighting was effectively used. Even changing as the scenes progressed. We would have liked to have seen a little more detail in certain areas. We enjoyed the main room with the large 'housekeeper.' The monk area hit me hard; the sound design of the chants, the tone of the voices, and the color-changing lights were perfect. We also found the Mario room and gameshow room to be the most unique sets we have discovered.
The sound design was excellent. A wide variety of sounds matched each room. The game show had its song and effect, the Mario room sounded like a classic 8-bit game. The quality was excellent even when the acts went into crazy mode and all hell breaks loose. The music blasts but does not lose quality or clarity.
Even with the lack of detailed sets, we found that the layout and movement really pull you into the house. It feels mysterious, dirty, and not right. Like something you might find on the dark web. Only one portion took me out of it for a moment. As we were coming through a tight area there was an opening where we could see other guests ahead of us. Other than that, it was very enthralling.
---
Theme:

N/A
How Did We Get This Score?

I am convinced that their creative process goes like this; everyone writes down 100 random words, the words are hung on a wall, staff members throw darts at the wall, whatever words they hit are to become the theme for each room, and then they figure out how to bring it to life.
When asked about why you would put a video game in a haunt, the owner, Sean, said, cause we can. That pretty much sums it up.
---
Scare Factor:

8.07
How Did We Get This Score?

There is no denying WTHH is intense. The scares are in-your-face which is the most we have seen this season, and the social distance does not apply here. As I stated earlier, once you realize the formula, each area is the same, so we did feel the scares were telegraphed. There are scares between scenes too, these are more unexpected; like the neck traction I received in the tube area, the living wall, lots of air blasters, and maybe some splashes of water.
The scare was a mix of stares, screams, lunges, touches, and viewing of the scenes. Some actors offered some interaction where others were strictly for show. We found a good mix of scares overall.
WTHH is the only attraction out of the fifteen haunts we went to this season that offers multiple endings. We were lucky enough to experience both. We liked one more than the other. They are two extremely different events but with a similar classic finish.
---
Entertainment & Value:

9.13
How Did We Get This Score?

Admission is $14, online timed tickets are $20, and VIP is $25. It took us approximately 21 minutes to complete our odd journey. This places WTHH at 1.5 minutes per dollar which is an above-average value! Also included in your admission is the Zombie Tag. Each person receives an armband. Once a zombie gets in your proximity your armband goes red. If this happens three times before you reach the end then you become infected. Once you are infected you can try to turn your fellow group members. It can take five minutes or less to play. We found it enjoyable even though two of the three of us were turned.
WTHH packs a lot of mechanics into a 170-year-old building, giving it a dark and disturbing persona. Extreme acting (in a good way), vicious scares, and comedic moments provide some of the most illogical and unique experiences seen in a haunted attraction. Let's face it, how many times have we seen a 'haunted house set?" How many times have you been in a torturous gameshow??? Exactly! Wells Township Haunted House is not your father's haunt.
---
How Did We Get These Scores

Promo Images:
Click to Enlarge
---
Guest ReviewsGuest Average: 7.88 out of 10
Kara Werner – 10/10 – October 17, 2020This is one of the best haunted houses I've been too I go alot and it always gets better. The actors …show more do a good job keeping the entertainment great. The zombie mazes are fun it's just overall a great experience
Yvonne Ewing – 10/10 – October 19, 2019every year my friends and I go on a hunt for the best scare. We came a crossed This attraction and …show more booked the VIP tour. I have been doing this hunt for 5 years now and we have been all over the place, this is a top 3 for me!!! After the Staff removed two intoxicated individuals we had a great time. The first two rooms where ruined due to the two that were removed but was not a disappointment going forward. The Actors were great and the scenes where top notch. for a group that is hard to scare we got our fill of heart pounding moments! we will definitely be back next year!
Sam Welder – 10/10 – March 15, 2019Always the best when we visit. The lights out is so terrifying. I was chased in the yard by a nun. …show more The adrenaline this place gives me makes me come back year after year. Can't wait to see what this fall has in store.
---
Past Awards
---
2022 Awards
Most Creative Set - Fright Box (Given by: Team Houdini)
Highest Rated Haunt (Given by: Team Houdini)
Highest Rated Entertainment & Value (Given by: Team Houdini)
Goo - Taylor Norman (Given by: Team Houdini)
---
2020 Awards
Most Unique Scene - Donkey Kong (Given by: Team Houdini)
Most Original Character - Gameshow Host (Given by: Team Houdini)
Best Entertainment and Value (Given by: Team Houdini)
---
2017 Awards
Scariest Haunt in Ohio (Given by: Team Mysterious Misery)
---