Wells Township Haunted House – Full Review
Wells Township Haunted House is a Haunted Attraction located in Brilliant, OH.
101 Market Street, Brilliant, OH 43913View All Details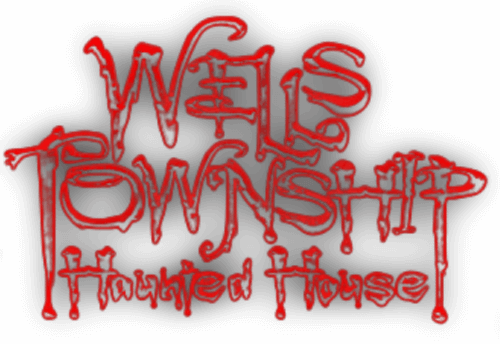 Features:

Free Parking, Restrooms/Porta Potties On-Site, Food/Concessions, Gift Shop/Souvenirs, "Old-School" (Low Tech), "Hi-Tech" Attraction, "Extreme" Attraction, You may be touched, Original Characters, Uncovered Outdoor Waiting Line, All-Indoor Attraction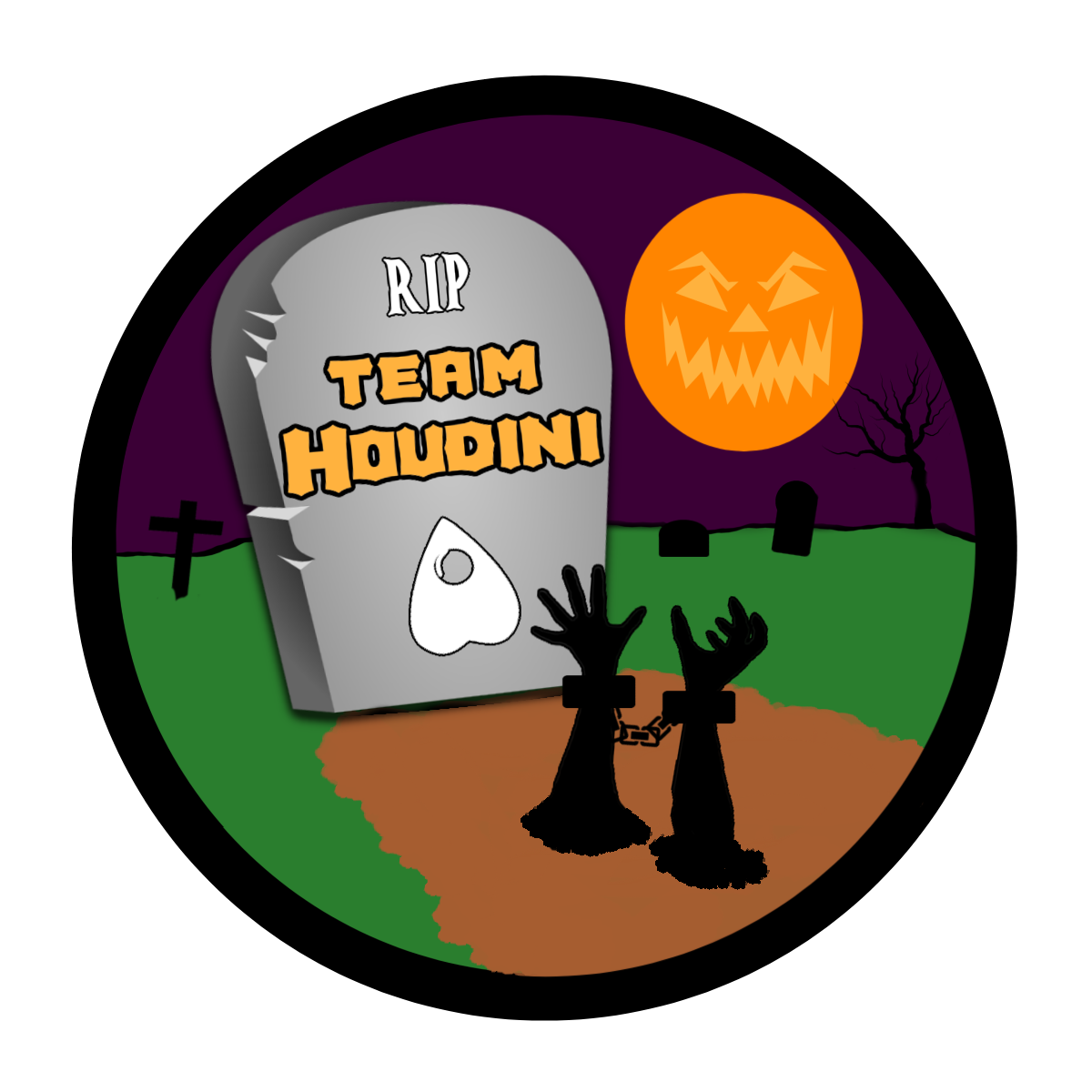 This attraction was reviewed on October 16, 2021 by Team Houdini.
How Do We Get These Scores?

Final Score:

8.69
How Did We Get This Score?

Summary:
Wells Township Haunted House is back with its semi-extreme haunt status with an in-your-face, intense, you may/will be touched persona that we have come to love. It offers a tornado of scenes that will make you scream in terror. This year has an abundance of fresh new scenes, more details, and new characters to fall in love with. More details and more unique tricks in the house will make you think that the place is alive, and maybe it is.
---
Cast: 8.79
How Did We Get This Score?

Every actor was well committed to their character. The first one we encountered was Goo. She acted as our guide throughout the haunt. Wells still uses the OG set up of haunted houses past, where a tour guide takes you through each haunt scene. Except at Wells, they turn it up to 11 as you don't just watch the scene; you become part of it, and then it's run your ass off to the next scene. She pushed us, quite literally, through the house and brought a lot of high energy and entertainment to the haunt, always keeping us on our toes. She had a bubbly, comical, and slightly crazy persona that was a bit Harley Quinn-ish but less annoying. She made the experience more enjoyable. She was also a professional balloon animal maker extraordinaire that did double duty charming the crowd. She did a great job interacting with us using her quick wit, keeping us entertained between scenes, although that was minuscule, flashing us' with her flashlight, and giving us new, more fantastic names. Ray became Derrick, I became PJ, and D became Q. She provided the most interaction in this realm.
The households have a lot of unique personalities in their grasp, with no two actors the same. We encountered a silent demon with a checkered present, a great showman, a lion, a colossal clown, a carny, a monk, the muffin man, an old cowboy, a photographer, an exorcist, a cult member, and many undead individuals in these animated walls.
Most actors provide a slight performance before all hell breaks loose on the audience. Everyone did such a great job that I would love to talk about them all, but with 45 cast members, that would be a long review, and then no one would need to go to the show; now that's no fun. We enjoyed the ring leader. He was a stand-out last season as the game show host. Again he provides an over-the-top performance as the showman. His lines were performed well with a Beetlejuice grit to his voice, stating, 'ignore the lion; he's hungry, but he will eat soon.' The executioner asked us, 'who's ready for a good time.' A girl we encountered in the tunnel near the end had a creepy and raspy voice, asked about our shirts, we explained who we were, and she said, 'I love you' enough to bury you alive.' We were asked by another demon to 'stay awhile.'
Not all actors had scripts, yet they still played their roles great. The lion was quiet but kept petting us, the tall clown growled and sniffed us, creatures in the fog below us grabbed our feet, a giant and creepy stuffed animal patted our heads. Several monsters were screaming at us after we took the slide, and a serial killer caressed D's, I mean Q's face.
The cast was incredible again this season.
---
Costuming: 8.26
How Did We Get This Score?

Costuming is challenging to see at WTHH. Some areas are pretty dark, and some characters appear and disappear so quickly it almost feels like if you blink, you will miss it. Goo, our guide, adorned a colorful tutu with a poke-a-dot top and crazy multi-colored makeup that popped under the black light areas. It looked a little messy and sloppy, but it felt perfect for her character.
Other standouts included a character that had an interesting costume that camouflaged in well with the surroundings. The showman was wearing a flashy ruby red tuxedo with some diamond-looking Nick Cannon shoes while the clown had on a full clown costume with clown makeup (I'm not sure where you find an outfit for someone that tall). There were also a few characters in hooded costumes. The creepy stuffed bunny with a deranged face is not your average store-bought costume. The cowboy had on a long duster and classic cowboy attire, and then the man in the dark suit, I believe, and what appeared to be a piece of cardboard covering his face with a drawing on it provided a simple but terrifying serial killer vibe to his character.
All of the costumes, makeup, and masks we saw looked great and fit the themes. We did not notice anyone in street clothes or any outfit that did not match that area.
---
Customer Service: 9.15
How Did We Get This Score?

WTHH is easy to find using GPS. It is right off the Brilliant Ohio exit; make a right. However, parking is a little more challenging to find. There is a lot, but it fills up fast, and once it does, parking can be found on the street around the area, just not where the orange cones are.
There are dark areas, steps, and a slide, but nothing outside the norm for a haunt. Regarding Covid, they are following local guidelines. All staff we encountered was professional and helpful.
WTHH has a website with all info and is active on social media.
---
Atmosphere: 8.33
How Did We Get This Score?

Wells provides an extreme party vibe. It's just as loud and energetic outside as it is inside. Live bands usually play metal music nightly, and although this is not my cup of tea, on the night of our visit, it was a Black Sabbath cover band that I enjoyed. They sounded great.
Lasers bounced off the stage and other great lighting, pyrotechnics shot into the sky, videos played from a projection on the side of the building, and actors were making their way through the crowds to scare and entertain. It was a great show that matched the intensity of the haunt and increased the audience's adrenaline before throwing them into this grindhouse-style haunt.
---
Special Effects:

8.78
How Did We Get This Score?

As mentioned, the house itself is a special effect. It feels alive with moving floors, trap doors, moving walls, and more. It reminded me of a Scooby-Doo house mixed with the grunginess of a saw.
Sound was used for enhancing dialogue as well as music. The soul of the house uses a booming voice to provide a history of the house. In the clown area, the voice of the clown is produced from a recording. The music is loud and intense inside the haunt, but it does not seem to travel outside the areas. I did not notice any distracting bleed-through of sound. Each room offers a different sound style, and if you listen closely, the urgency changes as the scenes progress to the scare like in a movie. In the clown area, it was more carnival-themed music, in the party room, it was a more Daftpunk style, in the sacrifice scene, it started as organ music, and in the poker scene, we heard old-timey Wild West piano music. The sounds gave a unique quality to each area.
Lighting is used in several ways. For example, colored lights are used to enhance areas like in the clown area and swamp, strobe lights are used to disorient and provide the shock portion of the scene as in the possession room, and black lights are used to add additional depth to scenes, going from light to dark as in the checkerboard room.
The household has 21 original scenes, 19 scenes, and two finales, but customers will only get to see one end. Each area seems unique and different in concept and very random. There is no continuity to the story, just a muddled mess of nightmare fuel. We were told there was more attention to detail this season, and we would have to agree; even though the show's movement is so fast-paced, it is nice to know they went the extra mile when they could skate by with less. This season most of the scenes seemed brand new from our memory. We only noticed three themes or areas that were repeated, such as the electrocution area, the slide, the tunnel, and Donkey Kong, which still gets us. Everything else seemed new. We loved the swinging bridges in the swamp with a thick green fog. The church scene showcased a sacrificed girl and felt like an old country church with pews, a pipe organ, and even a hymn board (that took me back to Sunday mass). The circus had a big top tent feel, and the Scooby-Doo wall was very clever. The originality of the sets is random but unique.
The combination of the sets, music, lighting, and design provide a one-of-a-kind haunt experience.
---
Theme:

N/A
How Did We Get This Score?

There is no method to this madness, just a mix of crazy and fun scenes to scare and entertain. It reminds me of my dreams and nightmares where a random dream switches locations and people instantly without making sense.
---
Scare Factor:

8.38
How Did We Get This Score?

Wells is intense, providing some light touching and in-your-face scares. The fantastic sets combined with actors and staging help create a magic trick-like moment where characters disappear and reappear in different places, usually in our faces. It is executed well, and no other haunts do anything like it. The only issue is that it gets a little repetitive as you get the idea after a few scenes. When scene lights go out, a person is in your face. However, this year they did a better job of mixing up some scares, so things did not always follow that formula, and a few scenes had a fake-out or a double scare that we were not expecting.
We would like to see a little more creativity in these scares. *Spoiler* In the Jack in the Box scene, we were all expecting someone to come out of the box and he did, now if it opened and he wasn't in there and came out from behind or beside us, that would have been more unsuspecting. Nevertheless, it works well. We found the sacrifice scene executed well with the unelected placement of the scare actor, as well as the movement of characters in the bedroom possession scene and execution of the scare in the muffin man room.
We also enjoyed some of the other scares from dialogue and direct interaction with the characters themselves.
As mentioned, there were two finales, we did enjoy one more than the other, but both were good. So, which one will you experience?
---
Entertainment & Value:

9.13
How Did We Get This Score?

Wells Township Haunted House is open in October Fridays and Saturdays from 7-11. They are also open on November 5th and 6th for a special "lights out" tour. They also offer lights-out tours, lights-on tours, and other events that are a blast.
General admission is $14, timed tickets are $20, and VIP is $25. It took us roughly 20 minutes to fly through this insane haunt which puts the minutes per dollar at 1.43, which is better than this year's average, thus far of 1.32 (for our team). This is also the lowest-priced haunt of the season based on the general admission price.
Also included in your admission are the live musical entertainment and the zombie tag arena. They also have concessions and a gift shop.
Wells Township Haunted House has so much to offer; an amusing atmosphere, creative scenes, an old-school approach to scares mixed with new tech, great actors, and a mix of scenes that will help cure anyone of ADHD: Attention Deficit Haunt Disorder.
---
How Did We Get These Scores

Promo Images:
Click to Enlarge
---
Guest ReviewsGuest Average: 7.88 out of 10
Kara Werner – 10/10 – October 17, 2020This is one of the best haunted houses I've been too I go alot and it always gets better. The actors …show more do a good job keeping the entertainment great. The zombie mazes are fun it's just overall a great experience
Yvonne Ewing – 10/10 – October 19, 2019every year my friends and I go on a hunt for the best scare. We came a crossed This attraction and …show more booked the VIP tour. I have been doing this hunt for 5 years now and we have been all over the place, this is a top 3 for me!!! After the Staff removed two intoxicated individuals we had a great time. The first two rooms where ruined due to the two that were removed but was not a disappointment going forward. The Actors were great and the scenes where top notch. for a group that is hard to scare we got our fill of heart pounding moments! we will definitely be back next year!
Sam Welder – 10/10 – March 15, 2019Always the best when we visit. The lights out is so terrifying. I was chased in the yard by a nun. …show more The adrenaline this place gives me makes me come back year after year. Can't wait to see what this fall has in store.
---
Past Awards
---
2022 Awards
Most Creative Set - Fright Box (Given by: Team Houdini)
Highest Rated Haunt (Given by: Team Houdini)
Highest Rated Entertainment & Value (Given by: Team Houdini)
Goo - Taylor Norman (Given by: Team Houdini)
---
2020 Awards
Most Unique Scene - Donkey Kong (Given by: Team Houdini)
Most Original Character - Gameshow Host (Given by: Team Houdini)
Best Entertainment and Value (Given by: Team Houdini)
---
2017 Awards
Scariest Haunt in Ohio (Given by: Team Mysterious Misery)
---