Wicked World ScareGrounds – Full Review
Wicked World ScareGrounds is a Haunted Attraction located in Nicholasville, KY.
5817 Tates Creek Road, Nicholasville, KY 40356View All Details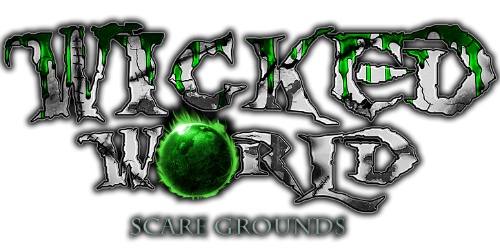 Features:

Free Parking, Restrooms/Porta Potties On-Site, Food/Concessions, Gift Shop/Souvenirs, Optional Games/Midway, Special Events, You will NOT be touched, Original Characters, Indoor/Outdoor Waiting Line, Indoor/Outdoor Attraction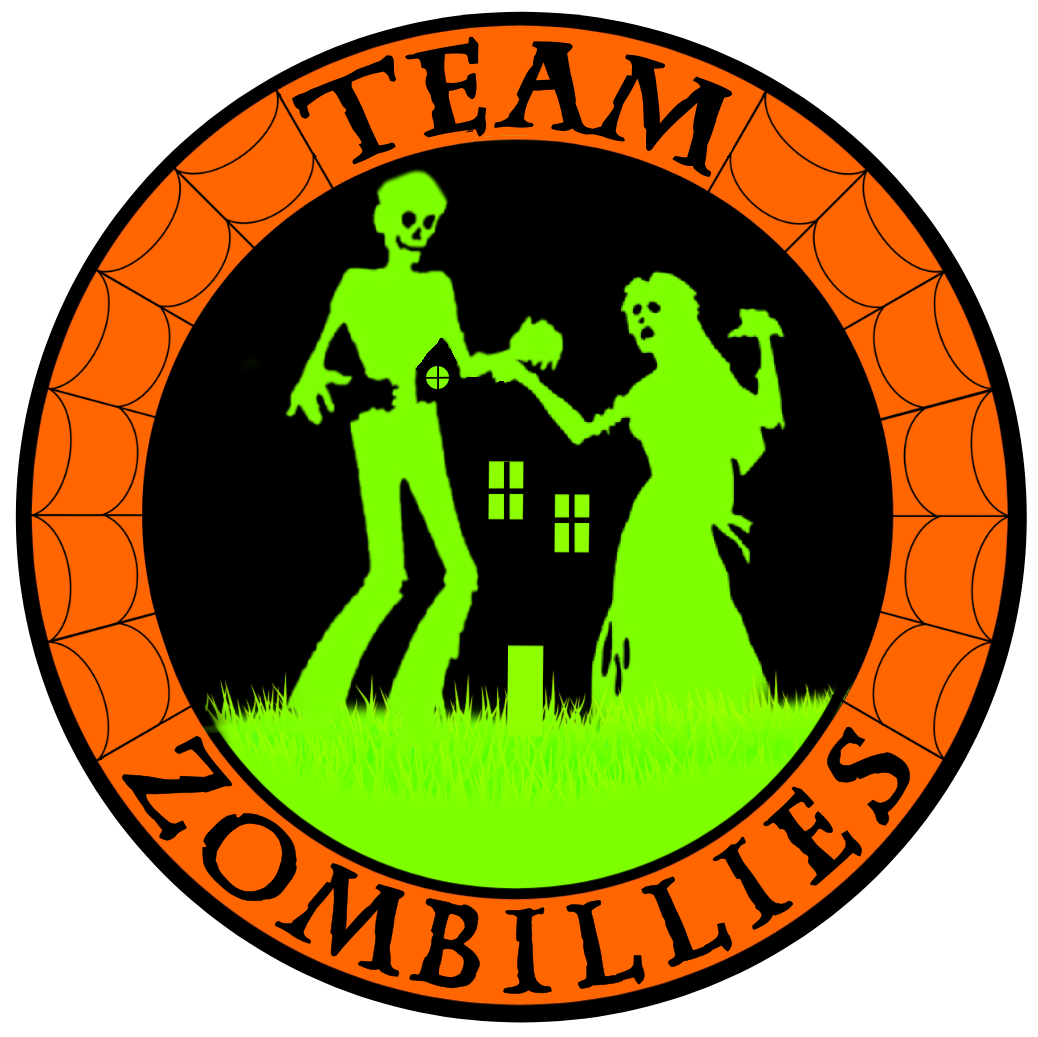 This attraction was reviewed on October 27, 2017 by Team Zombillies.
How Do We Get These Scores?

Final Score:

8.73
How Did We Get This Score?

Summary:
Wicked World Scare Grounds (WWSG) is back for their 8th season at their current location. New this year is the return of the original 'Nightmare Haunted House,' which is their flagship attraction and how it all started for this wickedly-talented group of haunters. Nightmare is also replacing the 'Mercy Hospital' haunt that fans have come to love over the past several years, while Darkwood Carnival and Quarantine are the other two attractions that Wicked World continues to offer. All 3 have unique backstories and dedicated actors that will be working hard to immerse you into their own 'wicked worlds' of frights this Halloween haunt season!
This year, we toured the Darkwood Carnival first, followed by Nightmare and then Quarantine. Tickets to each can be purchased separately or together as part of a combo package. In case you decide to not visit all 3 in the same night, we'll break each of them down individually so you can discover which one(s) are the best fit for you…
Carnival: 8.33
Nightmare: 9.11
Quarantine: 8.76
---
Cast: 8.58
How Did We Get This Score?

The Carnival was a bit shy on actors during our visit this year. But, despite a few lengthy stretches where no actors were present, the ones we DID see were highly interactive and energetic. As the name implies, you can expect to find a mix of clowns and freaks along the way with emphasis on the former of the two. BoBo followed us around for a while, persistently asking if we would play with him. Though, his idea of 'playing' involved turning us into candy – which meant stringing us up through the trees, gutting us with his machete and eating our insides, so we cordially declined. The schizophrenic carnival barker was one of the most believable and interactive characters on the trail, randomly switching personalities from a deranged freakshow leader to an innocent-sounding 'mother' figure to the creations that he' she' 'it' had created. Other notable characters, including Wiggles and Giggles, were very happy to see us and also delivered outstanding performances for us.
Even with the drastic switch from 'Mercy Hospital' to 'Nightmare' this year, we were impressed to see how Wicked World was able to incorporate many of their existing characters into the new haunt and theme. 'Sara' is the newest iconic character and, if you get a chance to meet her, you'd better hope you're on her good side. If she bends over backwards and starts chasing you upside down in pure demonic fashion, it's time to run! 'Dr. Drizz,' 'Carnage' and 'Nurse Lilly Ann Patterson' have returned with their fiendish friends 'Tinker,' who runs the local toy shop, and an especially-evil-sounding butcher in the meat market. Everyone we saw played their own role in Sara's nightmares very believably and ended up being the stand-out performers at Wicked World. It was crazy how well each of them knew their scenes and were able to pop out at us from multiple places. Seeing them more than once (and sometimes in neighboring scenes) made the 'nightmares' theme much apparent' almost as if there was no way to get away from them!
This haunt is essentially a zombie-ridden military facility. As such, the bulk of the characters were' wait for it' zombies! Except for 'Crash' (the accident-prone train engineer), the lady who let us into the facility, one of the hadn't-turned-yet employees and 'General DK' in the maze, dialogue was pretty much limited to snarls, growls and groans from the infected, undead soldiers that lurked within. Despite that, each of them stayed true to their characters and offered some variety in their attacks as we made our way through.
Carnival: 8.39
Nightmare: 9.25
Quarantine: 8.11
---
Costuming: 9.14
How Did We Get This Score?

The characters in the Carnival are primarily clowns. Most were dressed in brightly-colored, baggy clothes with bold makeup designs that actually made them some of the best-looking clowns we've seen this season. Exceptions include the carnies, who wore work coveralls, and the barker, who was wearing a malicious mask, top hat, suit and half of a dress to match his schizophrenic personality.
Wicked World's main haunt (Nightmare) has always seemed to have some of the most realistic costumes we've seen and this statement holds true through the switch to their current theme. These characters represent real people from Sara's town with a 'nightmarish' twist based on their true selves that only she could perceive; that is' until now! That said, most of these costumes are based on the attire you'd expect to see butchers, medical workers, mechanics and toymakers wearing with a nice layer of blood, grunge and overall nastiness added. Amidst the variety of maddening looks, 'Carnage' continues to be one of our favorite stand-outs with his frizzy black hair, fang-filled jowls, sharp claws and piercing stare (thanks to some creepy, colored contacts)!
Quarantine's characters stick to their military base surroundings with a lot of camouflage trooper gear and helmets for their attire. Exceptions include the maintenance workers and such who fell victim to the outbreak while they were on duty. Rotting skin, wounds and blood added some believable touches when used. We did notice a couple of very realistic silicone masks outside in the maze area, one of which made General DK look as if he had a metal jaw!
Carnival: 9.04
Nightmare: 9.5
Quarantine: 8.88
---
Customer Service: 9.25
How Did We Get This Score?

Well-lit WWSG signage greeted us at the road and a parking attendant pointed us in the right direction of where we needed to park. Parking is free and in a large grassy area and, since there was a rain threat on the night of our visit, they kept us up on top of the hill (which was appreciated). When entering the midway area, the ticket booth is in a small building on your right-hand side.
A handful of well-trained queue actors were immediately spotted, sidetracking us from our initial efforts to get in a queue line. Job well done! Be sure to keep an eye on these folks as they are generally rather entertaining and the sliding clown 'Noodles' is known to really mess with people while they are in the porta potties. We've even seen him draw a crowd on multiple occasions!
Finding each attraction was easy for us, but any of the roaming actors or staff members will be happy to answer any questions you may have and point you in the right direction. While the Carnival and Nightmare are pretty noticeable and more up front, Quarantine is kind of hidden past the entrance to the latter, so just look for the green lights on the back of a train caboose and that's where the queue line begins.
Once inside, we did find quite a bit of uneven ground and squishy floors so be sure to watch your step. Other than that, we didn't encounter any unexpected issues with navigating the haunts.
There is a wonderful food vendor that sets up here each year and we make it a point to stop in and get something from them every year. We always get the deep fried oreos and fresh lemonade. They also have other beverages, energy drinks and a variety of food at good prices, so be sure to come hungry!
---
Atmosphere: 9.08
How Did We Get This Score?

Darkwood Carnival's rustic, lighted facade and a portion of a roller coaster can be spotted from the parking area. In addition, the many queue line entertainers flocking through the area let us know we had arrived at Wicked World! Very rarely do we see queue line entertainers as pumped, plentiful and energetic as this crew and they really help set the mood for getting scared.
Carnival music was appropriately playing in the waiting line for Darkwood and dark and macabre music played in the waiting area for Nightmare. We didn't notice anything going on in the queue area of Quarantine, but we also weren't in this area for long and the train caboose facade goes right along with the haunt's theme. The queue area to Sara's house is decorated very well and the noises, knocks and beasts within that are trying to get out may have you questioning your decision to continue standing in line.
---
Special Effects:

7.95
How Did We Get This Score?

WWSG has quite an array of special effects throughout their three attractions.
In Darkwood Carnival, some of the first things you'll see are broken-down carnival rides; though, the clowns swore we could still take a ride on them. You will also find a sideways room, a giant tombstone zombie, a swampy area, a few mechanical surprises, 3D-painted walls and more. It was rather dark in some portions of the trail, but there didn't appear to be anything in these areas that we really needed to see. Music was only heard in a few areas, but it was appropriate for those scenes.
Nightmare offered the most impressive special effects at Wicked World. In that light, it's probably fair to classify this one as a high-end 'old-school' haunt, meaning they provide a lot of realistic and highly-believable scenes without relying on a bunch of fancy animatronics. We're always impressed with the level of detail here and the fact they were able to maintain it while changing so many of the scenes is quite admirable.
The first thing you'll see after the theme introduction video is the exterior of a house that's covered in old wooden siding, which served as a teaser to the scene quality we could expect to see throughout the rest of the haunt. As we made our way through, an elaborate lab had us wanting to stand in the middle of the room and gawk at everything around us while a moving room seemed as if it was floating on water! In the beginning of the house, the sound effects (though appropriate) started out quietly… enough to hear the subtle drone of an air compressor over them. However, the intentional sounds did seem to get louder and more apparent as we progressed through the haunt. At one point, we heard a female laughing at us from different directions, which was quite unnerving to say the least! Twitching bodies (some hanging from hooks), a picture surprise, a swing, a sewer system, a unique coffin door and Sara's writing on the walls were just some of the many effects that we came across while navigating the town. Speaking of town, the variety of scenes you'll see are explained in the theme introduction video (described in 'Theme' below). We've only been to a few haunts in the region that attempt to recreate a town like this; but, with that being said, we were very impressed with the finishing details and creativity used to create the storefronts, alleyways, rooms, workshops and sewers that we saw here' right down to the brick siding, peeling wallpaper, grungy meat freezer, tool-lined workshops and vegetation. This haunt truly did a great job of making us feel like we were passing through the various areas of a town, despite being inside a single building the entire time.
For the third attraction (Quarantine), you will actually start out inside one of the largest effects of the haunt, their custom-built 'train.' After it crashes (wait' you don't know that part yet…), they even go so far as to let you see the front of it protruding through the wall! The rest of the haunt is set up like the inside of a military base, so you can expect to see things that would likely be commonly used at one, such as crates, barrels, signs and hazardous materials. They even throw in some laser lights, shaking doors, a train horn, fog, realistic utility pipes, electrical poppers, an air hammer, animated (CGI) attacks, sirens and more. The overall lighting was dim throughout the haunt, but that made it harder for us to see the zombies coming after us. Disorienting strobes were used, which also made sure our night vision was kept at bay. We particularly enjoyed the sound effects that were heard inside this one, as the 'alarming' announcement warned us that we were running out of time to find our way out.
Carnival: 6.75
Nightmare: 8.81
Quarantine: 8.28
---
Theme:

9.07
How Did We Get This Score?

As we are sure you can tell by the names, each attraction at Wicked World is immensely different from the others and follows its own theme. Two of the storylines were explained to us pretty well before we entered, which prepared us for what we were about to experience.
Darkwood was the only haunt where the theme wasn't introduced to us before entering. However, the facade, overshadowing roller coaster, carnival sign and aptly-themed music outside the entrance should give you a pretty good idea of what you're getting yourself into. Clowns is the name of the game and, with the exceptions of a few carnival workers and the Barker, that's mainly all we ran into here. The characters didn't really enunciate the storyline that's described on Wicked World's website, but it's not really necessary and they did make a few references to each other every now and then. This helped tie the whole haunt together and give some extra meaning to those characters' presence.
The theme introduction for Wicked World's flagship haunt has become a staple among their fans. Being delivered in a theater setting and projected on a large screen in front of the audience, you'd have to be sleeping to miss out on the story of what you're about to experience…
On a side note, our only complaint would be that the theater audio is a bit muffled, which can make some of the finer details of the story a bit difficult to understand. Granted, we may be among the few that truly need these details (so we can tell folks like you what to expect), but having some clearer audio would surely make for a better viewing experience for everyone. Anyway' back to the 'Nightmare' theme…
Long-time fans will be pleased to know that the 'Mercy Hospital' attraction has been replaced by 'Nightmare Haunted House,' the haunt that started it all for Wicked World over 10 years ago! This whole haunt has been changed and you won't be roaming the hall of a hospital any longer. Instead, you will be entering the world of Sara Johnson, perceiving the very same nightmares that she does. But for Sara, these visions are just a little bit TOO real. Amidst the town she resides in, she actually sees the true, inner, hellish nature of the people who live there and the fury they vie to unleash in an inescapable nightmare come to life! Having some of these characters introduced to us beforehand allowed their reputations to preceed them and make for some highly intimidating encounters! We always enjoy a good storyline and this haunt has always been one of the best at executing their theme from year to year.
In Quarantine, you will be boarding a train that's driven by your friendly, neighborhood 'Crash' engineer. Ironically, he's very good at crashing things. Comforting, right? …RIGHT?! En route to Fort Greenwall, our destination was a military base that has gone under quarantine. Why? Well… it's full of nothing but 'zambies.' Needless to say, Crash wrecked steel steed through the side of the building and we were forced to face these undead beings sooner than we expected. The decor throughout the whole base made sense with this theme as did the majority of the characters inside who bit and growled at us with a thirst for blood that wouldn't soon be quenched!
Carnival: 8.15
Nightmare: 9.5
Quarantine: 9.55
---
Scare Factor:

7.79
How Did We Get This Score?

Within the three diverse haunts at Wicked World, there are many different types of frights to be encountered. You never know when something is going to scare you at WW; many of the people in the queue area were even jumping and screaming from the line actors. This was our first time seeing 'Rage' after several years and he was able to get us once or twice with his anvil as well!
Having a low number of cast members may have hindered this category for the Carnival, as we encountered several missed opportunities for scares. However, we still didn't escape unscathed! The trail was rather unpredictable this go around, due in part to the clowns that were randomly hiding throughout. Just when you think they are only hidden near the scenes along the trail, guess again! We also came across a claustrophobic area, disorientation, the dark and creepy woods and sudden loud noises. The carnival barker we came across was especially untrustworthy as he went back and forth between multiple personas, thus keeping us on our toes while we were with him. Last season, we remember nearly running at the trail's finale, but unfortunately, we only encountered a clown this year who'd been put in clown jail that was pleading for us to let them out.
Nightmare was by far the attraction that delivered the most and widest variety of scares to our group during our trip. Just the introduction to the house was suspenseful enough and had us questioning what the nightmares in the video might do to us. There's nothing like the sound of real weapons being scraped along the walls as you're listening to threatening dialogue and unexplainable creatures fill your vision. At one point, one of our group members unexpectedly looked up to see a hideous creature peeking around the corner at her, which made her let out a heartfelt, 'Oh Sh!t.' Then the darn thing ran backwards down the hallway, chattering and clicking as us until it disappeared. Of course, we had no choice but to follow it! Not only that, but it was wielding a large, shiny knife too! During the rest of our tour through Nightmare, we also came across deadpan stares, other intimidating actors and several well-blended hiding spots.
Zombies are coming out of the woodwork! Seriously, it was almost impossible to predict the scares in this attraction. We just never had any way to know when a zombie (real or fake) would show itself or come running out at us. Towards the middle/end of the attraction, a countdown was taking place over the loudspeakers, warning all personnel that they only had 'X' amount of time to get out. As this plays over and over, rapidly counting down, it makes you start to wonder what happens when you run out of time! There were a few suspense buildups in the darker areas and items that moved when we least expected it, including an interesting portrait and some improperly-stored metal barrels.
Carnival: 7
Nightmare: 8.46
Quarantine: 7.92
---
Entertainment & Value:

9
How Did We Get This Score?

Wicked World offers a variety of ticket options to fit just about everyone's pocket or haunt style. If you only want to visit just one of their three attractions, you can do so for $13.00 each. If you want to do two haunts, combo tickets start at $22.00 and, lastly, if you want to do the Triple Threat Combo, tickets are priced at $26.00. Since the Triple Threat was the best deal for all three haunts, that's the option we took and what we'd recommend to everyone else too.
Our group spent 16 minutes inside Darkwood Carnival, another 16-1/2 inside Nightmare (including the theme introduction) and about 11-1/2 minutes in Quarantine. Although group times will vary, especially in Quarantine due to the maze, we spent 44 minutes making our way through all three haunts. At the Triple Threat Combo price, that brings their MPD (minutes of entertainment per dollar spent) to 1.69 which is above the average of 1.5 that we've seen most often. If you do decide to only visit one haunt, each attraction still offers enough entertainment to have a decent value if scored alone as well, but they wouldn't be as high as the combo ticket value.
For those who are strapped for time, speed passes are available for an additional $10.00. Wicked World rolls with a dedicated cast, unique themes and their own characters that you won't see anywhere else. So, if you're looking for a night of fun and fright near the Lexington, Kentucky area, then this is your place and, as we were told, 'we hope you have life insurance because you're gonna need it!'
---
How Did We Get These Scores

Promo Images:
Click to Enlarge
---
Join ourspookyadventures!
We visit Halloween haunted attractions year-round! Follow us for haunted house walkthrough videos, behind the scenes footage, and more!