Wicked World ScareGrounds – Full Review
Wicked World ScareGrounds is a Haunted Attraction located in Nicholasville, KY.
5817 Tates Creek Road, Nicholasville, KY 40356View All Details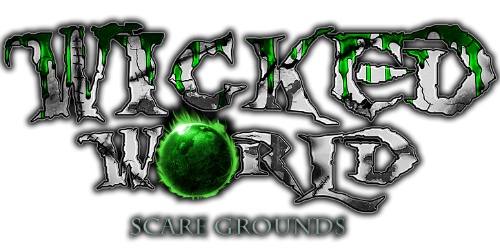 Features:

Free Parking, Restrooms/Porta Potties On-Site, Food/Concessions, Gift Shop/Souvenirs, Optional Games/Midway, Special Events, You will NOT be touched, Original Characters, Indoor/Outdoor Waiting Line, Indoor/Outdoor Attraction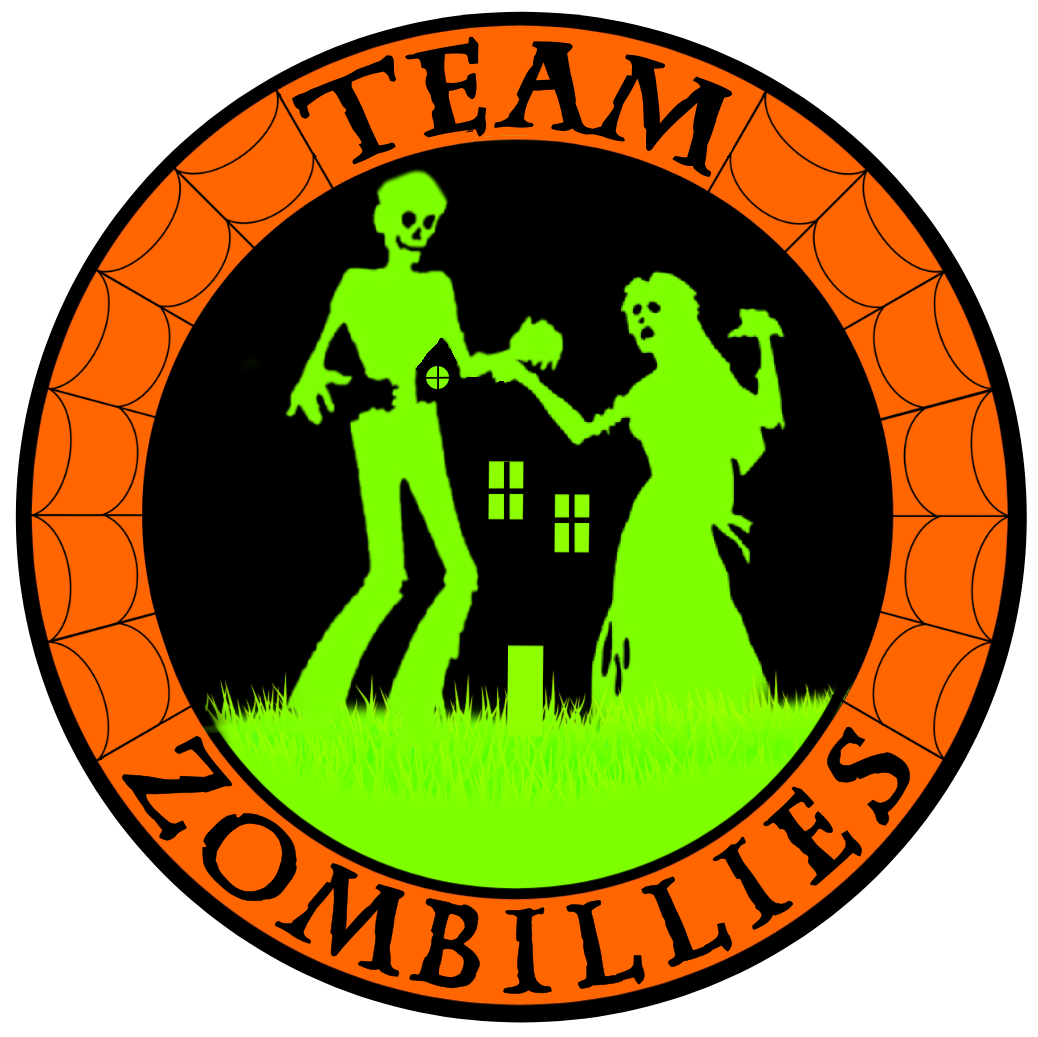 This attraction was reviewed on September 29, 2018 by Team Zombillies.
How Do We Get These Scores?

Final Score:

8.77
How Did We Get This Score?

Summary:
Wicked World Scare Grounds is a multi-attraction haunted house on the southern outskirts of Lexington, Kentucky (in Nicholasville). We've been coming here every season since 2010 because the scares are so good they just can't keep us away! The queue actors ensure there's never a dull moment while you're waiting in line and the haunts get better and better every year.
For returning visitors, some big changes are in store for you' with the most obvious being the addition of laser guns to Quarantine, and the now-complete transformation of Mercy Hospital back into the attraction that started it all' Nightmare Haunted House!
If you're a first-timer to Wicked World, you're in for a treat! Well' ok' LOTS of treats! Nightmare Haunted House is packed with highly-detailed scenes and some of the finest actors that we have the pleasure of getting scared by, the Darkwood Carnival will satisfy the urge to torture your friends with creepy clowns, and Quarantine's new laser tag addition makes for one of the most fun attractions we've seen to date.
Nightmare: 8.96
Quarantine: 8.81
DW Carnival: 8.54
---
Cast: 9.19
How Did We Get This Score?

Nightmare Haunted House: 9.31
The cast in Wicked World's flagship attraction are impressive, to say the least. There aren't any 'get out's' or 'fresh meat's' used here' well, except for in the Skinner's Fine Meats section, but the actor follows it up with, 'Finally; they brought me something that's not plastic!' The actor in the bathroom reveals himself by shouting, 'Bathroom's out of service!' and the lady in the kitchen proclaims how she wants to use [the group's] body parts to make her soup (as we note the presence of a severed head in the oven). The point is, the dialogue used here is original, creative, infused with each character's own demented personality, and relevant for the scene they're in. Tinker and his cohort even went so far as to orchestrate their lines, alternating them unto us as we passed through their workshop. 'Slashton' returns this year with an increasingly-aggressive performance (are you one of those who think smaller children in a haunt aren't scary? She'll make you think again), and 'Carnage' continues to impress with his skin-crawling vocals and ability to disappear from sight almost instantly! He'll definitely make you *not* want to walk around the next corner. Lastly, we did get to meet Sara (from the video introduction; see Theme below), and she definitely isn't quite 'herself' these days…
Quarantine: 9.33
The actors in Quarantine are essentially your rank-and-file zombies' with an emphasis on 'rank.' They're also fast and sneaky, so you never know when these guys will pop out at you. When they do, all you'll hear them say is some variation of guttural growling or slobber-slinging hisses. We normally look for a bit more vocal variety in the haunts we visit, but this is perfectly suitable here because' well' they're all full-fledged zombies. They also do a great job of falling down when they're hit and springing back to action after the 5-second 'stun' shot expires, so don't turn your back on them! There are quite a few of them evade, but there's also some space between them; enough to keep the suspense flowing without letting it fade too much.
Darkwood Carnival: 8.94
There's actually a pretty decent variety of characters in this one, which works well to break away from the clownish monotony seen at most other carnival-themed haunts. In addition to the freaks and oddities, there's also the occasional victim or wolfman to try and spare – or seize – your life. The Barker and his multiple personalities are the first characters to welcome you to the carnival, so you never know what you're going to get when crossing paths with this one. Before he sets you free on your journey through the dark carnival, he warns that you must get your fortune read by Momma JuJu, the jypsy lady stationed just inside the entrance. We recommend heeding her warning to, 'Neva stray from da light' and make use of the 'tools' that she gives you to survive.
When we did encounter some clowns, they continued the trend of creative dialogue that we found in The Nightmare. One informed us that, 'If it's clowns you see, then it's clowns you shall be,' while another invited us to ram our heads into any nails that we might see sticking out (turns out he was tired of chasing people) and he let out such a mean clown roar that he petrified the two girls in the group with us! We did, unfortunately, miss the magic trick that Bizzaro the Great was supposed to do; apparently it's only possible from her scene (in which she was not). Our only major complaint was that the trail was a bit sparsely populated.
The queue line entertainers are among the best we've seen (will cover more on those guys in Entertainment below).
---
Costuming: 9.31
How Did We Get This Score?

Nightmare Haunted House: 9.31
The costumes within this town resembled creatures and beings that were literally ripped out of someone's worst nightmares, which is totally what they were going for! It was nice to see so many costumes that were unique to their scenes and far different from the rest. Wicked World also works hard to provide looks that you won't see anywhere else. The house mostly consisted of considerably-detailed makeups. Colored contacts, abnormal teeth, creature-like nails, a stitched-up face, and well-blended prosthetics made for quite a few alarming appearances. Add that to their properly-stained, distressed, authentic, and bloodied attire and, like us, you might find yourself wondering if some of these aren't actually costumes! One of the characters was blind and her contacts appropriately demonstrated this. There were also a few, high-quality masks used inside. A creature in a full morph suit with a hi-def design made it hard for us to spot them at first. The full attire worn by Carnage, Tinker and his counterpart, and Sara were some of our favorites.
Quarantine: 9.14
The zombies in Quarantine are a mix of military personnel, ranging from soldiers to maintenance workers, that have subtle details to bring out the 'undead' in them. Granted, these aren't the most impressive-looking characters at Wicked World, but due to the laser-tag nature of the haunt, there's really no need for it. Once you see them, the instinct is to A) identify them as a target, and B) shoot them, which is immediately followed by collapsing into a lifeless lump on the floor (as long as someone in your group is a decent shot). Any valiant attempts at high-quality makeup or mask applications are, at that point, rendered useless. Again, that's not to say that none of them looked the part; they just weren't the most creative-looking creatures at the complex.
Darkwood Carnival: 9.4
What would one expect to see in a carnival? We bet you guessed clowns! However, this is no ordinary carnival, so you will come across other atrocities along your voyage as well. The clowns that we saw were some of the best in the region. Some sported neon-colored shapes strategically placed on certain facial features to match their colorful apparel, while others had more high-quality masks and full jumpsuits. Another thing we noticed about these clowns was that, although they matched their surroundings, there was a lot of diversity among them. Many of the masks here are silicone creations that are actually made by the folks at Wicked World themselves! If you are a fan of masks, you will absolutely love some of their creations. The majority of the costumes on this trail were just as complete as those we came across in the house. Mama JuJu depicted that of a real fortune teller, a character with a glowing mask made a striking appearance in a pitch black scene, the voodoo woman looked like they stole her from Louisiana and The Barker has multiple personalities… each of which were characterized by his wardrobe.
The costuming doesn't stop within the attractions here. The queue line entertainers were in 100% complete costumes and even when they got in the light, each of them looked amazing.
---
Customer Service: 9.31
How Did We Get This Score?

When your GPS starts warning you that you're approaching your destination, heed the warning and slow down because the entrance can be hard to spot from a distance. They did have a large, well-lit sign next to the road, but depending on which direction you're coming from, it could be behind a bunch of trees on a semi-blind curve.
Wicked World has changed the layout of their parking a bit' namely the route that the exit takes back to the road. Upon our arrival, there was a line of cars pulling out at the same time and blocking the entrance, which made it hard for us to pull in. Keep this in mind and be patient on busy nights. When we pulled in, we didn't notice any parking signs, so we just made our way closer to all the lights and people. We came to a stop behind a UTV that was blocking the path, which ended up being our escort to our parking spot. They used a lighted wand to direct us where to park, so that was helpful. This area of Kentucky suffered from a lot of rain just before our visit date, but the haunt had spread quite a bit of gravel down to help with that. There was still some mud in spots and we did see some cars struggling to get back up the hill, so be mindful of where you park in their grassy and non-flat lot.
After parking, we continued with the original plan of heading towards the lights and people. Wicked World's clearly-marked ticket booth, though small, was one of the first things we laid eyes on. Friendly staff were happy to help in pointing us to where we needed to go from there. Additional staff were found at the entrance of each attraction and each were willing to answer any questions we had.
Navigating the grounds is fairly easy, but the exits of the attractions lead to fairly dark areas, so be mindful of where you're walking at all times. The ground was still wet on the trail and the couple of guests that we were paired with confirmed why it's never a good idea to wear sandals or flip flops to a haunted house. She did make it through the mud, but not without plenty of repent. So, if it's rained recently, wear boots or something you don't mind getting muddy. On that note, there was a very slick area going back up the hill towards the exit of Darkwood Carnival; an actor guided us through this portion to ensure our safety (AND he stayed in character while doing so!). There are a few ramps and uneven surfaces inside the attractions as well.
Pro Tip: Don't eat a full meal before visiting Wicked World. Their vendor that sets up a funnel cake booth has the hook up on some good food! Their deep fried Oreos are the best (we never leave without some) and the fresh lemonade isn't bad either!
---
Atmosphere: 9.09
How Did We Get This Score?

From the parking lot, the lights and static roller coaster overseeing Darkwood Carnival's facade were spotted, letting us know that the scary-good times were about to begin! Shortly after walking up to the ticket booth, Noodles the clown went flying past us, sparking and skidding on the pavement. Both Darkwood Carnival and Nightmare Haunted House had decorated queue areas and facades. There wasn't much going on outside for Quarantine; it seemed sort of secluded from the other attractions, and its train caboose entrance felt shadowed by the other two attractions. But, it served well to put us in the zone of feeling secluded' which, of course, was essential for conquering the zombies that have taken over!
Nightmare brings the atmosphere indoors as well (a returning feature that serves double-duty as their theme introduction)! Just before we got to the main queue, we all took our seats in a quaint movie theater with a screen that was surrounded by its own wood-sided house facade. The short film was the perfect ice-breaker for the haunt, as it has been for the last several years. We will note that the air compressor (or generator?) whirring loudly in the background was a slight annoyance when trying to listen to the rule-giver and watch the flick, but nothing that any hardcore haunt-goer shouldn't be able to overlook in good spirit.
---
Special Effects:

7.91
How Did We Get This Score?

Nightmare Haunted House: 8.52
In lieu of the theme, the interior of this building has been transformed into multiple sections of a town. Continuing the trend that was started a couple of years ago, the changes are more and more apparent each season. This year marks the first season in which the transformation has been dubbed 'complete!'
The sets are impressive in many areas and some of their scene detail is immaculate! We made our way past rock formations, through a section of a sewer system, various older rooms of a house, an out-of-service restroom, a swaying swamp shack and a whole lot more. The sounds accompanying these areas matched the scenes they were heard in for the most part and sounded realistic, but we were unable to hear them over the actors and other customers at times.
The effects themselves are a mixture of a few animated items along with many old-school tricks. We came across several pictures that came to life, spiders, convulsing doors, strategically-placed lighting, twitching bodies, cleavered cadavers, a sparking cage, blood-splattered walls, a swinging chandelier, air raid sirens, and other 'pleasant' surprises that will anxiously be waiting for your arrival.
Pro Tip: Be sure to watch your step; sometimes they miss a few spots when cleaning all the blood and guts off the floors.
Quarantine: 8.58
Quarantine will take you from being in the dark woods of Kentucky straight into a zone of death and destruction. The many signs, equipment, ammo boxes, shipping containers, authentic military equipment, warning signs and sirens made it feel as if this place had just shut down due to a recent outbreak of' well' something really bad!
Although a lot of these items are used as decor and hiding spots, there was still a decent amount of advanced effects to go along with them, including a full hallway of zombies coming through holes in the walls, a pile of falling, 50-gallon barrels, fake zombies that were decoys for the real ones and, just when we thought it was safe, a realistic machine gun! The mixture of thick fog and appropriate lighting gave the zombies an extra layer of stuff to hide behind.
But, without a doubt, the best additions to this attraction this year were the laser guns! Not only do you have to survive, now you get to fight back! The weaponry was complete with red-dot sights, straps, audible shooting sounds and other features that added to the realism of the experience. Our group had a blast with these things, which seem to have single-handedly taken this haunt to a whole new level!
Darkwood Carnival: 6.65
For returning visitors, the trail is partially running in reverse this season; the 3D section will be one of the first things that consumes you. Many of the effects are housed within the buildings of the trail (as one might expect in a travelling carnival). In between the covered scenes, there's some lighting that looks pretty trippy (when wearing the 3D glasses), some old carnival rides that are shut down and buried in the weeds, a killer's lair for tormenting his victims and more! It was very quiet along the path as we made our way through, but there was some light music in areas and chuckles, laughs, and screams echoing off in the distance, leaving us to wonder what was ahead.
Some of the effects were physically interactive, such as the spinning room and the tilted room. Should you lose your balance, you might be eaten by a clown! Fluorescent colors and paintings popped out at us in the 3D areas. We also had to force our way through a very 'tight' transition and maneuver being wrapped up in a web – along with other things – that this crew used as dark entertainment for their guests.
Note: Wicked World suffered a significant break-in during the off-season. Because of this, there were still some animated props and sounds that weren't working during our visit along with other electrical items. They assured us that the culprits have been apprehended and measures are being taken to get the haunts back in tip top shape in the coming days. They expect to have everything replaced well before the end of haunt season.
---
Theme:

9.19
How Did We Get This Score?

Nightmare Haunted House: 9.3
As mentioned above, we were shown a short film that burrowed our minds into what was happening within these boundaries of this town. The theme revolves about Sara Johnson. She is not a normal girl and she's lived a very unordinary life. She has many nightmares and, despite Dr. Drizz's help, they seem to be getting worse. Her nightmares reflect all the way back to her childhood. In the film, she speaks of places she remembers, as well as particular people. Then things turn for the worse and it appears as if Sara has been taken over by a more demonic presence. Shortly after entering, we realized we were walking right through what we had just watched Sara talk about in her nightmares. This theme carried all the way through the haunt this year and was followed so well that, at times, we even caught Tinker, the owner of the Toy Shop, peering at us from a small window; just as Sara described from her dream! We also ran into Sara; believe us when we say you won't miss her!
Quarantine: 9
While we were being equipped with weapons for Quarantine, we were filled in on what had happened at the complex, why we were there and what they wanted us to do. All of the scenes, props, and zombies fit the theme well and made it very apparent that we were in the overrun, military compound known as Fort Greenwall. 'Every soldier lives' but not every soldier has to die!' Luckily, our aim was decent and we had unlimited ammo as the undead within are extremely fast.
Darkwood Carnival: 9.26
The story behind Darkwood Carnival wasn't made apparent to us before entering, aside from being asked if we were there to 'see [their] freaks and oddities,' but it can be found on their website. This carnival is one of those old, traveling side shows that has been set up during the Halloween season to entertain for one last time. It is said that their show is so great that you won't want to leave! Ivan Darkwood used to head this freak show, but he was brutally murdered, yet the show must go on without him. Or does it'? Although the freaks are lively as ever and there's a new Barker that has taken over, Ivan's spirit still wanders the tents and building. How do we know? Because we saw him for ourselves! There was an interesting array of said oddities and creatures on the trail as we wandered through, and they were more than set on entertaining their audience….to death!
---
Scare Factor:

7.94
How Did We Get This Score?

Nightmare Haunted House: 8.43
Many of the scares in the House were actor-driven, with the exception of a special focus on common fears. We had a group of 5 when we went through and they seemed to aim their focus more towards the folks in the first half of our line the most. However, those in the back weren't totally safe either. A few well-placed distractions caught a few of us off-guard while an incognito wall surprise sent several of us jumping backwards! The house also provided one of the most suspenseful scares we have experienced, involving a hideous creature with skin-crawling vocals. It would suddenly appear in front of us and then disappear while running backwards with inhuman-like speed' even around sharp turns in the hallways! Then, we would hear this thing again and it would reveal itself in front of us and – poof! – it would be gone again (yes, we're talking about you again, Carnage!). Needless to say, we didn't want to proceed any further after seeing that! Some hiding spots proved to be effective, including behind drop panels and opened doors. The further we made our way through the haunt, the darker things became. When demonic presences start coming towards you while walking bent over backwards and you notice an ouija board nearby, it's time to go! But that wasn't all! We also fell victim to getting surprisingly splashed (or slashed?) with water, we were threatened and demanded of our body parts, things that aren't what they appeared to be, and by golly, be sure to watch out for that killer bunny (returning visitors know who we're talking about)!
Quarantine: 7.63
First off, the zombies in Quarantine are fast, realistic and double tapping doesn't apply here! You can double tap these zombies all you want, but they will eventually get back up (after approximately 5.0 seconds). Many of the areas were dark and foggy, which made it really hard to spot the zombies. At times, our group was walking blind, which can obviously get pretty suspenseful at times' especially when you know a killer zombie could come out at any second. We were towards the front of our group in this one and, we can tell you, you don't want to be in the back! Not many zombies came at us from the front, but the poor folks in the back got a really good workout! The zombies were constantly getting back up and coming after them because' well' they were in the back, and everyone knows those are the easiest ones to get to! There were also some unexpected props and noises that helped provide some startles, but for the most part, the zombies were the main choice of fright.
Darkwood Carnival: 7.76
The Carnival involves trekking through the dark woods and various buildings that house a variety of surprises. For some of you, this may be enough to keep you on edge all the way through. However, occasional threats, additional creepy dialogue, misdirection, and a variety of clowns may be enough to send you screaming most of the way through! Two of the group members that we were paired with were easier to startle than we were, so they received most of the action. The exit of the trail leads to the parking lot, so be careful not to take whatever chases you out home with you!
---
Entertainment & Value:

8.8
How Did We Get This Score?

Wicked World offers multiple ticketing options to best suit your needs. General admission for Nightmare Haunted House or Darkwood Carnival can be purchased for $15 each. If you only want to try out Quarantine, general admission is $18. We wanted to do them all and we believe this is the best value at $30 per person. Speed passes are available for an additional $13 per person, which we recommend on busy nights when the lines are long.
The queue line actors were doing a good job of entertaining guests all over the common area. Everytime we saw them, they did something different that had us laughing. We witnessed Noodles slide down the pavement, sparks flying and stopping within inches of his victims. We bet he nearly made countless people relieve themselves in just the time we were there. Ragine was carrying her doll Enigar (her name spelled backwards) around with her. We're convinced that, despite the fact she looked like a doll, she must not be because of how much Ragine was yelling at her! Other than the three line scarers and the music, we didn't notice anything else to help pass the wait in line, save for the short film at the beginning of Nightmare.
Our tour times came in at 10-1/2 minutes for the House, 17 minutes for the Carnival and 6 minutes for Quarantine. Combined, we received 33-1/2 minutes of entertainment. That brings their MPD (minutes of entertainment per dollar spent) for the 'Triple Threat Combo' tickets to 1.12. Although this is a bit below the average that we see most often, the combo still provides a great value. We thoroughly enjoyed our trip to Wicked World this year and we will absolutely be returning to see what they come up with next year!
'Do you have what it takes to face Wicked World's Nightmare?'
MPD: 1.12
Single admission: NHH & DWC – $15
Quarantine – $18
WW Combo – $25
WW Triple Threat Combo – $30
Speedpass – $13
---
How Did We Get These Scores

Promo Images:
Click to Enlarge
---