Wicked World ScareGrounds – Full Review
Wicked World ScareGrounds is a Haunted Attraction located in Nicholasville, KY.
5817 Tates Creek Road, Nicholasville, KY 40356View All Details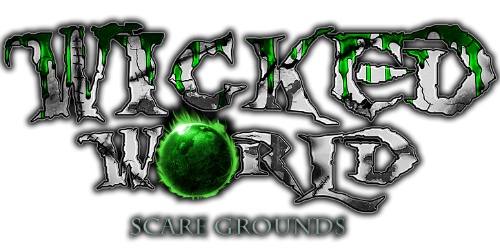 Features:

Free Parking, Restrooms/Porta Potties On-Site, Food/Concessions, Gift Shop/Souvenirs, Optional Games/Midway, Special Events, You will NOT be touched, Original Characters, Indoor/Outdoor Waiting Line, Indoor/Outdoor Attraction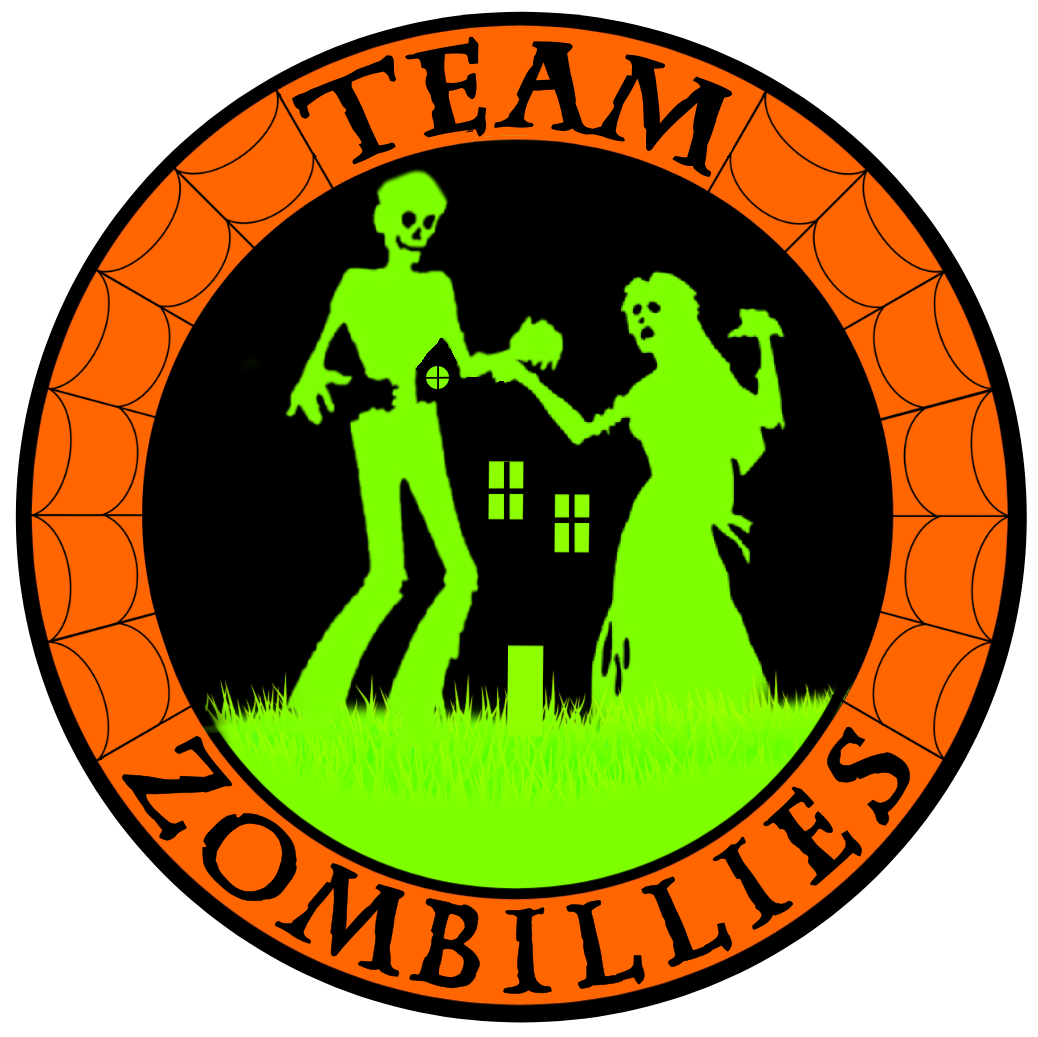 This attraction was reviewed on October 25, 2019 by Team Zombillies.
How Do We Get These Scores?

Final Score:

8.57
How Did We Get This Score?

Summary:
Wicked World ScareGrounds is an indoor / outdoor multi-attraction haunt complex in Nicholasville (Lexington), Kentucky. They've been Lexington, KY's premier haunted house since 2010 and have returned with lots of new changes for 2019!
The biggest change this year is the rebuilding and rebranding of their outdoor trail. What was formerly known as Terror on Tates Creek and then the Darkwood Carnival has now been dubbed Valley of the Dead (and is about 70% covered for rain protection!). This year, guests will stop by Earl's Pump & Go with the task of learning – and journeying to – 'the other side.' You see, Earl's recent brush with death has granted him vision through the thinnest parts of the veil between life and death. So, who better to ask, right? However, the sights you'll see along the way may make you wish you were already there'
Nightmare Haunted House continues to portray the horrific story of Sarah and her otherworldly nightmares, which reveal the true personalities of the people of her hometown. People aren't always who they're cracked up to be' and these dark and twisted beings will make you wish you'd never crossed their paths.
Wicked World's interactive haunt (formerly known as Quarantine) returns as well, and has also been rebranded as 'The Hunted.' Mutated soldiers have been released throughout Fort Greenwall, and it's up to you to help get them under control. In addition to being a walk-through-style haunt, you get the added protection of laser guns to help you slay these mutants along the way! With the exception of zombie paintball attractions, there aren't many haunts out there that allow you to fight back against your attackers, and this one has you on-foot and right in the middle of the action. This one always gets an adrenaline rush and several war cries out of our group!
Our tour this year began with Valley of the Dead, as the possibility of rain threatened to close the trail later in the evening (luckily, they were able to stay open). We then navigated Nightmare Haunted House and then tried our hand at The Hunted. Join us as we review our 2019 experience at Wicked World ScareGrounds, with 'Three times the terror' Three times the fear!'
Nightmare Haunted House: 8.56
Valley of the Dead: 8.75
The Hunted: 8.4
---
Cast: 8.27
How Did We Get This Score?

Our first interactions with the cast of Wicked World came when we first entered the midway area. We ran into the owner and his assistant, who was carrying a tall stack of boxes labeled 'T-shirts.' After a few quick salutations, the box holder lost his grip and the box of shirts started to fall on us! With upward-reaching hands, we quickly realized that the boxes had stopped just short of actually hitting us' a well-executed gag, indeed!
We were off to a great start.
Noodles the clown was just as wired as ever, frantically chasing guests and' oh wait' who gave him a chainsaw!?!? Yep' they're definitely scared. How does he keep moving that fast!? Hey, who's that other guy in all black with horns on his head? You said his name is Shadow? He's creepy AF too. Both of these guys were also 'sliding' all throughout the midway, keeping folks from getting bored waiting in line. We also crossed paths with Dr. Drizz, Rage, and a little girl with a mallet named Tick Tock.
The doorkeeper to Valley of the Dead gave us two tasks before entering: 1) ask for Earl, and 2) ask him how to get to the other side. We didn't do our homework before arriving (more on this in 'Theme' below), so we weren't sure what this meant until we actually talked to Earl. He informed us that one of us may not make it [to the other side], which alluded to the 'veil between life and death' theme of this attraction. We then encountered two very interactive miners, closely followed by Mama Juju. She blew a bit of some kind of voodoo powder in our faces (smelled pretty good, actually) so we could die and be among the dead, and then introduced us to Lucifer and Papa Legba. Watch out for those two. The two spirits in the cemetery, the crow (with GREAT vocals, btw), the hotel bellhop and his guest, and Dinko the clown also injected some great dialogue and interaction into the tour. Another individual gave us perhaps the scariest rendition of 'eenie meenie minie mo' that we've ever heard, and Dinko wanted to turn us into clowns and paint our faces with diarrhea (eww!). Several other characters lined the trail as well, but our interactions with them weren't quite as impressive. Also, while we did encounter a few 'dead spots,' the first few sections of the carnival-themed area was completely vacant when we came through' which was a little disappointing in those spots.
In the Nightmare house, those that we encountered inside did an excellent job of bringing the haunt's theme to life! We found Sarah right off the bat, crawling around and making some awful, possessed-like noises while she talked. The meat shop worker dragged a realistic weapon on the ground and ran at us, causing a quick butt-pucker moment as well. Prudence, the doll in Tinker's Toy Shop, came at us with a rather large pair of scissors, further illustrating the cast's ability to work with their props and surrounding scenes. Perhaps the finest example of this, however, came from our multiple encounters with Carnage, a crazed, demon-like guy with a demeanor that we will not soon forget. We'll never get over his uncanny skill of sprinting backwards through his areas, or the skin-crawling sounds that he makes! Unfortunately, Nightmare was also a bit short on actors on this night, so there were several pretty long stretches where we didn't see any actors in this attraction as well.
Though, we'll add this caveat: management informed us that a lot of their actors were ill, and the shortness of actors normally isn't a thing. Judging from our past experiences at Wicked World, we would most certainly agree, but our scores still reflect our actual experiences on the night of our visit.
In The Hunted, we encountered a variety of 'mutant' (zombie-like) soldiers that were out to get us! Each of them were very good at using the nooks and crannies of their scenes to remain hidden until just the right time, often reaching through holes in the walls or shaking their fence-like barricades. Two characters here stood out to us the most: the guy in the HAZMAT suit who managed to infiltrate the line of our group, and the larger one who we heard loudly growling and snarling as we approached his dark scene. Talk about unnerving! If there was ever a time at Wicked World when we didn't want to keep moving forward, this was it (oh, and you too, Carnage)! Later, we discovered that this was an actor we've run into in an intimidating way in this haunt before, who's aptly-named 'Cujo.' It's still very fitting.
Nightmare Haunted House: 8
Valley of the Dead: 8.95
The Hunted: 7.86
---
Costuming: 8.94
How Did We Get This Score?

There was quite a mixture of costuming and unique pieces along the trail. The first thing we noticed was poor Earl's half-burned body! As the theme hints, he was in a gas explosion that burned half of his body and his looks certainly confirmed it. Aside from his charred skin, we noticed additional realistic prosthetics and airbrushing, along with multiple realistic masks and added colored contacts along the way. Overall, the costumes were complete and enhanced the characters wearing them.
Additional stand out costumes included the mummy that looked like it had just risen from its crypt, the crow, the Carnival Barker with his tentacle fingers (they were even jiggly), and Papa Legba and Mama Juju. This voodooist pair had such great makeup that we were sure we had really just joined the dead!
In Nightmare Haunted House, the look of choice seemed to be more realistic, airbrushed makeups and facial features over masks. Although, the mask worn by Prudence (the doll) was quite unique and helped her look just like a life-sized doll! Not only did these characters have some fierce-looking faces, but some had makeup all the way down their arms to their fingertips. This was the case with Carnage, who, if you ask us, is terrifying just to look at. He was complete with wild hair, fangs, colored contacts, AND he had very sharp and long fingernails. You'll definitely know it when you see him' Attire consisted of tattered clothing, dirty dresses, and other grungy pieces. We did note a few that didn't seem as complete as others and one that didn't appear to be wearing much or any makeup at all. Stand-out looks in the house included Prudence as mentioned above, Sarah, Abigail Vanderghoul, Carnage, and the gentleman selling caskets, Morbius.
In The Hunted, it was a bit hard to get the full details of the costumes as we were busy defending our lives! We did see a well-distressed HAZMAT suit, some camo, a zombie mask, and darkened eyes with more enhanced facial features, as if the mutants were starting to wither away.
Nightmare Haunted House: 8.95
Valley of the Dead: 9.2
The Hunted: 8.69
---
Customer Service: 9.64
How Did We Get This Score?

Our trusty Google Maps / GPS led us straight to Wicked World's entrance, and their well-lit signs by the road were easy to spot. Several parking flaggers waved us through their free grassy areas across the property until we found a place to park. This year, they added four signs with some of their characters' pictures and names on them, which designate and name each parking area. As expansive as the property is, and with the rolling hills that can make it hard for guests to remember where they parked, these should prove helpful for folks looking for their cars at the end of the night.
The midway area has been reorganized to better coordinate the massive lines that Wicked World can get during the busy parts of the season. The ticket booth is clearly marked and easy to spot via the large, inflatable, spooky pumpkin that sits on top of it. The queue lines for each haunt and ticket type are sparsely labeled and, given the new line layouts, we did experience a bit of confusion as we figured out where to go to enter Valley of the Dead and The Hunted. VotD's former entrance is now only their VIP entrance, and now general ticket holders must walk a bit further (by Nightmare's entrance) to enter the normal queue. The Hunted continues to use the train caboose as the general admission line, but we didn't see any signs that indicated where the VIP line began. Though, we eventually found it by making our way to the front and seeing the shorter line that formed near the entrance.
Valley of the Dead now enjoys a gravel path and about 70% coverage to minimize muddiness and slippery walkways. However, it's still not 100%, so do be mindful of the weather when planning your trip. We did find a section of spongy wooden flooring in the clown area, but most of the path seemed very safe and easy to traverse. The same can be said for the other two attractions as well, with solid flooring in Nightmare and clean gravel in The Hunted. That said, there are some ramps and a bit of uneven ground, so keep your heels and flip flops at home (which is kindof an unspoken rule with haunts anyway).
Everyone that we spoke with this year was very helpful, informative about all the new changes, and able to answer any questions that we had. We also easily found a lot of information on their brand new website including theming, some great promos, pictures, ticket information, FAQ's, and more!
---
Atmosphere: 9.05
How Did We Get This Score?

The newly-added parking lot number signs with the haunt's signature characters on them, as well as a large inflatable orange pumpkin on the ticket booth, gave us an idea that we had arrived at someplace spooky. Upon entering the midway, we immediately noticed several roaming characters that were working the lines and producing scares. We could also hear some loud party music coming from the DJ stage, we saw additional haunt-related and decorated signs, and multi-colored lights illuminating the common area.
Near the ticket booth, a projector cast the haunt's newly-created promo videos on a large screen, which are awesome (so be sure to check those out)! As we asked a few questions about the haunt, we were nailed with an interesting surprise that we weren't expecting (neither did his other targets). It was one of the most unique surprises we've seen all season! Once we'd already been scared in the midway, we were definitely ready to visit the haunts.
Earl's Pump 'N Go gas station entrance does help prepare for entering that attraction and Rage, Noodles, and Dr. Drizz were roaming the line at Nightmare Haunted House. Nightmare also has a well-executed into movie to Sarah's house and the story, so we were completely ready to face her nightmares when it was our turn. Once our group could enter, our hostess opened a disguised door to get us started! However, The Hunted is off further in the woods (it seems out there by itself), and we didn't notice anything going on back there to keep the line entertained. We're sure that, every now and then, the characters do sneak back there though.
Going back to the queue line entertainers, some of these folks are rockstars! We couldn't even keep our eyes on Noodles, and Shadow was another great addition to see interacting with the customers. Although we didn't see him for very long, Rage is such a scary dude that he can make you cringe with fear upon spotting him! If seeing these characters providing startles and shocks in the line doesn't get you excited for the tours, we're not sure what will.
Nightmare Haunted House: 9.5
Valley of the Dead: 9.05
The Hunted: 8.6
---
Special Effects:

8.1
How Did We Get This Score?

Valley of the Dead showcased many new items both big and small. First off, they built a mineshaft that gives the illusion that you're going down into the ground! They also constructed a voodoo shack and a Haunted Hotel within the trail! The Hotel's facade was magnificent, and we nearly jumped with joy as we approached it! (We know, we're weird.) There was also a large cemetery near a body of water and, of course, Earl's gas station was complete with authentic decor and spare parts for sale on the walls. Once we stepped in, we felt like a group of young kids lost out in the middle of nowhere with car troubles.
Also along the trail, we came across some low sounds, several zombie animatronics that were intense enough to produce scares on their own (ask us how we know), a laser swamp, a spinning floor, and a butcher area' although it was a bit dark to admire everything within. By contrast (literally), portions of the trail consist of bright, ultraviolet effects! Once we got to this area, we were equipped with 3D glasses so everything could pop out at us. Good luck traversing the tilting territory and, whatever you do, don't fall down the cracks in the floor!
Nightmares Haunted House features a town within Sarah's dreams on the inside. We travelled in and out of businesses, an elementary school, and a dark sewer system to a rocking voodoo shack and areas of Sarah's actual house. We noticed several places where we could see nearly all the way down the length of the haunt, as if we were standing in an alleyway or small street. Most of the rooms are decorated with movie-quality realism, especially Tinker's Toy Shop and most sections of the house. There were crooked pictures, some crazy-wicked toys and dolls, additional low-volume sounds including those of a toy monkey, an arched ceiling passageway, and plenty of coffins for your differently-sized group members. Although the music intensified as we got closer to the exit, other areas were a bit on the quiet side.
As we made our way through The Hunted, it proved to be where we found the majority of the high-tech effects at Wicked World ScareGrounds. Within Fort Greenwall, there were a lot of sirens, lights, grunge, decay, and obvious signs that something bad had taken place there. Signage for many of the areas let us know where we were inside the Fort (that is, when we could pay attention – the mutants are rather attention-grabbing). We were nearly crushed by falling barrels, eaten alive within a zombie containment wall, and there were multiple CGI effects. As with last year, one of the most effective effects here were the laser guns that we used. They are great additions for this attraction, and the shooting sounds they make intensified our group-wide assaults on the General's mutants!
Nightmare Haunted House: 8.34
Valley of the Dead: 7.85
The Hunted: 8.13
---
Theme:

8.59
How Did We Get This Score?

The full theme stories behind each of Wicked World's haunted attractions can be found on their brand new website! We will break them down just a bit here, but we do recommend giving them a full read before visiting.
Formerly known as Darkwood Carnival, Wicked World's outdoor haunted trail has been totally renovated (save for the clown section near the end) and is now dubbed 'Valley of the Dead.' Right before we began, the ticket taker prepared us by telling us to ask for Earl when we got inside, and to also ask him how to 'get to the other side.' Okay, but who the heck is Earl and what is the other side? We soon found out!
The entrance building to the trail is a large, vintage gas station named Earl's Pump & Go. It turns out that the owner, Earl Piper, was involved in a freak accident involving a cracked fuel line that severely burned the right side of his body. Since the accident, he claims to have a 'Sixth Sense' and that he can now see people from the other side that haven't crossed over yet. He says his new sense can see places in 'the veil' that are thin enough that people can pass through, to walk amongst the dead. Oh! So that's why we had to ask for Earl! As stated, he did lead us to a portal to the other side. His character also had severe burns on his body, just as the story indicated. Although not everything seemed to be what we'd expect to see on 'the other side,' we suppose it could really be anything. If you pay attention, you will get all of the steps required for joining the dead, but the theme seemed lost after about three-quarters of the way through.
Nightmare Haunted House is no ordinary house. You see, this one is filled with how Sarah envisions her nightmares. Sarah was abused as a little girl and that left an imprint on her, forcing her to kill her parents. After spending 8 years at Mercy Hospital (Nightmare Haunted House's previous name), she is now back home in Cedar Grove. Now that's she's home, the town and its people have started to twist and warp into its true form' just how she has always seen it. Inside, you will encounter Sarah's school and the dark sewer system that precedes it. You will also encounter Tinker's Toy Shop (Sarah doesn't like Tinker), a butcher shop, and other parts of the town of Cedar Grove. Before we entered, a short movie was shown to a large group of customers at once, which introduced the full theme of the house. One of the first characters we met was Sarah, who showed us just how evil she is now. As we made our way through, most of the beings and scenes made sense with this storyline.
In The Hunted (formerly Quarantine), General D. Kay is set on making the ultimate war machine. For several years, he's been experimenting with reanimating soldiers. He has discovered that, to get them to last longer (reanimated corpses do rot, btw), he needs to mix in the DNA of other soldiers. But, after doing so, their minds couldn't keep up' and one actually escaped. All of the others were then released, and they have taken over Fort Greenwall! The General needs help to battle the now-mobile mutants. In the past, the theme was described to us in a unique fashion before we entered, but we didn't get much of that this year. We knew we were going in to shoot things (and not to break the gun, or our legs would be broken), and we certainly did while going through, but nothing about the story was indicated before the tour. While this didn't really detract from what we actually did inside, we feel that knowing the method behind the madness helps create a more immersive experience.
Nightmare Haunted House: 9.3
Valley of the Dead: 9.13
The Hunted: 7.35
---
Scare Factor:

7.7
How Did We Get This Score?

Each of the attractions threw their own selection of scares at us during our visit. Each one focuses on different fears, and the characters all have a slew of surprises to scare you.
As we made our way into the Valley, we were targeted with a distraction that caught us off-guard right off the bat! One of the characters responsible also had one of our group members assist him with nearly removing the head of another team member with a shovel! No joke, that was a rather DECAPtivating experience! Another member fell victim to accepting their fate and coming face-to-face with a serpent' a live one at that! If you're afraid of these slithering species, there may be more than one of them waiting for you! The further we got along the trail, the harder the scares were to spot. Several well-disguised scares resulted in jumps, especially one within the Haunted Hotel. The finale of the trail was one that we commonly see, and this one went back into hiding rather quickly.
As we made our way through Nightmare Haunted House, we noticed so many easy places to hide. But instead, they took advantage of other places that were less expected (such as inside appliances). Tight spaces, dark areas, dolls, and some gore can also be expected, among other things. However, the scare that got us the most was the suspense buildup of one of their signature characters, Carnage. He's been working at this haunt for years, and he always knows how to get under our skin! Between his hair-raising vocals, overall scary appearance, the metal weapon he scrapes along the walls, and his disappearing and reappearing antics, he's without a doubt one of the scariest creatures we've come across to date. When we first came across him, he was standing in the middle of the hallway, staring us down while making some hideous noises. Suddenly, he vanished and, as we made our way through multiple twists and turns, we had to wonder where he was the whole time until he would do it all over again. Don't turn your back on him, 'cuz he won't turn his back on you either!
As we made our way through The Hunted, there were zombies everywhere! Not only will some of the effects scare you at times, but they provided distractions from what we really should have been afraid of. Although we were equipped with weapons that would, with perfect aim, drop a creature in a split second, it didn't really help dim down the intensity of the attraction. We came out of there sweating because we were constantly checking all corners, wondering what might be sneaking up behind us, and frantically trying to escape the grasp of those that came after us. At one point, one character got within inches of us before we could take him down! These f***ers don't play! There was also a scare highlight in this one for us too. As we made our way down a hallway, exposing what was behind a series of doors, we heard this alarming growling. At first, we thought, 'Okay, it's coming from the sound effects.' But, as we got closer and closer, it got louder and louder and, we can 100% assure you, they were NOT coming from the sound effects! They were coming from an intense and intimidating mutant (Cujo) that was so scary that all members of the group repeatedly shot him, then kept shooting him after he was down, and still kept our eyes on him as long as we could in fear he would quickly rise again. This fella was scary now! If those would have been real weapons, we would have been screwed because we'd be out of ammo!
Nightmare Haunted House: 7.19
Valley of the Dead: 8.01
The Hunted: 7.9
---
Entertainment & Value:

8.8
How Did We Get This Score?

On the night of our visit, prices at the ticket booth were $13.00 per haunt ($2 cheaper than last year), or buy 2 get the third free at $26.00 ($4 cheaper than last year)! We spent a total of 30 minutes inside the attractions; 16 minutes on the trail, 8.5 in the house, and another 5.5 slaying zombies. This brings their MPD (minutes/dollar spent) to 1.15, which is above the average of 1.0 that we see most often. We do feel that the combo option is definitely the way to go!
In addition to the entertainment received inside the attractions, the midway area typically offers tunes by DJ Crankenstein, and roaming characters interact with guests non-stop. There were also plenty of guests getting free group pictures and selfies with them.
Wicked World's owners did tell us that, in the future, they plan to add multiple escape rooms of varying lengths! Before you leave, don't forget to check out their merch booth and on-site food vendor, as they have deep-fried Oreos and lemon shake-ups that are delish! They also have decks of trading cards with their characters and bios on them!
Wicked World was super busy on the night of our visit (the busiest we've ever seen it), and for good reason! With the remodel of most of the outdoor trail, it brings a lot of new surprises for returning visitors and, for those that haven't been yet' what are you waiting for? Get your butts out to Wicked World Scare Grounds, pronto!
---
How Did We Get These Scores

Promo Images:
Click to Enlarge
---
Join ourspookyadventures!
We visit Halloween haunted attractions year-round! Follow us for haunted house walkthrough videos, behind the scenes footage, and more!