Review of Wicked World ScareGrounds Haunted Attraction
Review of Wicked World ScareGrounds Haunted Attraction
Review of Wicked World ScareGrounds Haunted Attraction
Wicked World ScareGrounds – Full Review
Wicked World ScareGrounds is a Haunted Attraction located in Nicholasville, KY.
5817 Tates Creek Road, Nicholasville, KY 40356View All Details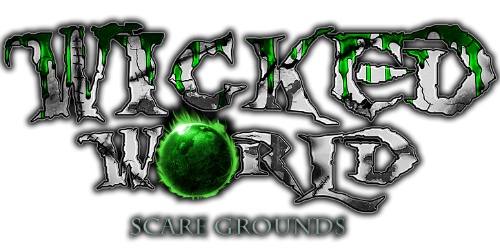 Features:
Free Parking, Restrooms/Porta Potties On-Site, Food/Concessions, Gift Shop/Souvenirs, Optional Games/Midway, Special Events, You will NOT be touched, Original Characters, Indoor/Outdoor Waiting Line, Indoor/Outdoor Attraction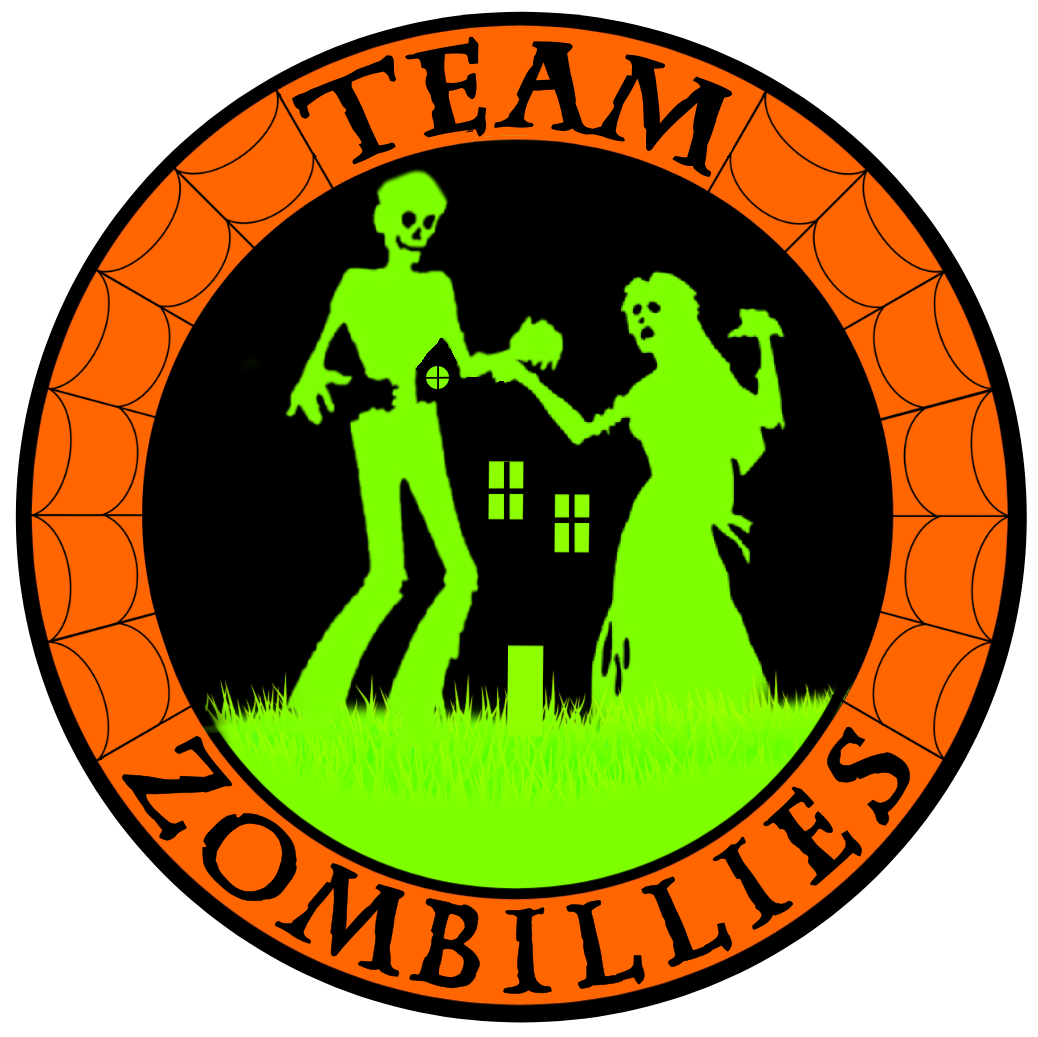 This attraction was reviewed on October 16, 2020 by Team Zombillies.
How Do We Get These Scores?

Final Score:

8.41
How Did We Get This Score?

Summary:
Where better than a haunted house? Two of them at the same place! What's better than two at the same place? Three of em, and that's what you'll find at Wicked World Scaregrounds in Nicholasville (South Lexington), Kentucky.
Wicked World has been one of our favorite stops for many years now. There's almost always some new scenes to check out and, this year, we noticed most of them were on the trail: Valley of the Dead.
Another new change for this year is that you will be going through the haunts in a particular order, rather than picking and choosing which one you want to go in first like in years past. This year's tour starts you off in Nightmare Haunted House, then leads you into The Hunted, and, finally, you'll end your visit in Valley of the Dead (more on what each haunt is about below).
Speaking of the end, don't forget to ask Earl how to get to the other side, or he won't be able to guarantee your safety…
Nightmare Haunted House: 8.28
The Hunted: 8.31
Valley of the Dead: 8.63
---
Cast: 7.84
How Did We Get This Score?

While our interactions with the cast weren't as deep or plentiful as we've experienced in the past (we presume this is at least partially due to social distancing rules), each of them effectively kept us looking over our shoulders. We found ourselves often wondering who – or what – would be the next fiend we'd find. In addition, a few standouts in each attraction delved deep into their roles and gave us very believable and outstanding performances.
Nightmare:
We missed out on a theme intro this year (thanks 2020), but if the story is anything like recent years, then Nightmare continues to be occupied by the villainous residents of the town of Cedar Grove.
Along the way, we crossed paths with a malevolent mortician who, when prompted, told us the difference between a coffin and a casket. He then told us that it didn't really matter because we were going to be buried alive anyway' yikes! Although, we still think we'd opt for the casket so we can at least have some padding while we die.
Another lady was quite perturbed we didn't bring her any 2-ply (#pandemicproblems), we got a collection of growls and pleas for help from others, and a particularly spikey-scalped scareactor had an EXCELLENT vocal sound; deep and gnarly like the demon he appeared to be. Watch out for that lady in Skinner's Fine Meats, though.. she had quite a large weapon and plenty of evidence that showed she knew how to use it!
"Carnage" continues to amaze us with his ability to sprint backwards, creepy AF snarls, and disappear from right in front of us to soon appear again right behind us! We aren't sure how he does it, but hope they keep feeding him well.
And lastly, the small one sitting in the hallway. We thought for sure this thing was one of those cross-legged props that sits and sways creepily back and forth, but thought it was odd there wasn't really any way to walk around it. As we neared, it suddenly stood up and' well, she got us. She got us good!
The Hunted:
The idea in this one is, at its core, to walk through and kill as many zombies as you can with laser guns. Awesome, right!? While this year's horde of the undead seemed a little more' well, dead' than when they were originally experimented on, we still had some eerily-energetic encounters!
One of the challenges here is that shooting said undead beings only buys you about 5 seconds of time' effectively "stunning" them until you can escape. Our tour of duty had us crossing paths with a mix of those that reanimated exceptionally quickly ("Why won't they die!?!?!?") with others that would about-face and retreat without appearing stunned at all.
Valley:
Our walk through the Valley had us crossing paths with the best collection of characters at Wicked World this season! Earl (of Earl's Pump 'n Go) got us started towards 'the other side' (…we think), a couple of miners helped us find Mama JuJu, who informed us that Earl was actually sending us to be SACRIFICED (gee, thanks Earl)! And that's just the first few scenes. Don't disturb Mama JuJu's 'Kanja!'
Further along, we came across an actress that came crawling out at us, a rat mother that gave us a weird shrill / sneeze / hiss as we walked by (thank goodness she had a face shield on, right?), jailbreakers, and flying' people! Yes' flying people. We won't tell ya where, though; can't ruin all the surprises. We will, however, let you know that the bellhop and other inhabitants of the trail's Haunted Hotel have a strange way of booking your stay' and you'll need to decide which members of your group will be staying in separate rooms.
Lastly, the harlequins in the newly-revamped clown section were keeping us 'entertained' (with varying success), as we swirled through the spinning room, negotiated the pluckings out of our body parts, and running for our lives from 'Jasper,' the evil chainsaw guy that you'll likely see while waiting in line for Nightmare. We normally can't trust clowns, but the one that warned us of this particular finale foe seems to be making progress towards the redemption of all clown-kind.
Queue:
We took note of at least 5 roaming queue actors (your mileage may vary), and they were absolutely relentless during our visit! Noodles and Shadow are Wicked World's resident sliders, and they've got several tricks up their sleeves. They're pretty darn sneaky, and not beyond whipping out a chainsaw every once in a while. On that note' wear comfortable running shoes. We also saw Rage-ine (Rage's daughter) scowling and startling unsuspecting customers, and Blueberry the clown kept us company on several occasions between attractions.
Nightmare Haunted House: 7.71
The Hunted: 7.41
Valley of the Dead: 8.4
---
Costuming: 8.63
How Did We Get This Score?

Wicked World has always had a skilled costuming department and makeup team. All cast members were utilizing PPE masks and this group either chose very fitting ones, blended them in well, or created something unique in-house. It was very exciting to go through and admire the costuming and experience the various applications. Did we mention, they can create their own silicone pieces too? As in full silicone masks and gloves?
Nightmare:
As we made our way through the different shops and buildings, we came across a variety of costumes that, for the most part, matched their respective scenes. It was cold outside during our visit and we did see a white jacket and a few pieces of street clothing that didn't blend in very well.
Colored contacts, wild hairdos, large nails, and layered details accented some of the more persuasive looks. Carnage, the scary-looking creature in the scene after him, and the mortician were some of the stand-outs. We didn't get a good look at some character's costumes as we mostly missed them due to timing or they were hard to see (hiding, only showing their face from within walls, etc.).
Hunted:
We encountered a mixture of ensembles while shooting the zombies. One was wearing a shot-up police uniform complete with a silicone mask while others were wearing ragged clothing, some cleaner-looking clothing, and some distressed attire. It was harder to see fine details in these beasts because we did our best to shoot them dead as quickly as possible and didn't stick around long for them to reanimate. We did notice some cloudy contacts that set one of the zombies over the top' watch out for that one, he definitely bites!
Valley:
The costumes and accessories found within the trail were the best collection of the night. That makeup though! Some of the character's makeups alone were so sinister that we were thankful for the social distancing going on because we didn't want to get any closer to them. PPE masks were blended in rather well while a few were the clear plastic models. The Bellhop's mask even had a key airbrushed onto it!
We noticed a lot more wounds, layered makeup and details, colored contacts, and authentic-looking attire. A partial snake mask was noted in one section and a lady above us (no spoilers) had prominent details to where we were able to notice them from a distance.
Not only were many of these costumes complete from head to toe with details and layers, but some of them were new (to the trail). One of the newest standouts was the fluorescent spider costume! At first, we thought it was some sort of prop, but as it made its way towards us, we were in awe. Another was the doll. The mask really brought this character to life.
Our journey began with a confrontation with Earl who looked like he'd been through Hell and back. He had potent wounds on the side of his face and also colored contacts. Then there was Mama JuJu. We're pretty sure they literally pulled her out of the Louisiana bayou! Rat Mom was another signature look with some chunky substance spewed down her shirt and clothing that looked like it hadn't been washed in decades.
Nightmare Haunted House: 8.45
The Hunted: 8.48
Valley of the Dead: 8.96
---
Customer Service: 9.74
How Did We Get This Score?

Finding Wicked World was a breeze as our GPS took us right to the end of their driveway where a large, flashing arrow sign greeted us to the attraction. From there, we followed the gravel driveway to a grassy lot of cars and a UTV with a lighted whip that was guiding cars on where to park. If you get there and you don't see a place to park, generally you can hang out for a bit and a UTV will spot you and assist. Parking has always been free.
This season, the layout was a bit different. Not for just the waiting line, but for the entrance to the haunt as well. They have implemented privacy fencing to help corral guests to their temperature checking station to ensure that everyone entering the park gets their temp checked. They also had sanitizer stations set up.
As we'll get into more detail below, there's only a single waiting line this season where they're trying to keep groups as spaced out as possible. They have a plan B in place as well if the line gets too long for spacing; they are trying out a new restaurant-style buzzer system. This way, when the midway/line is too full, they have a few hundred of these that they can give each group so you can freely go back to your car or partake in other activities without needing to stand in line near others.
Wicked World has tried to offer the best customer experience possible. They have portable restroom facilities inside the park, a large gift shop, a multi-windowed ticket booth, escape rooms, a DJ, food, a fire pit, and more!
Navigating the attraction was fairly simple and the staff was happy and eager to answer any questions we had. Inside, there was some uneven ground in the house and trail so just be mindful of where you're walking.
All characters and monsters that we saw had some sort of PPE equipment implemented into their costumes, and all staff members were wearing face masks along with all guests that we saw.
Wicked World offers a lot of information on their site such as all ticketing information, special event info, attraction backgrounds, an informative FAQ section, pictures, and more!
---
Atmosphere: 8.55
How Did We Get This Score?

The first thing we noticed upon arrival was several haunt signs, and loud party music coming from the queue area. As we made our way to the ticket booth, we were greeted by additional signs and the doors of an iron gate in a privacy fenced-in area. The ticket booth and gift shop were decorated with more signs and some spooky pieces. Multiple escape rooms and the DJ booth lined one section of the midway while a large bonfire and the well-decorated entrance to Earl's Pump'n Go were on the other.
As you'll see mentioned several times, Wicked World has a great group of roaming queue entertainers and they helped prepare us for the scares we were about to face inside. Before entering each haunt, the signs and decor alluding to the themes helped in preparing us to enter even more.
As we waited to enter the first attraction, the waiting line butts up to the exit for Valley of the Dead so every so often we were lucky enough to spot Jasper the Clown chasing victims from within the haunt and down the midway!
Before entering The Hunted, one of the gun cleaners informed us that the zombies responded quicker to red guns… we looked down and noticed the ones we were holding just happened to have red tips on them. Thanks for the intel… we think!?
---
Special Effects:

8.13
How Did We Get This Score?

Nightmare Haunted House appeared to start in Sarah's house and from there, we worked our way through her nightmarish town. From Tinker's delightfully decorated toy shop, a school, a sewer system, a meat counter, and what appeared to be a seance room, the town was apparent and came to life as we made our way through.
As we progressed, we encountered a rocking room, sparks, some hanging bodies that weren't quite fully dead yet, eerie sounds, a moving shelf, pictures and paintings that may have been done by Sarah, the large facade of a school, large 8-legged creatures, moving wall decor, and more! Many of the rooms are highly detailed giving guests plenty to focus their attention on.
In The Hunted, we faced additional layered and decorated scenes that emerged us into battle. They had every type of zombie you can imagine including animated zombies, zombies on screens, decoy zombies, and a zombie hallway! It kept us from being able to tell which ones were real, for sure! In addition, hazard signs, a surveillance room, falling barrels, a storage area with large crates, and toxic wastes combined in honing in on the reality of this hunt.
As we've mentioned before, most of the trail is entirely new or was brought into light just last season. In terms of details, the sets themselves stand out over many of the haunted trails we visit! There were several impressive additions this season. One was the new town they've built complete with a jail. They've also torn down the old clown house and completely restructured it.
A concealed tunnel literally led us 'down' into the valley. As we traveled through this nonexistent unworldly territory, we faced flickering lanterns, fog, a swamp (watch out for the snakes), a live mailbox, a large haunted hotel facade, a boiler room, a spinning room, a colorful and slatted walkway, and much more… but you'll need to visit to see all the astonishments for yourself. One of our favorite additions has to be the one that attacked from overhead!
There were effective sounds inside the beginning and middle scenes (notably the tunnel), but it was awkwardly quiet in some areas including the clown house.
Nightmare Haunted House: 8.26
The Hunted: 8.13
Valley of the Dead: 8
---
Theme:

8.04
How Did We Get This Score?

A short storyline can be found for each attraction on their website. We do recommend checking these out before attending and it will give you some insight into some of the characters.
Typically, before folks enter Nightmare Haunted House, they are given the storyline behind the attraction in a movie theater setting. To avoid putting too many people in one room, they have bypassed this section (thanks again, 2020). We were informed that the new 'plot' will be presented to guests next year as planned.
Although we're familiar with Sarah and her nightmares, many of you may not be. Long story short, as you make your way through this attraction, you'll be walking through Sarah's hometown: Cedar Grove. Sarah was abused as a child which left her mentally scarred, and she eventually murdered both of her parents. After years of hospitalized treatments, she has returned to her hometown where it's now becoming corrupted. Upon stepping in the front door, we were immediately asked if we knew where Sarah was, but for the most part, it was hard to follow the pages of the actual theme this season.
In The Hunted, we knew we had one goal and that was to shoot all of the zombies. In the past, we've gotten an intro into this theme as well, but this year we were only warned of how fast the zombies could move and, if we didn't get out of their areas quickly enough, they could reanimate! We weren't sure why we were there or how the zombies had gotten there… but it was easy to tell that they were getting pretty hangry.
Valley of the Dead entered the Wicked World last season taking over the previous Darkwood Carnival. The transition hadn't quite made its way through the entirety of the trail last year. But, this season, it looks like it did… although they've kept a few signature scenes. We were told to ask Earl how to get to the other side, but for those of you that haven't read the website, Earl supposedly has found a 'sixth sense' that recognizes the thin veil that allows the living to walk amongst the dead.
Upon entering Earl's Pump 'n Go gas station, Earl met us at the counter and we asked him how to get to the other side. Don't forget to do this now, it's very important. Otherwise, he can't guarantee your safety and you don't want to get stuck in the Valley of the Dead.
Nightmare Haunted House: 7.6
The Hunted: 7.58
Valley of the Dead: 8.9
---
Scare Factor:

7.79
How Did We Get This Score?

As we progressed through Nightmare Haunted House, it seemed as if the scares started off on a low, working toward a crescendo, and then they leveled out again towards the exit. There were some good hiding spots that caught us off guard – we're looking at you, lady in the wall! But for the most part, the scares derived from what the characters were doing themselves.
Sinister stares, warnings on the walls, moving furniture, and threatening dialogue also helped in keeping us on our toes. We want to give kudos to Carnage and the new character after him. They were the most intense of our tour and worked in varying ways to scare us. Carnage skillfully stalked along the walls in front of us, forcing us to play what felt like his version of hide and seek. Did we find the monster before he found us' the answer is no! We can't give it away but the next creeper was ready and waiting with perfect timing. His vocals were enough to send shivers down our spines. The mortician also had great timing!
In Hunted, although we were armed, at times, the zombies came at us fast and heavy so it gave us a pump of adrenaline each time we quickly drew our rifles at them to save ourselves. This heightened our senses making us more vulnerable to other scares, but we didn't encounter very many other than the zombies themselves, and the one that shot us several times before we could shoot it! They still caught us off-guard as we made our way through, though. They also targeted the back of the group a bit more, but if you have a larger group than us (we had 2), this may help even out the scares to everyone.
By far, the trail offered a larger variety of scare tactics. From distractions, creepy sounds, additional warnings, common fears, and suspense build-ups, there's sure to be something out there waiting specifically for YOU! One of the most effective scares targeted us from the trees and we must say, we totally weren't expecting that one! And… it's a double tap!
Don't trust the prisoners, don't trust the clowns, and I don't think we'd even recommend trusting Earl, but you won't really have any other choice. Just when we thought we'd made it out alive, Jasper the Clown was ready to attack, giving us the best finale of all three attractions.
Nightmare Haunted House: 7.26
The Hunted: 7.86
Valley of the Dead: 8.25
---
Entertainment & Value:

8.79
How Did We Get This Score?

In the past, Wicked World has been set up to where there were three separate queue lines for each attraction and guests could pick which order they wanted to visit them in. This year, this is not the case, and we feel this was for the better. This year, there's only one queue line outside of Nightmare Haunted House. As guests exit one attraction, they can proceed right to the next and then the next.
General admission for all three is priced at $28.00 this year. Combo Speed Passes can be purchased for $38.00. Our total tour time came out to 31.5 minutes putting their MPD at 1.13, which is just a smidge below average, but very good for the area!
As we waited, DJ Crankenstein was cranking out a mixture of Halloween holiday hits and top tracks. We always look forward to our visit to Wicked World because their queue line entertainers do such a great job at interacting with the crowd, and this year was no different. On select nights, they also have several escape rooms on-site that may be open. They also have a large fire pit for those chilly nights so you can take turns with someone in your group to get warmed up before going in (although we assure you, they will warm you up inside).
Be sure to bring your appetite as D&E Concessions has a TON of menu options and their food is out of this world. We say it every year but seriously, their deep-fried Oreos are to die for! You might want to eat 'em before you go in, just in case you don't come back out'
With the continuation of the remodel of their outdoor trail, a continuous plot twist in the haunted house, excellent costumes, and character backgrounds, we always look forward to our annual visit to Wicked World Scaregrounds. They will be hosting some special events such as their new, 'Hollywood Nightmares' along with 'Blackout' later this year, so be sure to stay in 'the know' by visiting their website to get all the details.
If you're looking for a fun night of frights and three totally different haunted attractions, Wicked World has you covered!
House -10 ������
Hunted – 6 ������
Trail – 14 ������ mins
---
How Did We Get These Scores

Promo Images:
Click to Enlarge
---