Wicked World ScareGrounds – Full Review
Wicked World ScareGrounds is a Haunted Attraction located in Nicholasville, KY.
5817 Tates Creek Road, Nicholasville, KY 40356View All Details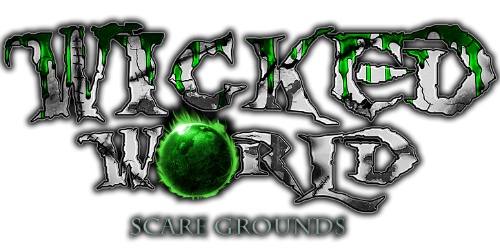 Features:

Free Parking, Restrooms/Porta Potties On-Site, Food/Concessions, Gift Shop/Souvenirs, Optional Games/Midway, Special Events, You will NOT be touched, Original Characters, Indoor/Outdoor Waiting Line, Indoor/Outdoor Attraction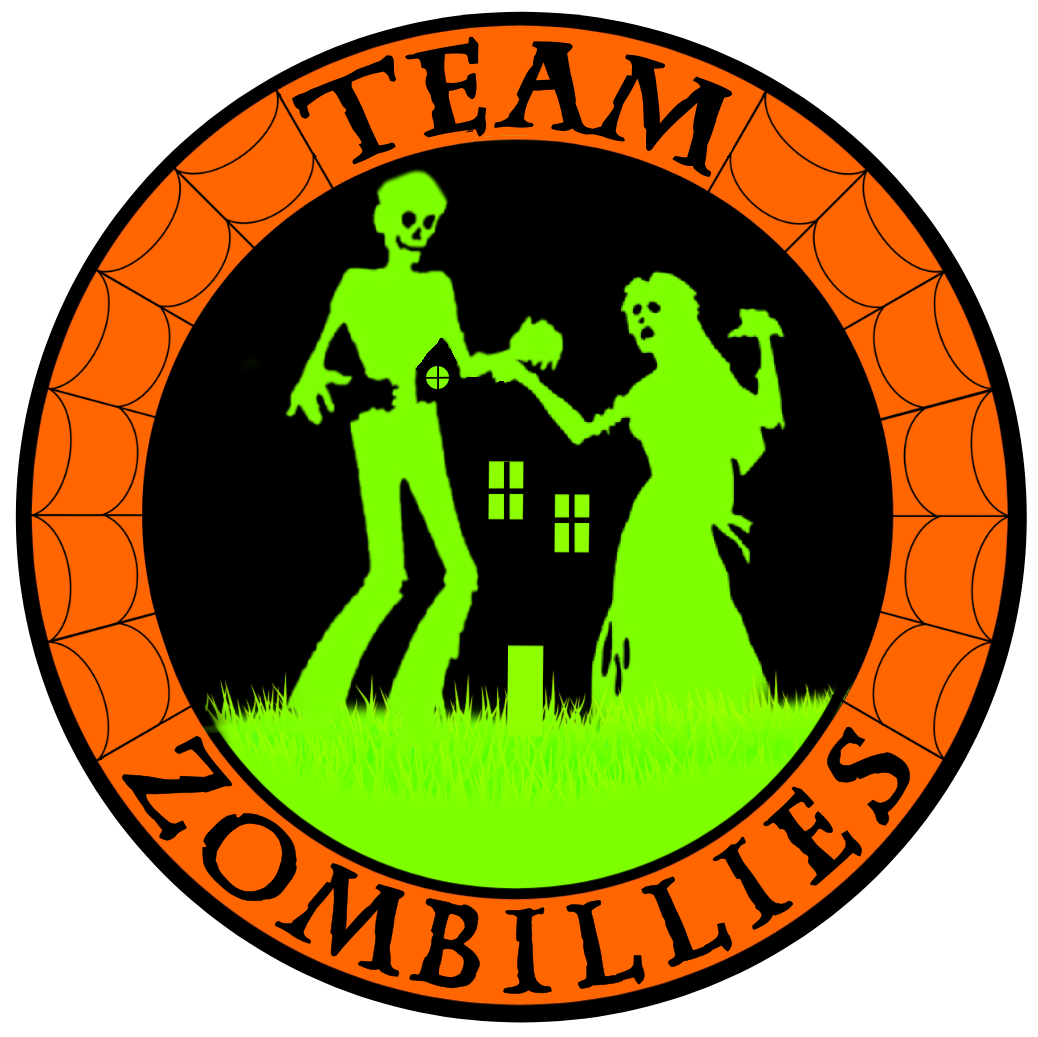 This attraction was reviewed on October 8, 2021 by Team Zombillies.
How Do We Get These Scores?

Final Score:

8.52
How Did We Get This Score?

Summary:
Wicked World Scare Grounds is a staple multi-attraction haunt in the Lexington, Kentucky area, offering 3 individual haunted attractions to help scare seekers get their fright fix:
Nightmare Haunted House is an all-indoor haunt and is the flagship attraction at Wicked World. Can you survive the nightmares – and nightmarish entities – that dwell within!? Next, guests must defend themselves and fight back against a zombie outbreak in The Hunted. Grab your guns and 'shoot 'em in the head' until' well, IF' you escape. Lastly, stop by Earl's Pump 'n Go and grab some directions to' the other side! Think you can make it through this portal to a Purgatory-like, evil-filled realm? Well' there's only one way to find out, now isn't there?
Along with a freshly-remodeled midway, Wicked World walk-ins can partake in a number of concession stands, a live DJ, several sneaky sliding actors, and a night full of frightful events!
---
Cast: 8.28
How Did We Get This Score?

The cast at Wicked World varies from haunt to haunt with each of their respective themes. While the undead in The Hunted seemed a bit more sparse than we can remember from seasons past, Valley of the Dead (VotD) and Nightmare – relative to the Valley's outdoor, more spaced-out nature – had similar and greater actor densities and diversities in comparison. Hunted gets a bit of a pass for this, though, as its consistent crazed zombie attacks were the main means of action throughout the haunt.
The Trail's cast, however, was the most interactive and believable with our group. Several of the brutes, some of which including Mama JuJu and her curse casting, Earl giving us directions to 'the other side,' the mortician making us ponder the significance of our short lives (…deep, right!?), the hotel bellhop directing us to our rooms, Madam Valentina reading our fortunes, Saddums giving us advice on how to hinder the harlequins on the horizon, and the clowns that had us questioning our cognitive sanity (just to name a few), always kept us wondering what was waiting for us around the next corner.
Closely following were the creatures within the Nightmare Attraction. While these interactions were generally more direct with a bit less back-and-forth, we did have to successfully guess a password to further our chances of survival, raise our hands before speaking in class, endure a 'palace of pain,' and negotiate the procurements of just the right caskets (and avoid getting embalmed) from the mortician before we could manage to make our way out of the exit. Speaking of the palace of pain, Father Time was an interesting encounter this year; his evil-sounding voice had us looking for a way out much sooner, rather than later! Other monsters modeled these vicious vocals and coupled them with malevolent movements and sharp attacks from unexpected locations. Other stand-outs include the ouija board spirit, the dolls, and the butcher lady for their weird movements, vocals, and overall demeanors.
The Hunted's henchmen had some great zombie-like vocals this year. Hearing that 'RAAAAAAA!!!' coming out from hidden doors and corners never failed to get our adrenaline going! Watch out for these denizens, though – just because they can't touch you doesn't mean they won't try to grab your guns. We knew when we'd finally got them all because the last few sections of the attraction were pretty 'dead.'
Of course, we can't round out the Cast section without some mention of Wicked World's midway maniacs. Rage could be found towering above the crowd, Popcorn the clown handed us a helping of his very own brand of his namesake snack food, while Noodles, Shadow, and Blueberry were constantly conspiring against the crowd by sliding across the pavement, leaving trails of sparks and screams behind them! Several folks gathered 'round for their 'limbo' competition, and them sliding and jumping over some brave customers seemed to be a crowd favorite.
PS: We still have your gift, Blueberry! It hasn't turned into two pieces yet, but we're patiently waiting!
---
Costuming: 8.75
How Did We Get This Score?

The Wicked World's wardrobe was generally very well designed. Very few weren't well-clad with complete costumes that made sense with the scenes we saw them in. Makeup was mostly applied using airbrushed techniques, which allowed realistic blending and boldened facial features to set them apart from amateur grease paint styles. Their balanced blend of masks and makeup provided an excellent showcase of horrific creativity, originality, and skill. Several characters featured more airbrushing and veiny details that extended onto their arms and hands, while others sported colored contact lenses, sharp teeth, bloody eyes and skin, and other custom characteristics that made their encounters even more calamitous.
In Nightmare, many of Wicked World's sinister assailants have returned from previous seasons, with a few new iconic characters' although we did miss seeing Carnage this year (darn it!). As mentioned above, Father Time and the ouija board spirit were a couple of great additions, each wearing high-end, original, full-head masks with grungy and layered outfits. Similar grunginess was a common trait amongst many of the costumes in this attraction, which helped them match the looks of their surroundings. From formal attire in the funeral parlor and school scene to doll-like outfits and masks in the toy shop, all the way to ghostly white nightgowns and a well-camouflaged ghillie suit in a forested scene, this haunt certainly does target a variety of its namesake fears.
The sheriff zombie with his silicone mask was spotted in several sections, often accompanied by makeup'd monsters with darkened eyes, paled skin, and hollowed-out facial features. Being a military compound, tactical attire was common, which did help reiterate the theme.
The dead of the Valley varied with each scene that we passed through. Earl's burned body parts served as a steady souvenir from his pre-mortem mutilation amidst his khaki mechanic clothing. Mama JuJu was jovially dressed with tribal treatments and trim, while the fortune teller was consistently suited with a stereotypical gypsy, flowing shawl and vibrant eyeshadow and all! After negotiating a harrowing hillbilly and a penned prisoner, we found a ghastly-greyed mortician with a walking staff and lantern in hand who guided us through the ghost town. The last few scenes feature 'The Darkwood Clan' and an accompanying troupe of clowns that are strikingly skilled at creating colorful designs with skillfully applied makeup schemes with matching high-end masks and clothing – a rare achievement above most of the clowns that we see in a given season.
---
Customer Service: 9.62
How Did We Get This Score?

Wicked World was easy to find by way of Google Maps. They have a very well-lit banner near the road that makes it hard to miss. A lit-up UTV helped guide us to an open parking space in one of their marked lots (marked with character images). Parking is free.
All of the staff members we encountered were especially friendly and helpful. Except for Dr. Drizz' watch out for that one! But don't worry' the blood on his face isn't his. They also answered any questions we had and, when we asked a question about the inside of Nightmare HH, one of them went in and found out for us!
Navigating the grounds was rather easy. They have now fenced/blocked in their waiting area so, after you enter, it's pretty easy to see where you need to go. The only thing that may be confusing this season is which haunt to go to first if you aren't paying attention.
The ticket booth, escape rooms, and haunts were clearly marked. We'd also like to note that they have multiple ticket windows to help get folks in faster. This year, they've paved the whole main waiting/walking area, so this makes it very nice to walk around.
Inside the haunts, we encountered some uneven flooring, inclines, some slick spots, and what appeared to be actual holes in the flooring in the clown area. Be mindful as you navigate and use provided hand rails when possible.
We're gonna say it again, as we say it every year, but when you go to Wicked World, plan on visiting the food vendors. You must try the deep-fried Oreos and lemonade! Also, be sure to check out their assortment of swag. They have some cool stuff we haven't seen at other haunts!
We found all of the information we needed on their website before visiting. They have everything from videos, pictures, short storylines, social buttons, ticket information, FAQ's, and more!
---
Atmosphere: 8.7
How Did We Get This Score?

Just in the last few years, Wicked World has made some big improvements to their midway area.
A fenced-in entrance and multiple haunt signs welcomed us into the midway. From there, we could now fully see the large, orange blow-up pumpkin atop the ticket booth that we saw the backside of when pulling in. At this point, our attention pointed to the newly added midway pumpkin barn as it added a great touch of Halloween to the party-like atmosphere. Although this feature wasn't fully working during our visit, once it does, it will be amazing as it's interactive! Still, it makes for good selfies and decor.
DJ Crankenstein was playing some upbeat hits keeping the crowd pumping and a new projector displayed haunt material for the crowd to watch and prepare themselves to enter. Right in front of the DJ was some deliciously fresh popcorn served up by Popcorn the Clown. Well' we thought he was serving us freshly popped kernels'
This year, the sliders have so much room to play so they set up their own version of limbo. This limbo involves the sliders running, sliding, and jumping over the stick that can be adjusted to varying heights. This was a really cool way to add to the atmosphere. In addition, there were other scary-looking entertainers roaming about as well. They all helped bring out the haunted house vibe. When we saw the towering Rage with a giant weapon in hand, we knew we'd come to the right place!
Before we entered the house, Dr. Drizz threw some bizarre banter at us which excited us to enter. It was also amusing to watch him control the groups. Both of the other attractions have signs that allude to what's inside, but Earl's Pump 'n Go really sets in a spooky sensation.
---
Special Effects:

8.33
How Did We Get This Score?

The folks at WWSG are very good at coming up with great ideas and bringing them to fruition, as shown just by looking at the facades on the trail.
Attention to detail was noticed in areas of the house, especially in the new sections, but there were also areas that seemed pretty bare. When it comes to sounds, for the most part, there was an ominous hue of music floating throughout. We also noticed some smells, a very fast strobe, and interactive lighting that seemed to know our whereabouts at times.
One of the first things we noticed in the house was a disturbing shadow figure painting peering at us. The further we settled ourselves into this town, the crazier things became. We made our way through some hanging meat, near some spiders, under an arched ceiling, through a sewer system, there was a schoolhouse facade, a swaying shack, and Father Time's Palace of Pain was completely covered in clocks! There were so many clocks that they served as an appropriate distraction.
Additional theatrical lighting ranging in colors helped pinpoint our focus. We also came across boilers, coffins, many toys, a meat display case, and a newly added fireplace surprise! There is a lot more inside Sarah's nightmares but you just need to visit to see for yourself.
Aside from the fact that each defender gets their own rifle to wave around in The Hunted, they also sound good and have a bit of recoil to them! Although the determined undead made it hard to focus on what was going on around us at times, there was a lot of commotion going on.
Rusty metal, paint peeled grungy walls, boilers, fences, barricades, and other items you'd commonly expect to see at a military base were harbored inside. There were also some interesting doors to pay attention to, gravel floors, suspicious crates, and a loud train horn.
Along the wooded walk, we came across a very believable hotel facade, a descending mineshaft, the fluorescently decorated Darkwood Carnival, a sideways room, a ghost town, and some very spooky shanties.
Although there weren't many sounds, the ones we noticed were effective. A dreadfully demented chant was echoing throughout Mama JuJu's house. Some of the effects had appropriate accompanying sounds to intensify their presence as well. A talking mailbox probably put the icing on the cake, though, as it was so unexpected and was a true testament to the powers of Voodoo.
Inside the inhabited areas, we encountered a Jazzy box surprise, ominous lighting, a crystal ball, catacomb-lined walls, a large pentagram on the floor, a swampy swamp, and a variety of fluorescent paintings, painted wooden slats, and much more.
---
Theme:

7.99
How Did We Get This Score?

A small narrative behind each haunt can be found on their main website as well as a video. We highly recommend checking these out before visiting.
We were informed that all of the cast members were given the opportunity of creating their own characters and backgrounds. We feel that this helped make the themes more apparent, especially on the trail.
Once again, they've had to bypass the normal intro to Nightmare HH due to Covid, so we didn't get a proper introduction. However, it was clear that entering the house was the beginning of Sarah's nightmares. As we made our way through her dream and hometown, we came across many things that reside in the shadows and reasons to fear walking along the city streets alone at night.
Although we're not sure if we encountered Sarah within Cedar Grove, the 'people' within it have become monstrous as their site alludes. At times, it was very obvious that we were making our way through local shops, into outlying wooded areas, and past a school into a sewer system. And judging by the recently tampered with Ouija board, something evil had certainly taken root.
Shortly after being equipped with a fully automatic rifle (not real but our giddy kindergartener came out on these), we were given a short introduction. Long story short, we were getting ready to be released into an outbreak of zombies to eradicate the problem. Yes, they're real and yes, they will come after you.
Judging by our surroundings in the facility, Fort Greenwall had been out of commission for quite some time. The main story explains how General D.K. wants to make the ultimate soldier. Although that is hard to pick up on within, and we did not seem to come across him, the zombies within ferociously bit and snarled at us which enhanced the theme.
At the head of the trail stood an authentic-looking gas station known as Earl's Pump 'n Go. Earl, the owner, was involved in a freak accident that burned his right side – as made very evident by his costuming. We're told that Earl has a 'sixth sense' in that he can see thin places in the veil between the living and those that are trapped in the Valley of the Dead.
Upon confronting Earl, he acknowledged this as we asked him how to get to that other side. Other characters reinforced this theme by also referring to Earl and his dialogue. They also referred to 'Mama', which is Mama JuJu.
---
Scare Factor:

7.92
How Did We Get This Score?

Nightmare Haunted House sure was a creepy abode with many surprises within its walls, some literally! If the unsettling growls, stares, and startles from the demented denizens within don't get ya, we're sure the confined spaces, dark corridors, and wielded weaponry just might!
Although there were only two members in our group for this particular attraction, they seemed to target us fairly evenly. A hanging picture surprise and sparks resulted in jumps while a few intimidating characters sent shivers down our spines. Some of them just didn't seem friendly. One of the most subtle but suspenseful scares was the closet warning. Right before we walked from a bedroom into a walk-in closet, we noticed writing on the wall telling us not to go into the closet. That's not creepy or anything'
Another subtle but effective scare took place when something was beating on the walls and, when we went hunting for the perpetrator, there was seemingly no one there' we still don't know who did that!
We won't ruin the surprise' we won't ruin the surprise' we won' okay, we have to tell you a little. The finale has been effectively 'chain-ged' up a bit this season. There.
Typically, The Hunted had us watching from all directions, covering each other's backs, completely unsure of where the dead were going to come from. But it seemed like there was a shortage of them midway through which resulted in us letting our guard down more than normal. Still, there was plenty in there to give us and the couple we were paired with some quick frights.
Due to their good hiding spots and scene design, it was still difficult to spot the dead before they attacked. Even if we did, we still got a rush as we focused on shooting them square in the ol' ugly noggin before they tried to eat us. This year, we advise that you keep your guns close as the zombies can and may touch them (not you, the gun). They did with us and it added to the realism and intensity. There are a few other surprises inside that may sending you flying into the air, one of which involves a tower of barrels.
Unfortunately, the finale to this attraction was vacant this season so the many groups before us must have had good aim.
Mama and her paranormal posse in the Valley brewed the most colorful potion of scares during our trek. An eerie encounter with Earl led us straight down a foggy ascension that immediately set the suspense for the ensuing encounters.
If they warn you to mind your head along the path, we recommend heeding their caution! Aside from threatening us with apparatuses for cutting, we came across sudden lunging props, a ghastly whistle that we couldn't chase down, other spooky sounds, mystifying madness, and some well-placed hiding spots.
The finale to the trail was a rather fun one. Not only did we come out of there waving our arms screaming, but we had also just fallen victim to one of the most deceiving distractions we've seen in a finale!
---
Entertainment & Value:

8.66
How Did We Get This Score?

This season, general admission tickets for access to all three haunted attractions are priced at $28.00. Speed passes can be purchased for an additional $10.00 per soul. Although all three haunts are separate from one another, they are considering everything a single line this year, so purchasing speed pass admission will only grant you faster access into the first haunt. But, on busy nights, this still cuts down on the full wait time by a lot as you get faster access to Nightmare Haunted House.
During our visit, they prodded at us in the house for 10 minutes, we spent 5 aiming for zombies' heads, and a solid 18 minutes mingling with the lifeless. When considering the GA price and combined total of 33 minutes, this brings their MPD (minutes of entertainment received per dollar spent) to 1.18 which is a bit better than last season.
As mentioned above, Wicked World has put in some sweat on their midway area. While we waited, a variety of music helped keep us entertained and we took advantage of several spooky things like photo ops. They've added a very cool pumpkin shack to the center that will give guests additional entertainment but above all, Wicked World has some of the most energetic and entertaining queue roamers to help keep guests occupied while they wait. We saw each of them target so many people in line that we feel safe in saying that everyone waiting was targeted at least once.
Before entering Nightmare Haunted House, a projector screen was playing promo videos of the haunts so this also helped pass the wait in line.
For those that like extra adventure, they do offer several escape rooms on-site. Although we've never gotten the chance to take advantage of them, we have tried their year-round escape game at Capital Escapes and it was worth the drive and money!
Wicked World is a one-stop-shop for fright! They've got the food, scares, and additional activities if you so choose to participate. They also have some of the most friendly and welcoming staff members we've come across. Take our advice and just go! And when you do, don't forget to reload and aim for the head!
---
How Did We Get These Scores

Promo Images:
Click to Enlarge
---
Join ourspookyadventures!
We visit Halloween haunted attractions year-round! Follow us for haunted house walkthrough videos, behind the scenes footage, and more!