Woodlawn Haunted Woods – Full Review
Woodlawn Haunted Woods is a Haunted Attraction located in Woodlawn, IL.
12701 North Hall Lane, Woodlawn, IL 62898View All Details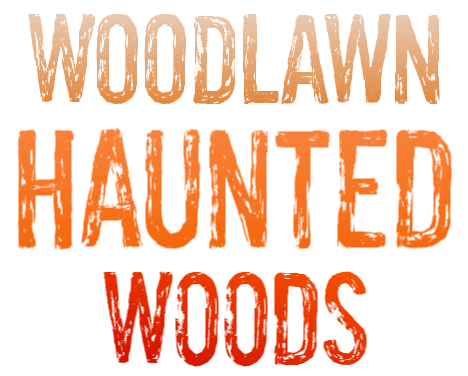 Features:

Free Parking, Restrooms/Porta Potties On-Site, Food/Concessions, "Old-School" (Low Tech), Uncovered Outdoor Waiting Line, All-Outdoor Attraction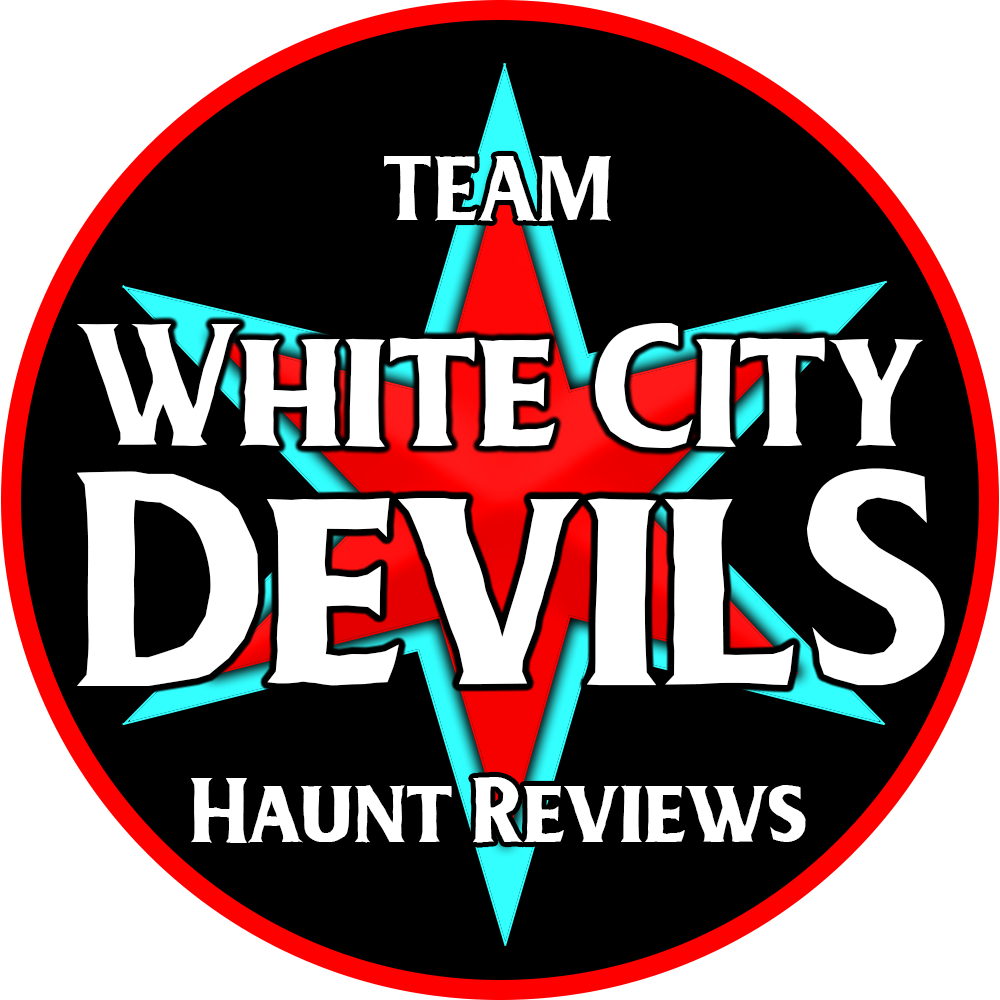 This attraction was reviewed on October 11, 2019 by Team White City Devils.
How Do We Get These Scores?

Final Score:

8.07
How Did We Get This Score?

Summary:
We went well out of our way to hit up a few southern Illinois haunts that we regularly can't reach during haunt season. Woodlawn Haunted Woods (WHW) was a clear stand out for us. WHW is actually a trail that sits in the middle of the forest. With no animatronics, a rocked trail, a haunted hayride, and very driven actors, WHW is a must-see whenever the opportunity presents itself!
---
Cast: 7.97
How Did We Get This Score?

During our visit, we had just made it to the haunt and happened to be the last group in for the evening. One would think the actors would have been tired or ready to head home for the night' NOT HERE!!! All of the 30 actors we ran into for the evening were still of high energy and excited for the opportunity of having one more scare before the evening was over.
All of the actors had a very enthusiastic approach to setting the mood even before we walked into the trail. We could hear all sorts of howls and screams piercing the dark and cold night. Cries for help were heard throughout and it set the tone very quick that this wasn't going to be an easy walk through the forest at midnight. We found out actors have a way of getting customer's names, so on top of the howls and screams we heard constant cries of one of our own names. The constant screams these actors were giving were almost enough to make us want to turn back and call it a night' and we haven't even entered the trail at this point!
When we did finally gather what little courage we had left and entered WHW, the actors kept up with the wittiness and quick answer responses we love. There was pretty much a shouting match between us and actors we couldn't see on the trail but made their presence clearly known. 'He probably went home, that chicken' was being said so I shouted, 'Come find me' in a weak attempt to intimidate back' wrong move.
Considering the natural darkness of the forest, the actors of WHW really knew how to use the natural unnerving feeling of the forest to their advantage.
It was pretty interesting the lengths they went to for scares, but I will cover that in another category'
---
Costuming: 7.84
How Did We Get This Score?

WHW is entirely on an outdoor trail, but even a cold dark night didn't affect the costuming. I don't recall any actor having on any regular clothes or hoodies or such, if they did, their costume was over it. Considering it was 50-degree weather (in the dead of night) that level of commitment was really great to see.
Makeup was really great also. An actor had that gouged out eye look, and her head was on a platter (we're not sure where the rest of her body was). That makeup was so convincing I had thought it was a fake head but she screamed at me when I got too close and it took me by surprise. Other makeup applied seemed to be the basic gashes in the face and darker tones to give actors creepy looks.
The masks worn seemed of fair quality but given the setting we were in and how quickly some of the actors moved, it was difficult to tell in terms the exact quality. Oscar the Mob boss, however, did have a pretty great costume! She had an old fashion gangster/clown look going on. It was a very unique idea and pretty creative.
---
Customer Service: 8.74
How Did We Get This Score?

WHW has a website that lists everything about the haunted trail they offer as well as many other regular activities such as mini golf and laser tag. All info including dates and prices can be found on the advertised flyer on the site. Their Facebook page is very active and gets back to responses pretty quickly.
The staff were some of the nicest people around and seem to care a great deal on customer service. I'm told you can request the actors to crash homecomings actually (great story they shared with us)! WHW has taken some pretty good steps in safety for a trail. The entire walkway is actually a rocked trail. This makes a huge deal of difference on an outdoor path because we didn't get muddy from the rain from earlier during the day, and they can also stay open in such dreary conditions. It also accounts for a leveled walkway and makes the trail wheelchair accessible.
WHW does sit just west off of a main road, down a path that one could see the main road from, yet still remains hidden from said main road. It is very cool to see all of the effort the team at WHW made to have the haunted trail wheelchair safe!
---
Atmosphere: 8.94
How Did We Get This Score?

WHW is seriously in the middle of the woods. We were told that deer have sometimes made their way onto the trail (during the day when all the spookies are sleeping). Pair the woods with a hand-built entrance that holds a giant skull with glowing eyes and red lights surrounding it and it makes for a pretty cool low budget set. What I like most is the team seem to be fully aware of how cool it all is. The night we visited, there was a pretty great fog just coming in, so there was a natural eerie feeling to it all.
It is worth noting again about the constant screaming and howling we heard while in line waiting, because it did help set the tone for our trail walk. It is really a 'less is more' kind of setting at WHW and it really works in their advantage. I feel the evening we went and making it just in time before they closed all factored into a better experience as well because it was very dark that evening even with a full moon! Oh yeah, there was a full moon (cherry on top of it all)!
---
Special Effects:

7.23
How Did We Get This Score?

It is worth noting that WHW is a low-tech trail that builds all of their sets by hand. They do a great job on transforming certain parts of the trail into scenes we walk into. They acknowledge this and actually take a lot of pride in being their own thing, which I find very admirable.
I mentioned before of the actor who looked like just a head prop. Well that whole scene was pretty cool overall. The table hid the rest of her body and the whole scene felt kind of like a gypsy display of sorts. There were small glass jars full of eyes and wet specimens and such. It was very impressing what low-tech/kind of old-school effects they had. One room we happened to step into housed a young kid standing in our pathway. The whole room we were in felt rather uncomfortable in an effective way. With mattresses all over and the walls of this small shack covered in writing and such, it felt as if something sketchy was going to happen, and it was a great set up for a jump scare actually! There was some lighting along the trail which gave the natural look of the woods the feeling of someone always lighting a path ahead. WHW also has a haunted hayride in the middle of the trail! Unfortunately for us, the trailer was on its way back from the shop, so we didn't get to experience it. I was told they have actors out in the field running up to the ride and it sounds very entertaining.
We learned from visiting WHW that it's definitely not always about the high-tech props and crazy scenes (not knocking what anyone does one way or another) but (at its core) it is about having a passion and love for providing scares and scenes and all things.
---
Theme:

N/A
How Did We Get This Score?

This year, WHW wasn't set on a specific theme, but has done some fun ones in the past. I was told they do have a theme already set up for next year!
---
Scare Factor:

8.19
How Did We Get This Score?

WHW did provide some great scares on the trail, besides having strangers shout your name in the middle of the night in the woods. When we eventually would come across the actors screaming for us, they kept it up no problem. Jump scares were plenty, as there were a great number of hiding spots. We met Lilah on the path who warned us of pickles up ahead. Naturally, my mind goes directly towards food, but I do wish we would have heeded those warnings a bit more seriously' go find out why!
One of the more greatly terrifying actors was a real creeper. He did his job so well we thought it was actually the theme of the haunt! After encountering the actor early on from a drop window scare, we continued our trail and heard his footsteps in the distance. He was following us throughout the rest of the haunt, always in the distance. We would forget about him when we encountered other scenes and actors, but he would again pop up in the distance.
Another great example is the actor who was whispering to us about his grandmother sleeping. After walking down the trail we had to turn around because he started screaming. The actor following us came from no where and started banging the whispering actor around and eventually took him away. It was very cool! I do appreciate him holding back a bit in the sense that it allowed us to see the other actors in their moment of the spotlight, but he eventually came around' always.
Thinking this was the theme of the haunt (some wanderer following us and hurting everyone in sight) we were told there actually wasn't a theme. Turns out the actor took some liberties and went off the cuff with what he was doing. I do get that this may be a hard thing to achieve practically on a night to night bases with every customer walking through, so it is possible that this could become a very cool and unique experience for a lucky few. Either way, it did give off a pretty frightening experience.
---
Entertainment & Value:

8.12
How Did We Get This Score?

WHW was a really great experience for our first trail! Tickets are only 15 dollars and one could save 5 dollars by bringing in a new and wrapped toy! Our time spent on the trail was 19 minutes. This can vary from experience to experience, because we were warned if we run, we would get chased. I can see guests running straight through and never looking back in an easy 2 minutes (those guests are chickens). The MPD value on WHW comes to 1.27 which is probably one of the higher values I believe we have come across. This value is really good considering all of the fun and scares we had throughout our time and meeting some really great owners who would chat with anyone of their guests like someone they haven't seen in years.
I feel with having 16 years (on and off) at the trail and all of the experience they have, WHW is very content with all they have to offer and how well they execute it. I am also very satisfied with having taken the time to attend such a great trail!
---
How Did We Get These Scores

---
Guest ReviewsGuest Average: 10 out of 10
Jack Price – 10/10 – October 21, 2023Went at full spook, very scary, they come out when you least expect it. The hay ride in it is also …show more really fun. I really recommend if you love scary things and jumpscares.
Jason – 10/10 – October 16, 2021Got there at 1030 pm had to wait till 1115 to get on the trail it was worth the wait.
Travis huff – 10/10 – October 4, 2019Great place me friend an kids went had a very young child with us friend screamed during one jump …show more scare an child cried actors broke character an helped to calm kid down one even took off mask an showed them it was ok highly reccomend this haunt great staff great fun