Woods of Terror – Full Review
Woods of Terror is a Haunted Attraction located in Greensboro, NC.
5601 N Church Street, Greensboro, NC 27455View All Details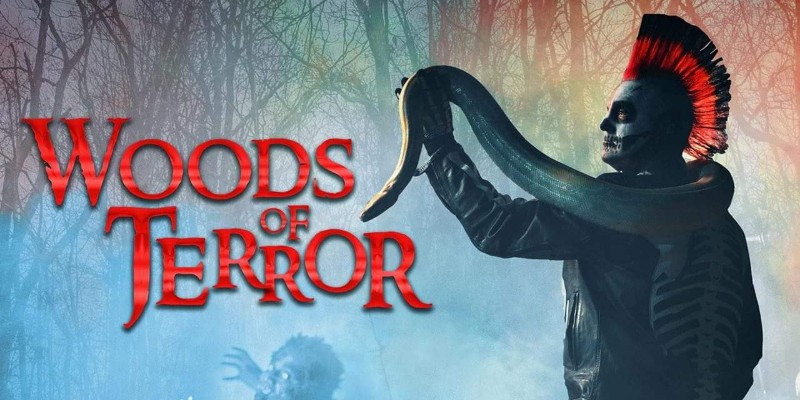 Features:

Paid Parking, Restrooms/Porta Potties On-Site, Food/Concessions, Gift Shop/Souvenirs, Optional Games/Midway, "Hi-Tech" Attraction, You will NOT be touched, Movie Characters, Original Characters, Celebrity Appearances, Uncovered Outdoor Waiting Line, All-Outdoor Attraction, Indoor/Outdoor Attraction, Family Friendly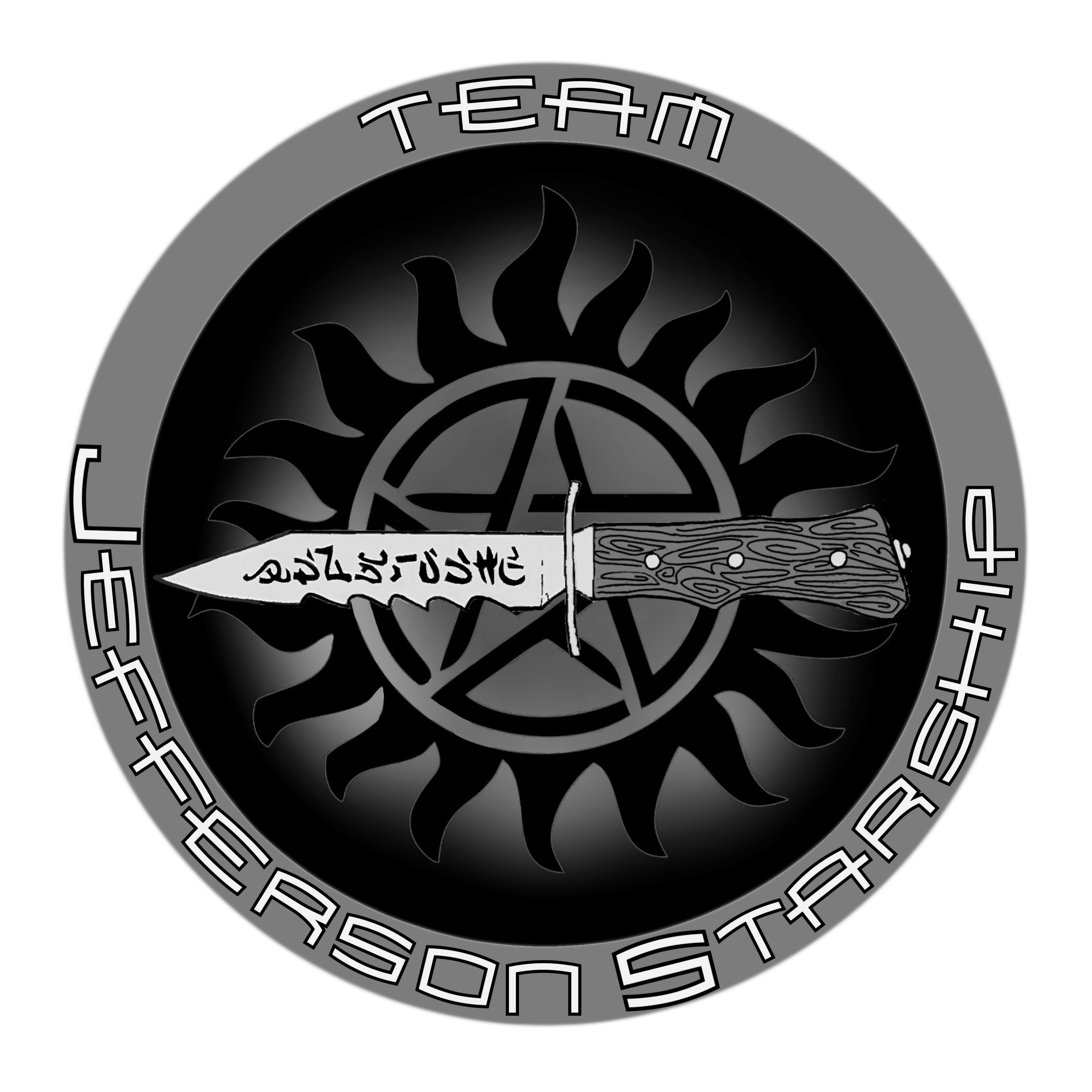 This attraction was reviewed on October 6, 2023 by Team Jefferson Starship.
---
About Our Reviews and Rating System
---
Final Score: 9.31
Final Scores – By Category

Final Scores – By Attraction

Summary:
In the woods of Greensboro, there is an incredible wonderland of screams, delight, and sensory overload. The aptly named Woods of Terror is a truly massive haunted house, and with 32 years of scaring customers, they've become a local favorite and a must-see.
From the grand entryway to the final steps descending from the last haunted house, there is a wealth of world-building and stunning detail. The Midway section is high energy; a live band was playing a killer cover of 'Zombie' as we came in, and roving monsters in the Midway prepare you for the seventeen haunted houses you're about to experience. This incredible haunt will take you around the world and then out of it.
---
Cast Score: 9.08
Cast Scores – By Question

Cast Scores – By Attraction

Cast Review:
Our entertainment started before we entered the haunt as we found ourselves stuck outside the turnstile watching the group before us, too afraid to go into the Midway. The welcome you get from the monsters of the Midway is unforgettable. Our creepiest greeting came from the triplets, who were skipping about and causing havoc. Clowns, ghouls, identical lunatics, and fallen angels roam the space, scaring everyone in sight. From there, we were constantly impressed with the dedication and passion we saw in the monsters here.
Every one of the seventeen haunted houses had a character that welcomed you in and set the tone; every last one did an incredible job with that. From the rhyming nurse outside of Brookhaven to the ticket taker at the Grand Cinema, each of them found a way to engage us and set up the story we were about to experience. In 3D Euphoria, we experienced clown treachery that was truly impressive in its evil, and one haunter burst through a wall that looked impenetrable with the perfect timing. The doctor in Brookhaven had a number of witty retorts, and the hidden chainsaw wielder really got us good. We were spoiled for choice for shoutouts this year.
---
Costuming Score: 9.18
Costuming Scores – By Question

Costuming Scores – By Attraction

Costuming Review:
We saw a lot of intensely detailed and interesting costumes this year, especially in the Midway, where characters roamed through the crowd grabbing victims. Makeup is done very well; despite the large number of monsters, we didn't spot any repeats. Each and every clown and their Ringmaster, Bone Daddy, have unique looks that create their characters. Ashen skin, painted-on rot, and blood galore will greet you.
Everything we saw was scene- and set-appropriate. It seems crazy, but this is a compliment: these were the scurviest pirates we've seen this year. The creatures in Eleven's Nightmare were really detailed and created a cohesive theme while still having variations on each character. Big shout out to the colorful and fuzzy monster in the 3D Emporium, who managed to be really shocking thanks to their costume design and stealth.
---
Customer Service Score: 10
Customer Service Scores – By Question

Customer Service Scores – By Attraction

Customer Service Review:
From the moment we arrived, the customer service was phenomenal. The signage is huge, and the lot is well-lit and full of attendants leading people into spaces. A staff member saw one of our team looking for a trash can and immediately came over to help. The website was easy to navigate, and they have a simple way to sign their waiver and speed your way into the haunt.
They make sure that there are a lot of things on offer to customers, including several food vendors, merchandise, super fun photo ops, and a live band/DJ.
The safety here was on point, as we saw security stop a customer throwing rocks mid haunt and removing them. The team at Woods of Terror have gone out of their way to make this a safe and fun experience, and they've taken special care within the haunt to light any elevation changes or serious trip hazards without breaking immersion.
---
Immersion Score: 9.21
Immersion Scores – By Question

Immersion Scores – By Attraction

Immersion Review:
Woods of Terror has pulled off a real feat because they've managed to have incredible immersion through seventeen separate and distinct haunts. Worldbuilding seems to be a specialty of theirs as we were transported to all sorts of scenes of horror, each set in different places and times.
We cannot gush enough about Jack's Revenge's details and the aesthetic's retro feel. The details within the Voodoo Lagoon were magical, especially the twinkling bottles and potions throughout that created a fully realized scene.
The transition between each house was detailed and clear, making the theme changes feel smooth instead of jarring. The Mortuary has some deeply haunting scenes that carry a melancholy horror with them. Eleven's Nightmare is so well done that it was instantly recognizable and made it hard for us to move forward when all we wanted to do was stare at all the details and easter eggs. In the Grand Cinema, we were breathless when we saw the entrance to Elm Street. It was something we had never seen before, and it was truly stunning while managing to drive home the horror about to come.
If you had told us we would be going to a haunted tree house this year, I think we might have scoffed, but here we are, and Woods of Terror has an actual haunted treehouse that you are in where the floor sways softly, throwing you off and the terror mounts to a literal 20 feet.
---
Special FX Score: 9.23
Special FX Scores – By Question

Special FX Scores – By Attraction

Special FX Review:
Pyrotechnics were going off over the fence before we had even entered. Woods of Terror utilizes some innovative special effects to disorient and confuse you so they can scare you more. Floors pitch and lean and then actually move under your feet.
We experienced all sorts of things, from being on the high seas to moving through a rotating funhouse. It was here we suffered the greatest of betrayals in a clever little maze overseen by a clown that gives terrible directions. Rumble floors and creaky bridges have been built here to bring life to scenes, and room details go from floor to ceiling. The 3D house is really well done and contains a lot of neat little surprises. In many houses, there were scents that transported you, and this was especially noticeable in the Cinema, where the scent of popcorn greets you when you enter.
The lighting and detail were excellent in all of the houses. Still, we were blown away by the careful lighting of the Chapel scene and the Voodoo Lagoon that made these places magical and otherworldly.
---
Scare Factor Score: 9.23
Scare Factor Scores – By Question

Scare Factor Scores – By Attraction

Scare Factor Review:
Each of our three team members got surprised by an actor here, which is unusual for us. The group behind us had a screamer that kept getting held up as he tried to get back and away from whatever had scared him at that moment. There is a huge variety of scares here because of the different house themes, which lends to a constant barrage of fear instead of predictable moments. Hardwired offers an existential horror with AI reaching its bloody endpoint. Sensory Overload is just that, and Cinema Grand offers classic 80's slasher fear. There's something here to scare everyone, which even worked on our veteran team.
---
Entertainment & Value Score: 9.51
E&V Scores – By Question

E&V Scores – By Attraction

E&V Review:
This one haunted house has seventeen haunted attractions, along with live entertainment and a parade if you come early enough. It took us fifty minutes to walk through all the houses.
General Admission is $35-47, and Fast passes are $45-57, depending on the evening. It's a $2 upcharge for 3D glasses. If you want more perks and memories, there's a $65-77 option called All Access Pass that gives you Fast Pass perks along with a collectible lanyard, glasses, a discount in merch, a collectible card, a BOGO ticket for their Terror in the Dark event, and a ride in the Hellevator in the Midway. The highest tier ticket is The Golden Ticket, and it gives you all the perks of the All Access but adds on early access, a meet and greet with some of the amazing monsters there, photo ops and autographs, and an exclusive collector's item.
We recommended Fast Passes at the bare minimum as the Woods of Terror fill up nightly. This is an incredibly long haunt for this price, with a ton of detail, awesome actors, and great customer service. It is a must if you're in the area or willing to travel.
---
View Full Score Sheet
---
Pics We Took From Our Visit:
---
Promo Images:
Click to Enlarge
---
Guest ReviewsGuest Average: 7.89 out of 10
Brittney – 10/10 – October 5, 2019From the time we got there till the time we left there wasnt a dull moment. From the attractions to …show more the actors to the music and the venue,its all excellent! Everyone was very nice and professional! Ypu can tell just how much time and work go into everything. So many different things ive never seen done in a haunted attraction, and ive been to many! I would recommend Woods of Terror to anyone looking for a great time and a great scare!
Heidi – 10/10 – September 27, 2019From the sign beneath the McLaurin Farms entrance to the large 'exit' signs in the parking lot, …show more there is always something to guide visitors to where they need to be. There are plenty of non-costumed staff around inside the attraction that can answer questions about the haunt and its 28 year history or that can direct guest to the folks who can. The Midway Monsters may never break character, but they will point a visitor on their way, often with a horror-filled spring in their step, should they be asked a question.
Maygen – 10/10 – September 21, 2019Exceeded my expectations! Me and my children will be back!
---
Past Awards
---
2019 Awards
Best Midway Actors (Given by: Team Jefferson Starship)
---
2017 Awards
Best Pirate Ship (Given by: Team Jefferson Starship)
Actor Shout Out Award - The Hell Stalker and Cutt-Throat Catherine (Given by: Team Jefferson Starship)
---
---
Past Awards
---
2019 Awards
Best Midway Actors (Given by: Team Jefferson Starship)
---
2017 Awards
Best Pirate Ship (Given by: Team Jefferson Starship)
Actor Shout Out Award - The Hell Stalker and Cutt-Throat Catherine (Given by: Team Jefferson Starship)
---
Join ourspookyadventures!
We visit Halloween haunted attractions year-round! Follow us for haunted house walkthrough videos, behind the scenes footage, and more!