Zombie Farms – Full Review
Zombie Farms is a Haunted Attraction located in Winterville, GA.
568 Smithonia Road, Winterville, GA 30683View All Details

Features:

Free Parking, Restrooms/Porta Potties On-Site, Gift Shop/Souvenirs, You will NOT be touched, Original Characters, Uncovered Outdoor Waiting Line, All-Outdoor Attraction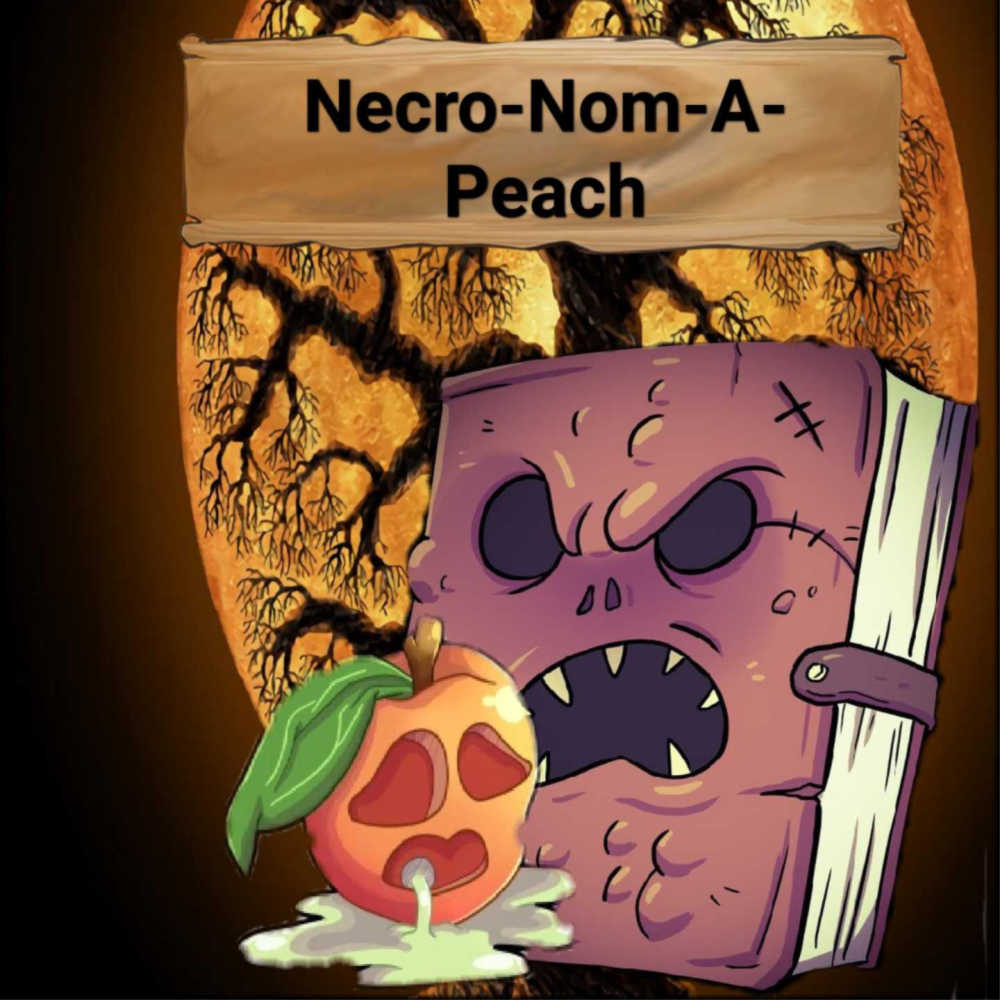 This attraction was reviewed on November 1, 2019 by Team NecronomaPeach.
How Do We Get These Scores?

Final Score:

8.53
How Did We Get This Score?

Summary:
When a place merges the thrilling fun of a haunt with a story that spans multiple years of theme, they are doing something unique and innovative. That is exactly what drew our group to Zombie Farms in Winterville, GA which is a town just east of Athens.
Since they have acquired their current location, these haunters have been building a story of curses, evil corporations, and, of course, zombies. 2019 brings another chapter in their story of the terrors of this land that they are on. This year brings in homage to the web-based collaborative-fiction project SCP, as the Foundation is there to Secure, Contain, and Protect people against the evil of the land' or are they?
This is a haunt that we are very interested in hopefully seeing yearly to see exactly what will happen next at Zombie Farms!
---
Cast: 8.13
How Did We Get This Score?

Zombie Farms had a wide variety of characters paying homage to SCP creatures and themes. Each of those characters crawled, jumped, ran, and creeped on our group as we made our way through the trail. One of the highest energy characters we met in our exploits was Giggles, who was there to help handle snitches by giving them stitches. Several characters came straight from the SCP universe, but even those who did not recognize the references appreciated how they'd been brought to life deeply and creepily. Many had unique dialogue, lending each a clear and specific personality. Many characters would continue speaking amongst themselves once the group had moved on, just loud enough for us to hear but without infringing on the next scene.
---
Costuming: 8.65
How Did We Get This Score?

Zombie Farms costuming was pretty innovative, utilizing the LED lights, machinery, and equipment to make characters seem otherworldly or technologically advanced. Foundation guards had glowing visors, which made them eerily visible from afar. Underlit costumes gave some creatures an ethereal look. Every actor was fully costumed and unique, down to many Foundation personnel having individual ID numbers. Doctor Hammerstein's two-faced mask told the conclusion of his horrifying story all by itself.
---
Customer Service: 8.58
How Did We Get This Score?

Zombie Farms was very easy to find. Our GPS took us straight to them. Their signage is well lit and was easily seen from the road.
Upon entering, we came upon the first of many SCP Foundation characters, who was happy to both begin building the theme and help us find our way. Once inside, we were the very last group of the bitterly cold night. However, all the employees were still all friendly, welcoming, and energetic helping us with anything we needed.
Information on Zombie Farms and their theme can easily be found on their website, Facebook, Instagram, and other social media platforms.
---
Atmosphere: 9.2
How Did We Get This Score?

Upon entering Zombie Farms it was so obvious that it was not only a haunt, but also that it was SCP themed. Foundation guards were present even before we parked. Audio and visual announcements were playing in the midway, all of which helped build the theme and prepare you for your adventure joining the Foundation as Class D personnel. Even the tickets were ID badges with unique numbers for each person. The queue line had actors and plaques explaining this year's story, as well as the history of the haunt that explained the events that lead up to it. At the end of the line was Dave, who briefed us on the details of what was to come and continued building the story before sending us on buses to be taken to the actual start of the haunt. Several times we said 'Ah, now we're really getting started,' only to be shown that we hadn't yet begun our adventure.
---
Special Effects:

8.78
How Did We Get This Score?

Zombie Farms had a wide array of special effects, which set the story in each scene and built tension in transitions. Sounds were the most prevalent, with ambiance and Foundation announcements in almost every set. As the story progressed, they went from instructional to warnings to containment updates. Going through the dark science lab, sound was the only thing we had to go by. And they were nasty, disturbing sounds. Lighting was also used to great effect. Characters and props were lit from different and unusual angles and colors, further adding to the paranormal or otherworldly appearances of the Anomalies.
The sets were intricately executed, creating a journey that felt far more than just tromping through the woods. In three-quarters of a mile, we felt like we'd traveled through woods and graveyards and swamps and laboratories, each feeling like a very different location while maintaining a cohesive progression. Sets were often four or five times as large as the area we were even allowed to be in, making our adventure seem much larger than what we actually had to walk.
---
Theme:

9.25
How Did We Get This Score?

Zombie Farms really commits to a theme. This year's theme is of the SCP Foundation, but it builds upon the many previous years of story. It was a unique experience that we're excited to return to and see continued. Every part of the property down to the parking attendant and tickets being ID badges builds on the theme. You joined the story the moment you arrived, creating a seldom-seen level of immersion. The storyline is set at the location, so the land itself is the theme. Even for those not familiar with the SCP Foundation, the theme was very clear. Some staff members admitted to being unfamiliar with the Foundation, but even that made sense as the Foundation is an organization with a history of secrecy and memory erasure. Half our group only knew of the SCP project in passing, and even they felt immersed in the lore offered by this haunt.
---
Scare Factor:

8.08
How Did We Get This Score?

Zombie Farms did a really good job making their scares come from all angles. They attacked us through visible and audible scares, but also with physical ones. While this is a no-touch haunt, there were things we were obliged to touch that had grotesque or disturbing textures. At one point, being forced to duck under a fence gave us a creepy perspective on the next scene.
They had a wide variety of scares, including classic jump scares and creepy beckoning. Disturbing psychological scares like working your way through bloody hanging sheets, and being observed by humming drones. Scares referencing SCP lore made those familiar with it even more creeped out. And the best scare was the conclusion, which built up with a short scene wrapping up the story and resulted in our party being split up and pinned in by chainsaw-wielding maniacs.
---
Entertainment & Value:

8.28
How Did We Get This Score?

Zombie Farms was an overall excellent haunt. It has a rich story, an immersive theme, and was fun and spooky even without that. At an even pace, our journey down the trail was about thirty minutes long. With general admission being $25 dollars, that gives this haunt a 1.2 minutes per dollar ratio. This is just above average, making it a good time value.
Included in the ticket price is the bus ride, the midway entertainment with movies, a fire pit, and the engrossing story. With all of this wrapped up in an SCP bow, this haunt was well worth the price and travel. We greatly enjoyed this haunt, and are excited to see it again next year!
---
How Did We Get These Scores

---
Have you visited this attraction?
---
Past Awards
---
2019 Awards
Best Executed Theme (Given by: Team NecronomaPeach)
---