Crawford School of Terror – Full Review
Crawford School of Terror is a Haunted Attraction located in Connellsville, PA.
125 N 7th Street, Connellsville, PA 15425View All Details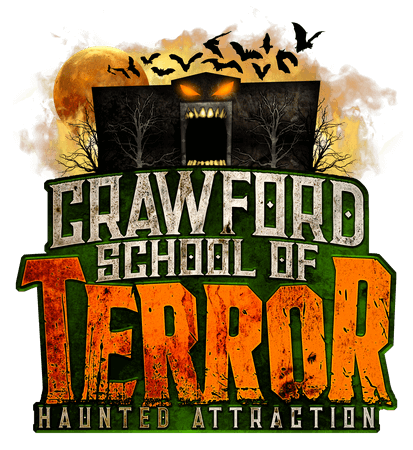 Features:

Free Parking, Restrooms/Porta Potties On-Site, Food/Concessions, "Old-School" (Low Tech), You will NOT be touched, Original Characters, Uncovered Outdoor Waiting Line, All-Indoor Attraction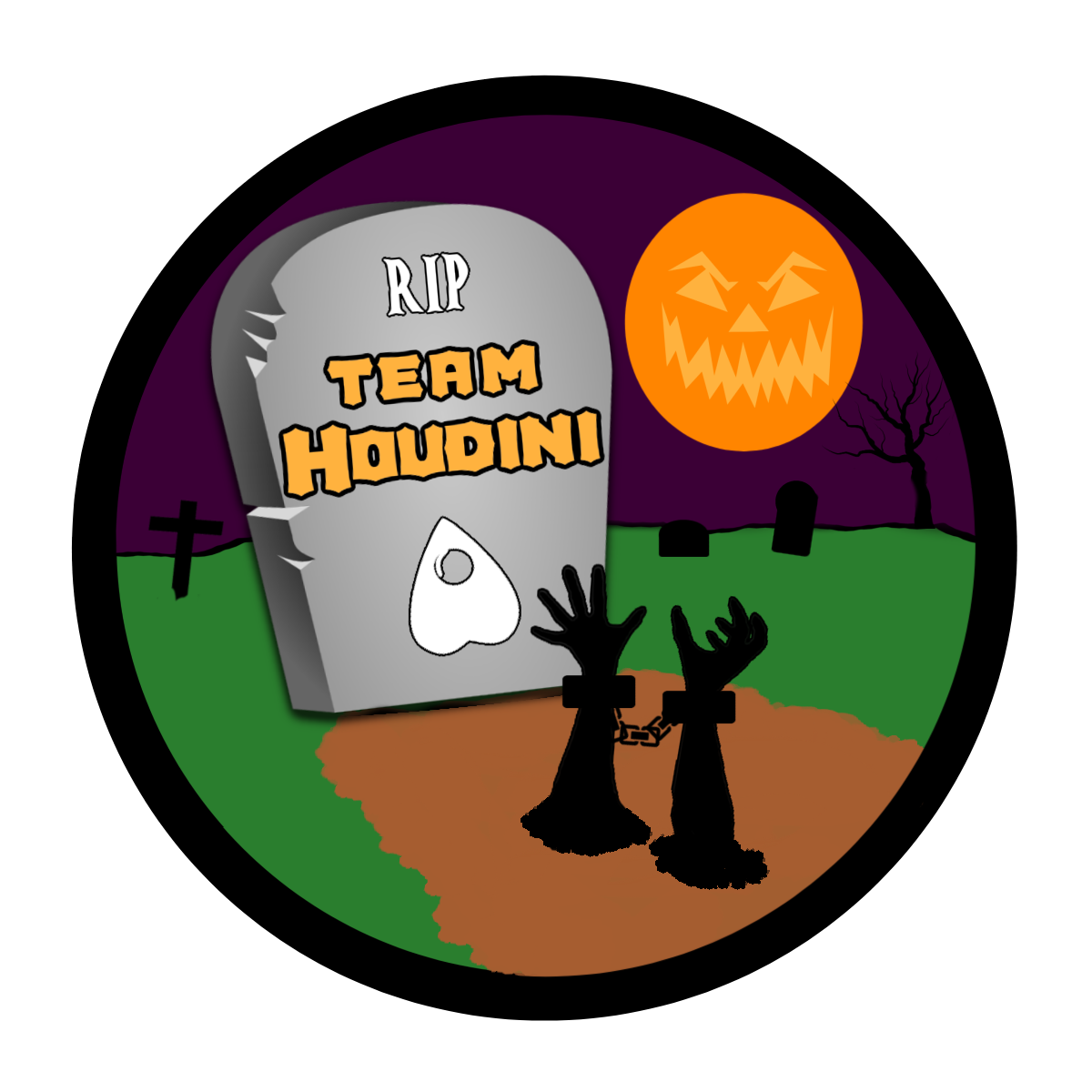 This attraction was reviewed on October 1, 2021 by Team Houdini.
How Do We Get These Scores?

Final Score:

8.95
How Did We Get This Score?

Summary:
School is in session! For some, that is scary enough. On the surface, Crawford School of Terror reaches back into our subconscious and brings out our adolescent fears from our childhood. Teachers, homework, classmates, failure, rejection, and maturity are all common fears of school and our youth.
Aside from those fears that Crawford will dissect, there is deeper lore to this school. Drawing parallels from the movie The Crush (I wasn't the only one to see that right?), Margarete was a lovesick sixth grader with a dark past that was head over heels for her teacher. She would stop at nothing to have him, including murder. After a series of horrific events, she has been permanently trapped in these halls for eternity, each year bringing more unfortunate souls with her.
Crawford School of Terror is in its sixth season and over the last two years that we have reviewed them, it has become one of the most improved and scariest haunts we have reviewed and brought home the scariest haunt award last season amongst some stiff competition and Covid. Crawford offers three floors with different themes on each level: Classic Crawford, Demented Daycare (replacing Crawford Fear Grounds), and The Ritual, a revamp of last year's witching hour.
Can Crawford bring the terror and retain the crown of 'scariest haunt' by Team Houdini for a second season? It's time to muster up some confidence and get ready for a lesson in fear.
---
Cast: 9.15
How Did We Get This Score?

Crawford School of Terror's cast is always a class act and they brought their 'A' game during our visit. These performers did not go for jump scares alone. Trust me, they are there, but they had a purpose and a character that they were channeling and bringing to life. The twenty-five or so personalities all seemed original with no copycats.
The first professor we met requested we turn in our homework, but we were not prepared. We had some back and forth banter about genetics and then we were sent on our way. Dr. Wilson did a great job of reacting quickly and naturally to our responses and candid remarks. Another teacher was surfing on her possessed desk as she screamed at us for not having hall passes and continued screaming how we would not amount to anything; I think I had her in 6th grade.
The cafeteria staff wanted us to eat some unappetizing dishes. A pig boy escaped from the cafeteria and popped up out of nowhere making a horrendous squealing noise which caught me by surprise. A cheerleader crouched up on the bathroom sink spitting out a white foam; a disgusting and unusual site. A neurotic nurse nervously and quietly said she just needed one of us to stay, providing a very uncomfortable feeling before piercingly stating she would slice us up.
Then there was Georgie. Georgie is hard to explain, wrapped up in bloody sheets he was not as scary but entertaining to watch. He seemed to pop up all over the haunt and outside of the haunt never breaking character. In the school, we also collaborated with the prom queen (~Carrie?) who aimlessly wandered the locker room, the shop teacher sharpening his tools, Margaret still hanging around, a librarian who was unhappy with our chatting, a puppeteer and, of course, a variety of screamers and growlers.
Class may have ended for now, but the scares continue at the daycare. A shadow, crazy children, and some stuffed animals were awaiting us. In The Ritual, a voodoo priest provided us some back story before entering the area where we encountered a bride, a ghost, swamp creatures, and more.
The thespians did an excellent job of staying in character and providing their dialogue in a believable manner, such as the dead bride in the cemetery – who seemed extremely upset that her husband left her and she did not know why, while another spirit wanted us to stay with her.
Detailed dialogue and intimate interactions fit each scene accordingly. It is easy to see why Crawford School of Terror passed the drama class with flying colors.
---
Costuming: 9.12
How Did We Get This Score?

To keep up with the acting and character development the costuming stayed on point. Creative, complete, and consistent with the characters, we found no incomplete assignments. We were glad to see the greeter had on makeup and a costume this year, thus providing a deeper experience.
The professors had on suit-style clothing and white and black makeup to give the classic dead appearance, the pig boy had a pig mask and overalls, the prom queen's dress had a traditional prom dress appearance and sash, the lunchroom attendant had on a white apron, one ghostly girl had on a white gown with black hair and ghoulish makeup, the desk jockey was wearing a light-colored dress with black and white makeup, the nurse had bandages wrapped around her face and teased hair, and Margaret had very detailed makeup reminiscent of the exorcists. Margaret's makeup and the girl playing hopscotch in Demented Daycare stood out to us. All provided a realistic feel for each area – another gold star.
---
Customer Service: 9.55
How Did We Get This Score?

Even though we have visited Crawford a few times, I still need to rely on my GPS, which made the haunt easy to find using Google Maps. A link to GM directions can be found on their website. A large sign in front of the building has the name of the haunt, and parking is located directly across the street. You really can't miss the building.
Speaking of websites they have plenty of information on their sites about the haunts, tickets, and the urban legend of Margaret. They also have a heavy presence on social media, so don't forget to check them out on Facebook and Instagram.
Everyone we encountered was pleasant and helpful.
We did not see any safety hazards outside of the dark areas and steps. Nothing uncommon for a haunt or too dangerous. This season Crawford is following local guidelines regarding Covid this year. There are still hand sanitizing stations available.
---
Atmosphere: 8.85
How Did We Get This Score?

It's not hard to tell by looking at the building that this is an older schoolhouse. The combination of green and blue lights splashing on this three-story, red-brick building with tenebrous features just screams "haunted house." The tree outside of the haunt is adorned with glowing Jack O lanterns and a fire pit is located in front of the grounds to keep you warm on these cold nights. If that gets your blood warm, you can try some axe throwing. Line actors are also making their rounds scaring and entertaining those awaiting their demise. We had quite a comical interaction with a green character who constantly screamed 'EGGS' at us. Hungry? There are also concessions on site.
We were happy to see some changes to the outside that promote a stronger haunt vibe and got us excited to enter.
---
Special Effects:

9.06
How Did We Get This Score?

Audio has never been an issue at Crawford's. Soundtracks play throughout the haunt with the sounds adjusting according to the area. Eerie music flows throughout the classrooms and intensifies in certain scenes. The possessed siren (as in the mythological creature) sounds in Margaret's room stand out. The nursery has a deranged soundtrack with children laughing playing throughout, and The Ritual has excellent natural outdoor sounds of crickets, owls, and wind with soft music accompanying them. All of the sounds helped provide solid immersion into each area.
Another thing we noticed was lighting this year. Crawford did not try to hide sets with darkness and low light, but instead used light to accent and improve visibility while keeping a spooky ambiance. This provided much more to see, appreciate, and fear.
Props are used throughout, but this is an actor-focused haunt.
In Classic Crawford, most of the rooms have a distinct feel. We ventured through a few classrooms with chalkboards and desks, a library with glowing books, a bathroom with a peeing animatronic, a complete cafeteria filled with foreboding food, a music room with an organ and hooded singers, a biology lab with bodies and pictures of the human body, a chemistry lab with beakers and chemicals, a nurse's station with a shaking animatronic, a spider-infested area also held some large and original spider sacks, and Margaret's room with decorating taken directly from The Poltergeist, to name a few. Each area felt unique with theatrical design and detail. Margaret's room had some new changes and is still one of the coolest rooms we have seen.
The nursery was lined with dingy brown walls with peeling wallpaper. It was littered with baby stroller's cribs and lots of toys. The Ritual, still maintained the outdoor feel even though we were in a basement. The cabin, swamp, and cemetery felt immersive. The catacombs felt like real sandstone caves providing another unique effect.
---
Theme:

9.12
How Did We Get This Score?

The main theme and largest is Classic Crawford; this is Margaret's story. Embark through a nightmarish school filled with evil and sadness. Tortured teachers, psychotic students, and the maniacal Margarete have a permanent hall pass. Now, patrons enter Classic Crawford first which offers a more natural feeling than last season. Last year, we felt entering the brightly lit carnival section first after standing outside the towering, dark, schoolhouse felt a little unnatural. This year everything felt organic.
Demented Daycare is the newest addition, which feels more in line with Classic Crawford – another improvement with better continuity of the overall theme.
Deep in the basement hides Ritual (formerly The Witching Hour) This revamp is mostly unchanged from last season. Now, you do not have to leave the building once inside to enter the basement, which adds a nicer progression between haunts. The ritual doesn't tie in with the above themes; it is its own thing. The design fits the theme well, it would be cool if they somehow could tie this into the Margaret storyline; that would be amazing (… I have a few ideas)!
The main theme fits the schoolhouse perfectly and the facility doesn't get any more realistic.
---
Scare Factor:

8.79
How Did We Get This Score?

Scares seem to come as easy to Crawford as ABC. Last year, winning "Scariest Haunt" out of the 18 haunts reviewed in the area, was not a small feat. Only time will tell if they can grab this award again this season, as we have 15 more haunts to review this year.
That being said, last night was a great show and scares were aplenty. The actors popped out of everywhere providing sinister scares, silent scares, stalker scares, bold banter, and funny frights. A finale was present this year.
It was great to have interaction and dialogue besides the norm, which helped contribute to an assortment of fears. This shows why, at Crawford, a little learning is a dangerous thing.
---
Entertainment & Value:

8.25
How Did We Get This Score?

Crawford School of Terror is open in October on Fridays and Saturday's including Halloween night from 7-11.p.m. Tickets cost $20 a person. But that's not all; for an additional $20, you can get an hour of indoor axe-throwing (for those 21 and older, it's BYOB), and for an additional $25, you can attempt their 60-minute escape room, which we have experienced and thoroughly enjoyed! You can read that review HERE.
Crawford School of Terror has so much school spirit it's spooky. (ok, no more puns.) Top-notch acting, superb sets, and being in a real haunted school provide the textbook (ok last one) haunt experience.
---
How Did We Get These Scores

Promo Images:
Click to Enlarge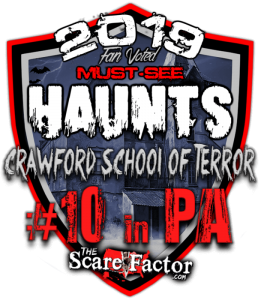 ---
Have you visited this attraction?
---
Past Awards
---
2022 Awards
Scariest Cast (Given by: Team Houdini)
Highest Rated Costuming - TIE - with Hundred Acres Manor (Given by: Team Houdini)
Highest Rated Immersion (Given by: Team Houdini)
Highest Rated Scare Factor (Given by: Team Houdini)
Nurse Enid Bittner - Amy Johnson (Given by: Team Houdini)
Prom Queen - Max Grimm (Given by: Team Houdini)
---
2020 Awards
"Most gravity-defying scene" - Margaret's Room (Given by: Team Houdini)
Scariest Actress - Swamp Girl (Given by: Team Houdini)
Scariest Haunt (Given by: Team Houdini)
---