2021 Guide to Haunted Houses in Alaska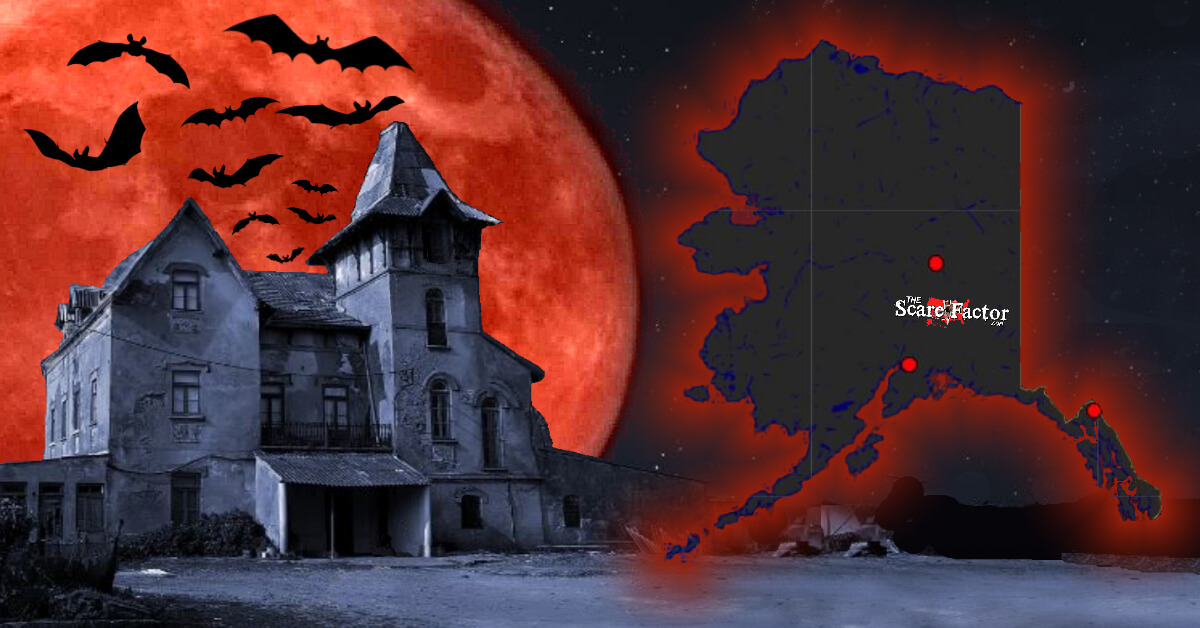 Did you know that Alaska has 2 haunted house attractions listed for the 2021 Halloween haunt season!? Some of them may be located closer to you than you think…
The following list totals up each type of haunt in Alaska, based on how they are listed on our website:
Each year, we search the internet to find out what these haunts are up to during the off-season. During our 2021 update session for Alaska, 1 haunt was removed from the Alaska Haunted House Directory.
The following is the most popular haunted attraction** in Alaska, based on our website traffic:
Fright Nite
401 W International Airport Road, Suite #5, Anchorage, AK 99503
Summary:
One of AnchoraClose to 10,000 square-feet haunted house.
Clown rooms and much, much more. You may even run into IT! Just don't let him take you to the sewer!
Check out some of our themed rooms:
Endless Black Maze of Terror
Clowns, Clowns, and more CLOWNS
Lazor Show ~ NEW!
Toxic Vomiting Zombie ~ NEW!
Elm Street
Mummy Boulevard
Kings Pirate Cove
Zombie Land
Creepy Crawly Spiders - Can you make it through their web of Doom?!
Lava Man
Christmas at Grandmas
Cannibal Scientist
Chain Saw Alley
Ominous Grave Yard
Blaze the Dragon
And many more!
Our dragon Blaze escaped last year while taking her home. We caught her, but now she is madder than ever. Just be careful when you see her, we're not sure what she will do!
This is a fun family event.ge's oldest Haunted House attractions. Haunting Anchorage's young and old since 1985.
---
**This information was determined by looking at the haunts' traffic on our site from the past two years. This is not a top haunts list. The above haunts are listed here in no particular order.
Click Here for our full list of all Alaska haunted houses.
---
Interested in becoming a haunted house reviewer? We're looking for reviewers in many States to help us provide coverage across the country. If you don't currently work for a haunt, please visit our Join Us page.
---
Want to Get Our Latest Reviews Sent to Your Inbox This Haunt Season?
Click Here to learn more about our "Haunt Advisor" newsletter.
---
Did You Know There's a Scare Factor Podcast?
Well, now you do! 🙂 Click Here to browse our episode library.
We're also available on most major podcast distributors.
---
Come See Us on the Socials!
Subscribe to our YouTube channel, and follow us on TikTok, Facebook and Insta for all the latest updates from the Scream Teams this season.