2021 Guide to Scary Haunted Houses in Oregon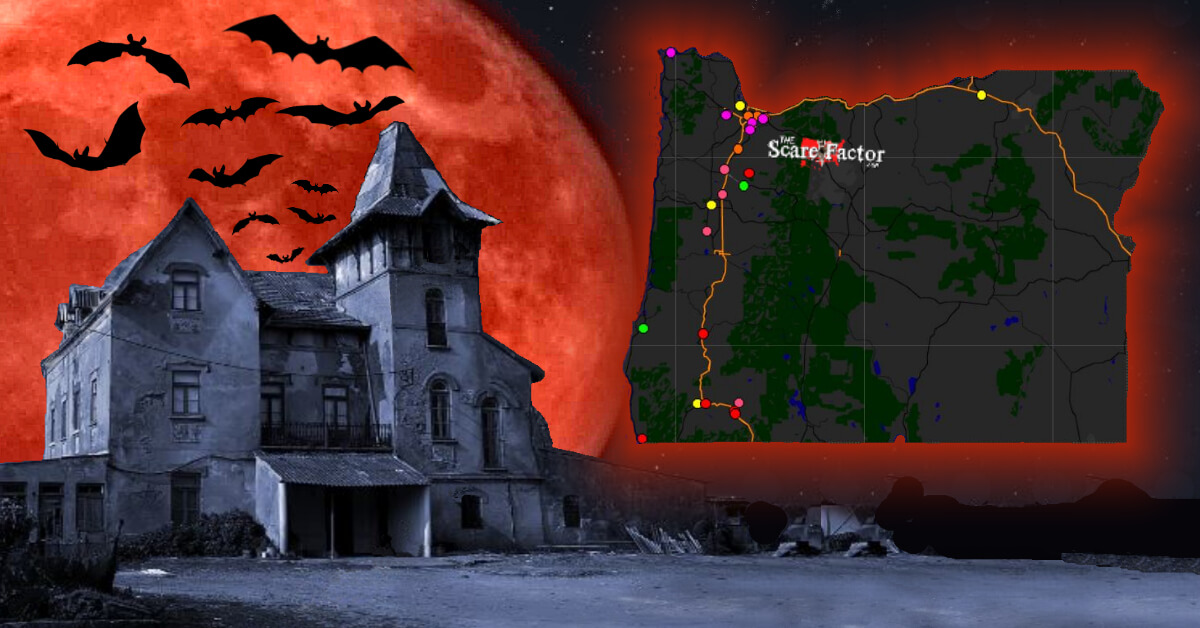 Did you know that Oregon has 30 haunted house attractions listed for the 2021 Halloween haunt season!? Some of them may be located closer to you than you think…
Below, we'll break down what types of haunts you can choose from, ranging from spooky hayrides and terrifying trail walks to creepy home haunts and multi-attraction scream parks. We'll also discuss where in Oregon some of the most popular haunted houses are located!
The following list totals up each type of haunt in Oregon, based on how they are listed on our website:
---
Fun Fact:
The city with the most attractions / surrounding haunts is Portland, OR.
---
Each year, we search the internet to find out what these haunts are up to during the off-season. During our 2021 update session for Oregon, 10 haunts' information was updated, 0 were removed and 2 haunts were added to the Oregon Haunted House Directory.
The following are some of the most popular haunted attractions** in Oregon, based on our website traffic:
The Fear PDX Haunted House
12301 NE Glisan Street, Portland, OR 97230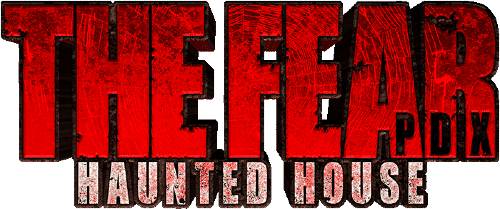 Summary:
Factory 13
This abandoned factory has many secrets. People who enter easily get lost in its labyrinth of multiple underground tunnels. This structure has fallen into a terrible state of disrepair. The smell of rotting decay is strong. Something terrible is happening here.
The Kill Floor
Those who check in never check out. Catch an elevator to the 13th floor. Also known as "The Kill Floor" it's all fun and games until somebody falls behind. Watch out for ghosts of the unlucky and get out before they trap you within…
Blood House
Not your ordinary carnival fun house, the walls of this once wacky place of laughter and fun are now dripping with Blood. Could be from all the killer clowns running around. Step right up while you still can, see what's left of this happiest place on earth...
Midway of Fear
Once you exit our feature attractions you'll end up inside our "Midway of Fear". In this all-new creepy world, you can find monster photo ops, gift shop, and food/drinks. You will also find the main entrance to Layers of Darkness, our all-new extreme bonus haunt.
Layers of Darkness
An all-new Separate "Extreme" attraction. Prepare yourself for a haunted house like no other. Located on our midway, Layers of Darkness will push you to an all-new level of fear!
Ticket Prices:
General Admission $29.99
VIP $49.99
Layers of Darkness Extreme Haunt $10.00
---
No Entries Found
Bella Organic Farm Haunted Maze
16205 NW Gillihan Road, Portland, OR 97231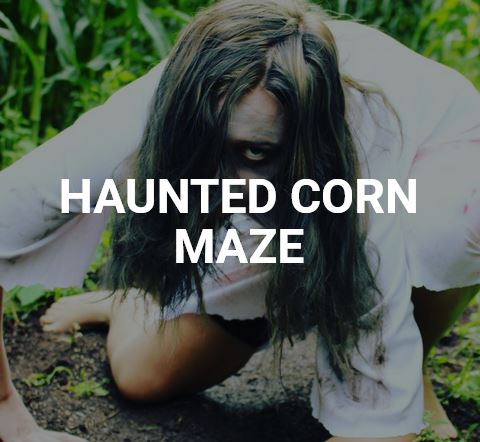 Summary:
Get lost in acres of corn, in the dark, on Friday and Saturday nights in October! Terrifying creatures stalk you as you make your way through our Haunted Corn Maze! This year our Sauvie Island Haunted Corn Maze theme will be inspired by the Netflix hit original series, Stranger Things! Be prepared to be haunted by dark ghouls and goblins, chased by zombies, as you make your way through our very own Upside Down while avoiding Demogorgon. If you make it to the butcher shop… don't get stuck in the fridge!
---
No Entries Found
**This information was determined by looking at the haunts' traffic on our site from the past two years. This is not a top haunts list. The above haunts are listed here in no particular order.
Click Here for our full list of all Oregon haunted houses.
---
Interested in becoming a haunted house reviewer?
We're looking for reviewers in many States to help us provide coverage across the country. If you don't currently work for a haunt, please visit our Join Us page.
---
Want to Get Our Latest Reviews Sent to Your Inbox This Haunt Season?
Click Here to learn more about our "Haunt Advisor" newsletter.
---
Did You Know There's a Scare Factor Podcast?
Well, now you do! 🙂 Click Here to browse our episode library.
We're also available on most major podcast distributors.
---
Come See Us on the Socials!
Subscribe to our YouTube channel, and follow us on TikTok, Facebook and Insta for all the latest updates from the Scream Teams this season.