Lake Hickory Haunts – Full Review
Lake Hickory Haunts is a Haunted Attraction located in Hickory, NC.
520 Carolina Ave, Hickory, NC 28601View All Details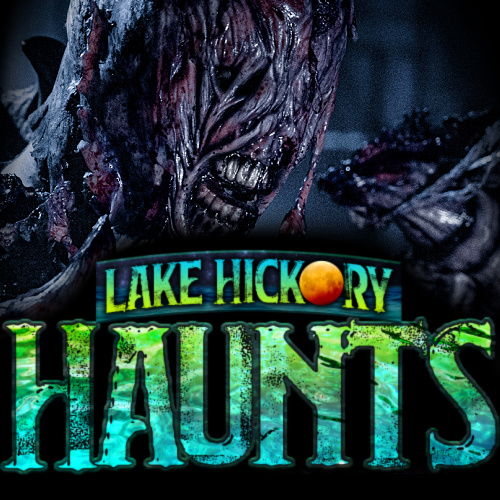 Features:

Paid Parking, Restrooms/Porta Potties On-Site, Food/Concessions, Gift Shop/Souvenirs, Optional Games/Midway, Special Events, "Hi-Tech" Attraction, You will NOT be touched, Original Characters, Uncovered Outdoor Waiting Line, Indoor/Outdoor Attraction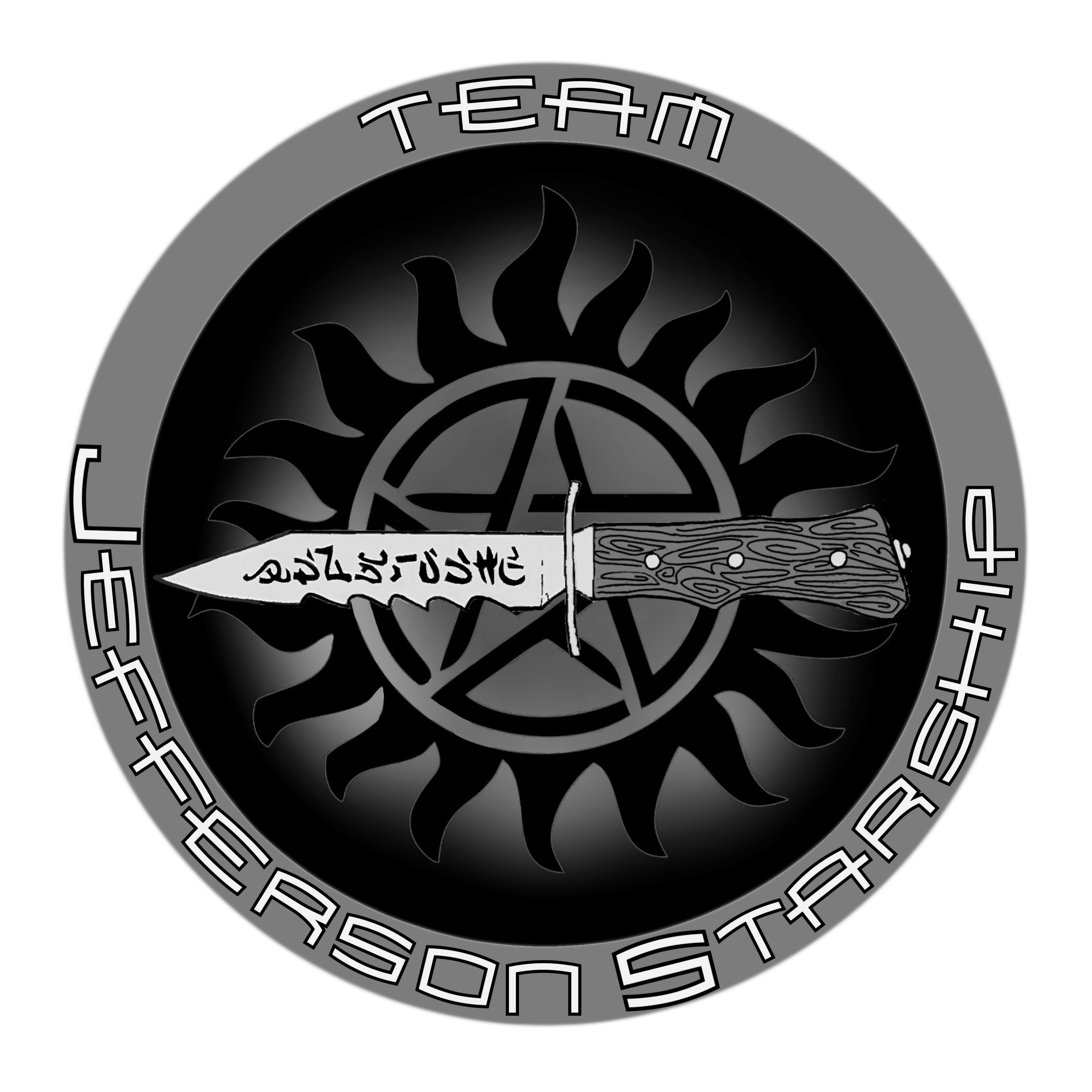 This attraction was reviewed on October 24, 2020 by Team Jefferson Starship.
How Do We Get These Scores?

Final Score:

8.74
How Did We Get This Score?

Summary:
Lake Hickory Haunts (LHH) between Granite Falls and Hickory, NC, is situated around the shores of a small natural lake. Winding down from an overlook that allows a glimpse at the entire attraction from a distance, our path led down into a carnival-like midway filled with shops, games, and some wandering monsters. There are nine attractions beyond the midway featuring a variety of custom-built sets and plenty of creepy creatures. LHH was a haunt we were looking forward to visiting this year and they did not disappoint.
Though some procedures have been altered because of the pandemic, LHH has worked tirelessly to deliver their show with a lot of thought given to the safety of patrons this season. We can definitely recommend a visit for those willing to venture out to Lake Hickory Haunts.
---
Cast: 8.63
How Did We Get This Score?

A huge variety of characters inhabit Lake Hickory Haunts. Though many of these are the traditional mad doctors, nurses, clowns, and pirates, there were also a number of aliens and sea-monsters. In several scenes, we were entertained with some witty banter and dialogue with the separate monsters and denizens. From the nurse at the front door to the mad doctor, the stilt wearing clown, the pirate captain, and several others in the slaughterhouse, we enjoyed talking with the different members of the cast as much as we enjoyed the surprising screams from the ones that popped out from the various hidden nooks and crannies.
---
Costuming: 8.91
How Did We Get This Score?

There were a lot of wildly creative and detailed costumes worn at Lake Hickory Haunts. The majority of these creepy denizens were all alike in one way – there is a unifying grimy-look to all of the cast. This well-weathered look serves to not only give the various actors a cohesive feel but makes them all seem like they've just climbed up out of the lake ready to scare.
There were also several full-body costumes that were very well detailed. One of them even seemed to be a static prop until we had almost passed it and it came to life for a sudden scare.
---
Customer Service: 9.42
How Did We Get This Score?

Lake Hickory Haunts obviously cares a great deal about their cast and their customers. There are a lot of safety measures in place – of course, there are mandatory masks and social distancing due to the pandemic but there are also lots of lights, guide ropes, and numerous safety personnel.
The majority of LHH is a series of trails through the woods surrounding the lake. As with any other haunted attraction involving a lot of walking, comfortable shoes that can get dirty are a must. Should it rain, the trails are covered with a fair bit of thick gravel and have either guide ropes or handrails.
Besides a bevy of helpful staff both roaming the site and manning a number of booths (tickets, gift shop, midway games), LHH also has an online presence through their main website as well as a variety of social media and video channels that provide not only information about the haunt (prices, hours, dates) but also give some behind the scenes sneak peeks during prior to opening.
---
Atmosphere: 8.96
How Did We Get This Score?

From the street, LHH resembles nothing so much as an abandoned gas station. However, that is simply the ticket booth. Navigating down past a smattering of decorated vehicles and through an arch of skulls, we ventured down to an overlook where we could see the lake below us and the haunt surrounding it.
Before entering the haunt itself, there is a sizable midway filled with a number of creatures giving some glimpse of what lies beyond the doors of the haunt itself. From a gasmask-wearing pirate to a towering representation of Cthulhu, the roaming midway actors give a great sense of what's to come.
---
Special Effects:

8.67
How Did We Get This Score?

A lot of time has been poured into the sets and set design of Lake Hickory Haunts. Attention has been paid to everything from the ambient sounds to created scents to, of course, the visuals that surrounded us.
From the shifting floating docks that set one of our team off-balance to the constantly shorter ceilings that made another team-member duck and crouch more and more.
We may have spent more time looking at the various pieces of set decor and art that made up the haunt than we did screaming in terror, but we thoroughly enjoyed every minute of it.
---
Theme:

8.85
How Did We Get This Score?

While there are nine separate and distinct areas that make up LHH, each with a different atmosphere and theme, there is an attempt at a cohesive overall theme that is introduced before one enters the front of the haunt.
At the front door, a charming and lovely nurse informed us that she was employed by a doctor who was working on perfecting a formula that could make dreams and nightmares come to life. We were to be the next batch of test subjects!
We felt that this was a clever way to unify the disparate elements of the haunt, working in some slight way to have both clowns and sea monsters, undead and pirates, all stalking about. As mentioned above, the weathered look to most of the creatures helped play in that all of these characters and locations were sprung from the same fevered mind.
---
Scare Factor:

8.32
How Did We Get This Score?

Aside from the beautifully worked sets, we were hit with a lot of jump scares at LHH. We had a small group passing through the haunt, and the vast majority of the scares were aimed right at our center.
We especially enjoyed the drifting docks of Aquaphobia, the interaction of the Slaughterhouse, and the eye-bending effects of the Big Top Circus – each of these had their own special pieces that helped to deliver entertainment and pull out some screams.
---
Entertainment & Value:

8.53
How Did We Get This Score?

Lake Hickory Haunts does a great job of delivering entertainment and value. From an entertaining midway (that grew increasingly crowded during the night) complete with a variety of different diversions and games to an entertaining walk through the haunt itself, LHH was well worth the money spent.
Visitors should be aware that parking is $5, so bring along a small bit of cash for that. Guests looking to avoid some of the crowd in the midway should consider the small extra up-charge for Fast Pass tickets. We did notice that guests can upgrade their tickets in the midway gift shop if they find that the wait in the midway becomes too much to handle.
---
How Did We Get These Scores

Promo Images:
Click to Enlarge
---
Guest ReviewsGuest Average: 10 out of 10
Morgan – 10/10 – October 22, 2016Amazing haunt, I visit year after year and it gets better each year! Visit Lake Hickory Haunts and …show more you won't regret it, trust me!
Gina Settlemyre – 10/10 – October 17, 2015Lake Hickory Haunts is my personal favorite haunted attraction! Their detail, unique scenes/sets, …show more and innovative ideas are truly one of a kind. It is unlike any haunt experience and it is a must see for any haunt goer. Most of all, you can tell that they care dearly about their customers and fans!
Terrance Osborne – 10/10 – October 16, 2015Of all the haunts I've visited across the country this haunt is by far the best! Open rain or shine …show more and even in the downpour their actors never once broke character! Boss the Clown and other actors were in the midway keeping us entertained even though they were soaked to the bone. The scares were top notch, the circus kept us on our toes and just when we thought we were done here came more clowns!
---
Past Awards
---
2022 Awards
Best Voodoo Scene (Given by: Team Jefferson Starship)
---