10 Must-See New York Haunted Houses in 2023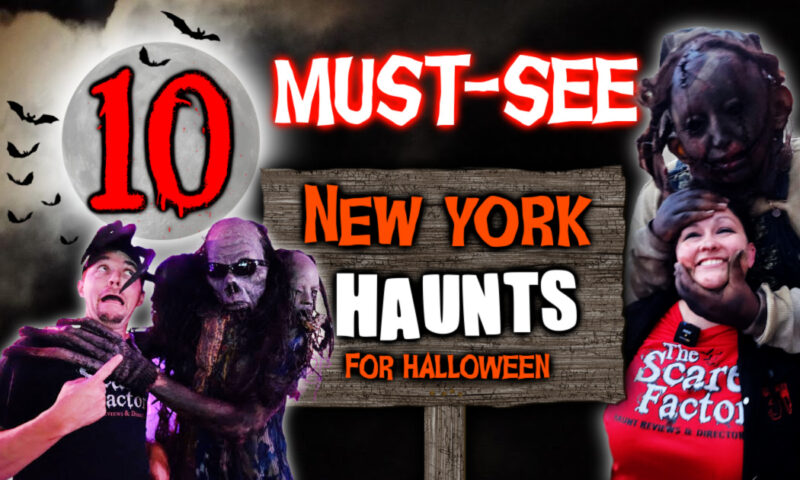 If you love Halloween haunted house attractions, then you've come to the right place! We currently have 77 spooky haunts listed in New York including twisted trails, haunted hayrides, home haunts, corn mazes, and more!
Here's a list of some of the most popular haunted houses on our website that you don't want to miss this season!
---
10. Hallows End – Staten Island, NY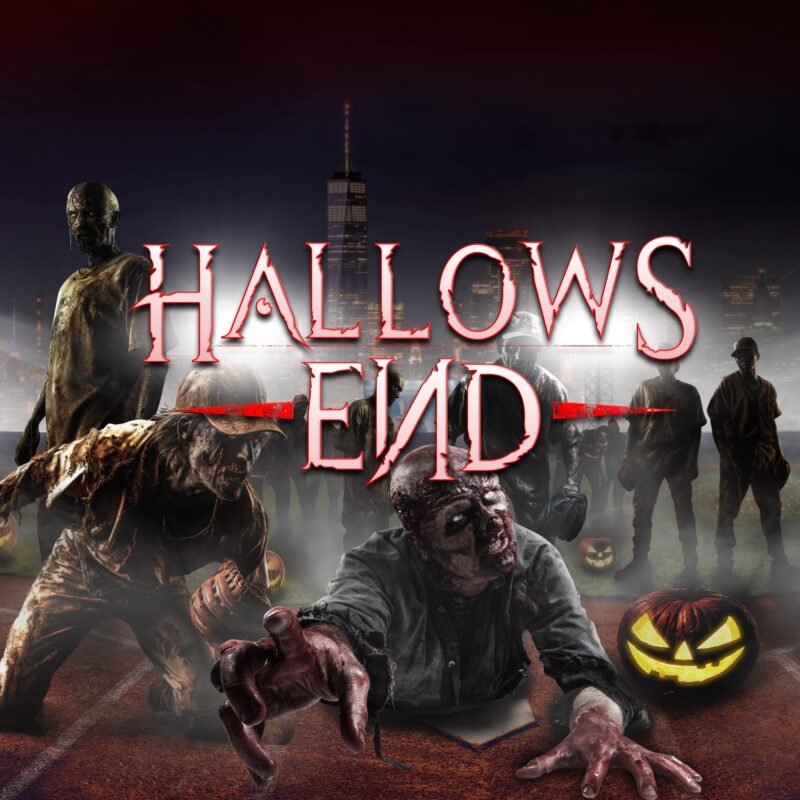 Hallows End will take over "Staten Island Ferry Hawk's City" in September and October, starting September 30th. This year, they offer three terrifying attractions: Witches Coven, Total Darkness, and Freak Show.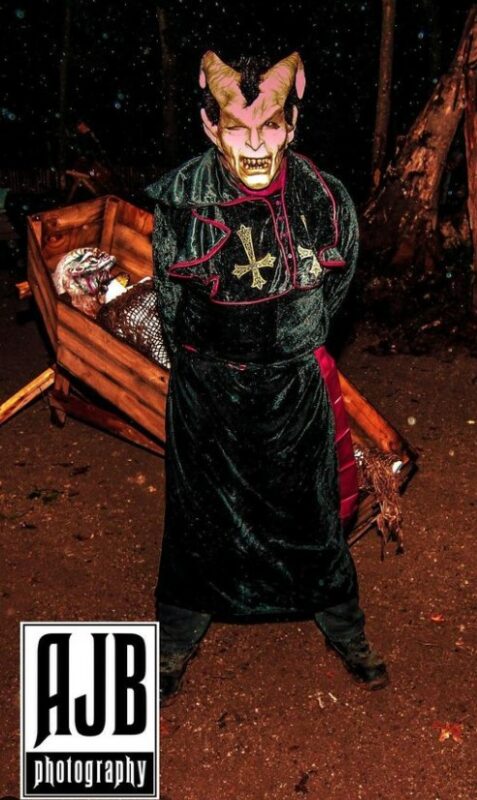 ---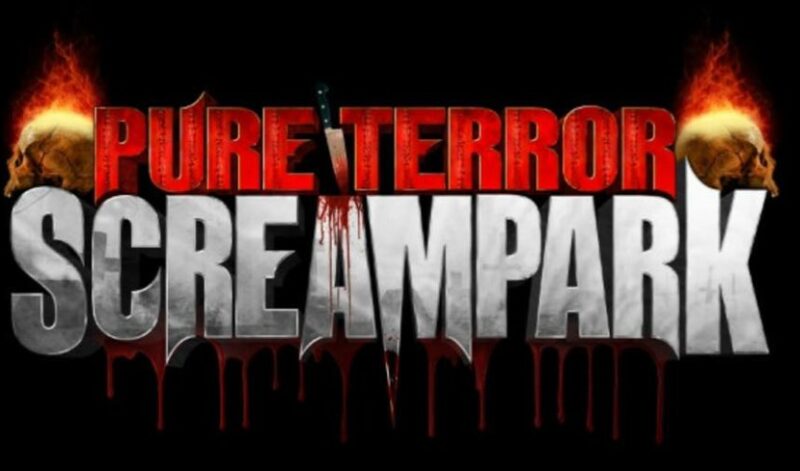 Pure Terror Scream Park has been the Guinness World Record's longest horror attraction since 2015. For 2023, the park will unveil three all-new attractions: Jungle Rot, Pumpkin Alley, and the Monster Midway. The screaming begins September 23rd.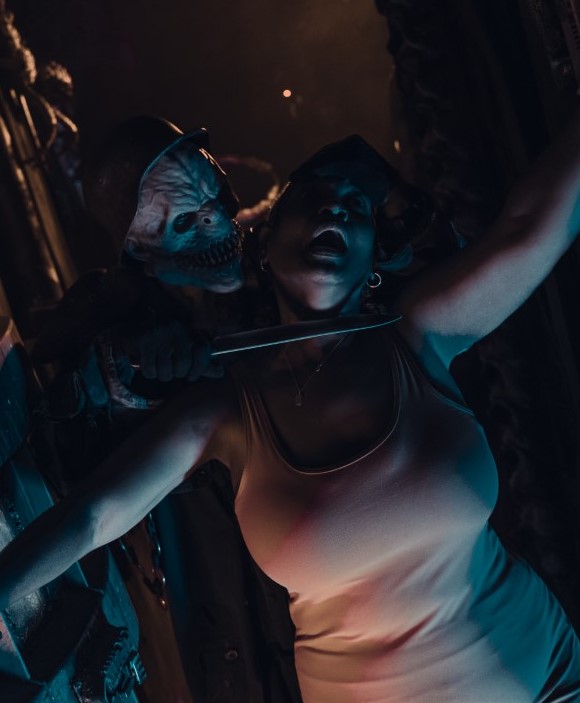 ---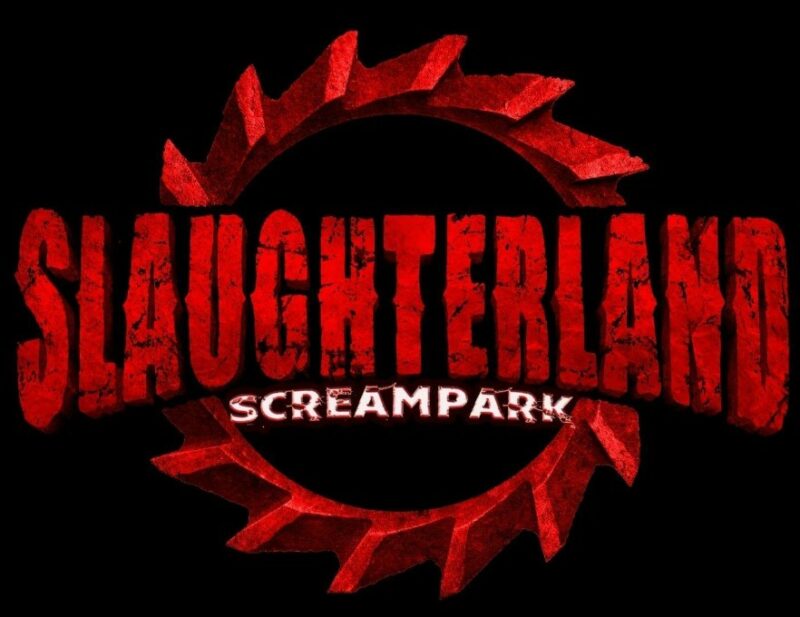 Slaughterland Screampark opens September 29th to unveil its 5th and most terrifying attraction! Will you survive… The Bloodshed? With a street number of 666, you're sure to get your scare on here!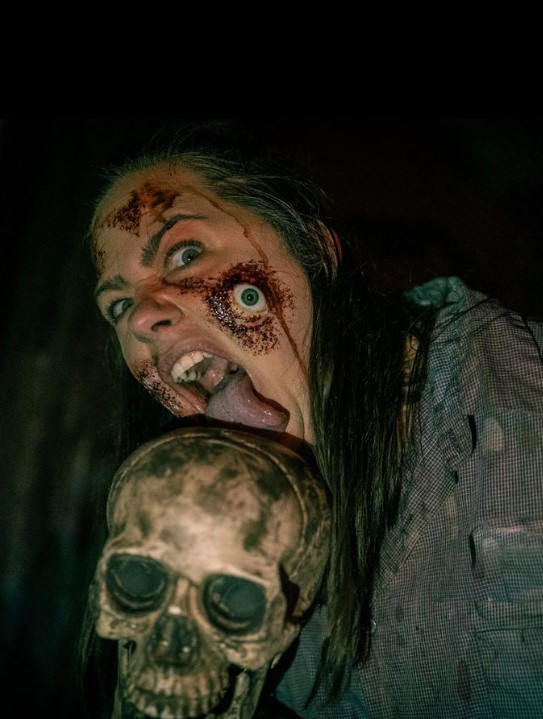 ---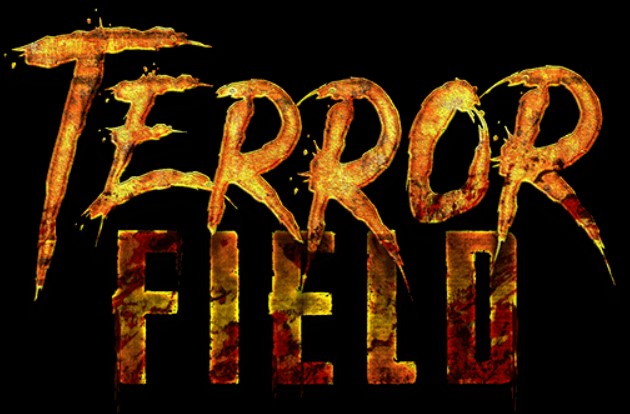 Terror Field is a highly energetic, high-intensity, in-your-face haunt experience. Mature audience advised. This is a hands-on show – you will be touched!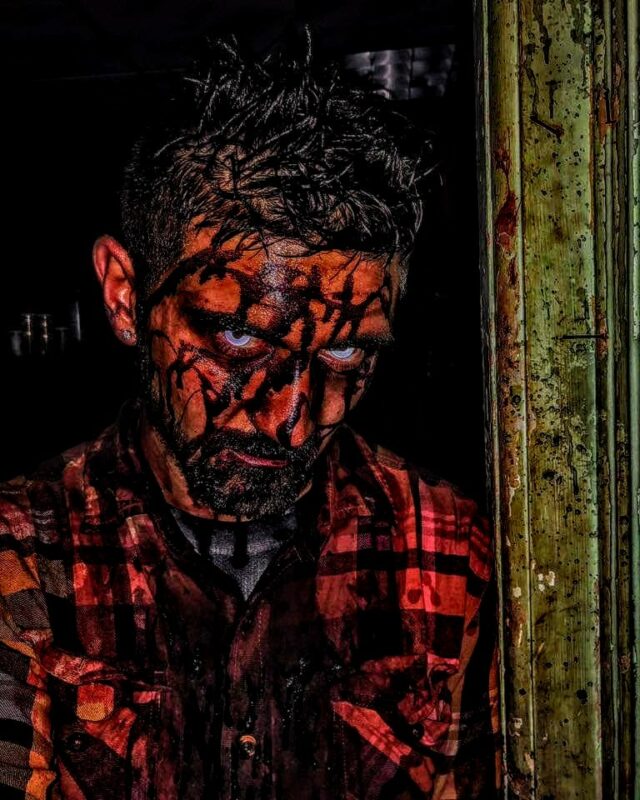 ---

Blood Manor is celebrating their 20th season in 2023! NYC's premier haunted house will open its doors on September 29th.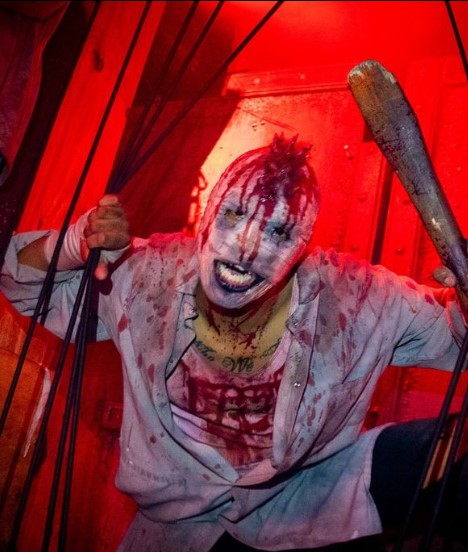 ---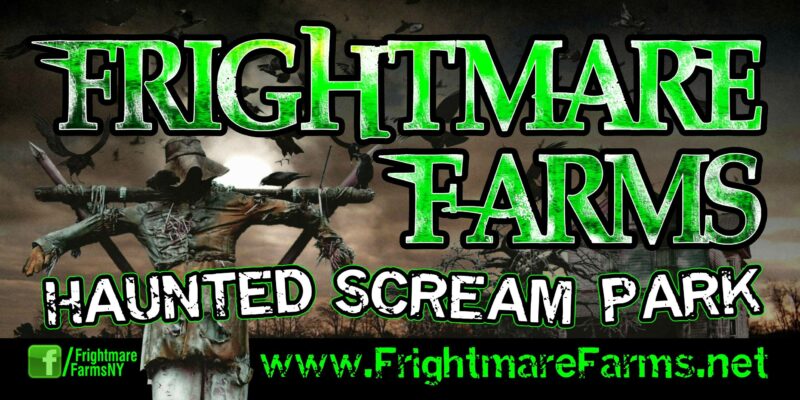 Frightmare Farms Haunted Scream Park is a theatrically detailed haunted attraction that creates a true sense of fear in central New York's backwoods.
To read more about the experience, check out Team Skelegore's 2022 review HERE.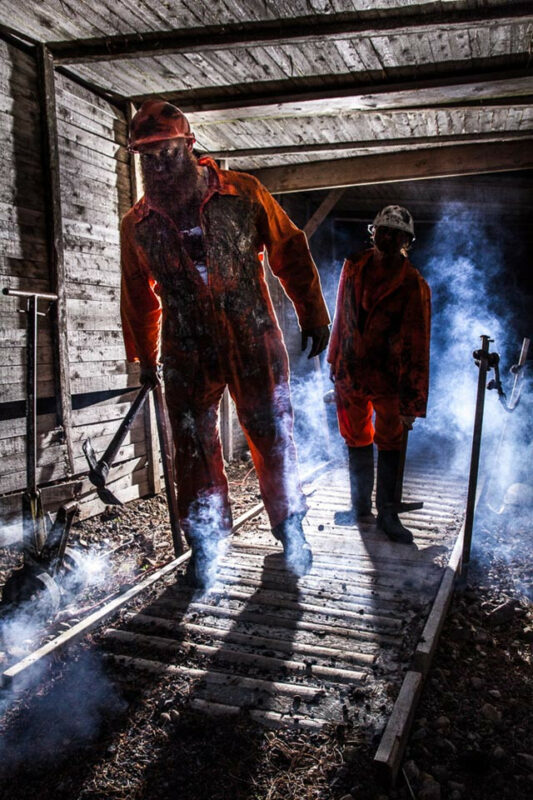 ---

Grimsley's Gorge is a free home haunted house attraction. One can hear screams coming from the area on dark and windless nights. Are you brave enough to face Dr. Grimsley? Be careful; if you become his next medical malpractice victim, the sounds of screaming locals hear will be your own!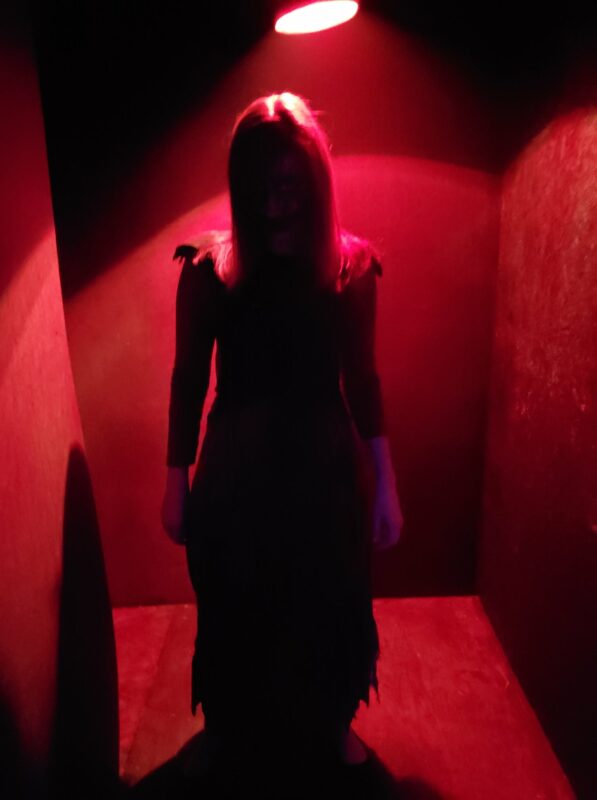 ---

Cayo Industrial Warehouse of Horror is a walkthrough-style horror attraction within an industrial warehouse. Beginning September 30th, "the world shifts into a new era. Human hands cast the horizon of a new reality. The sun soon sets over clouds created by man."
To read more about this haunting experience, check out Team Skelegore's 2022 review HERE.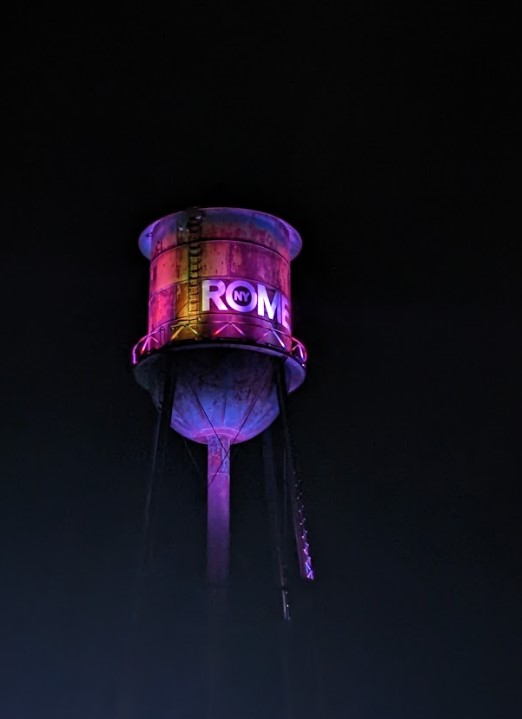 ---

Crooked Descent is a unique, immersive indoor haunted house attraction. This haunt is said to push the creative boundaries of the traditional haunted house.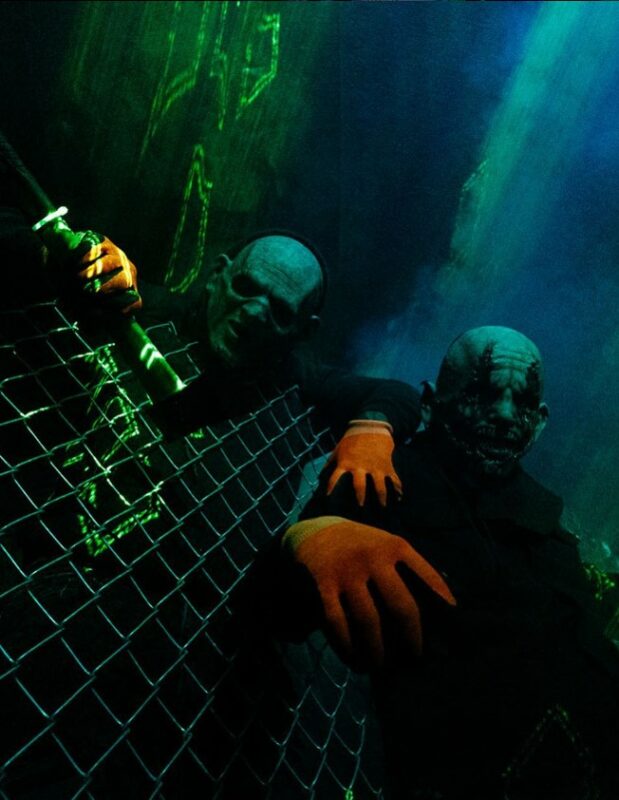 ---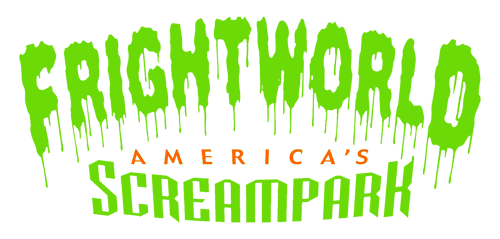 Frightworld features multiple award-winning haunted houses at this indoor scream park!
To read more about the experience, check out Team Skelegore's 2022 review HERE.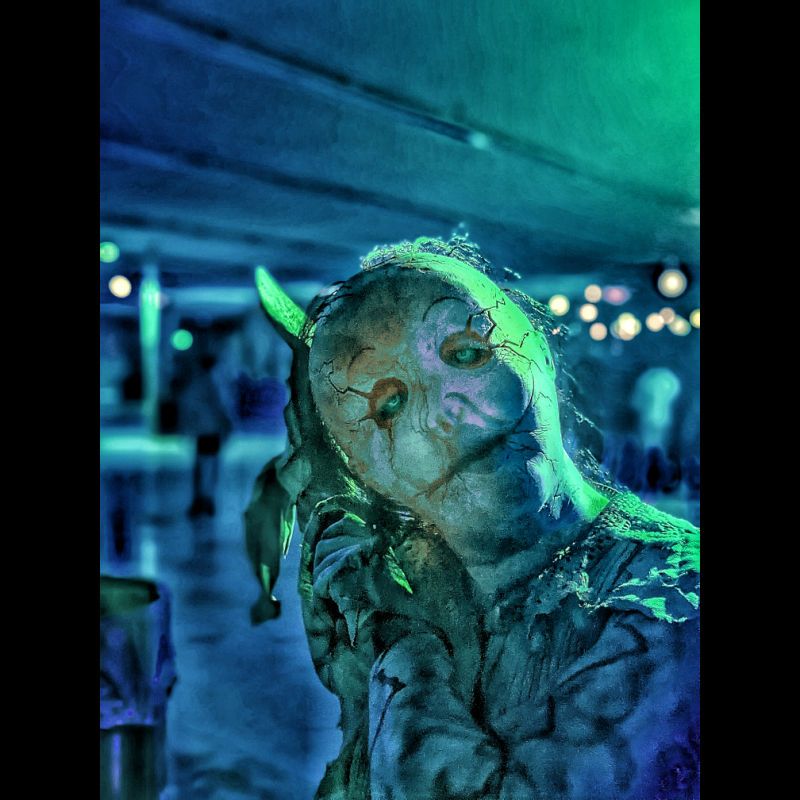 ---
For a full list of all scary attractions in New York, please visit our New York Haunted House Directory
Now get out there and STAY SCARY!
---
Note from the editors:
This list is not a top haunts list. We are not saying these are the best or scariest haunts in the state or the only ones you should visit. It would be best if you considered these when making your Halloween season plans, as they are some of the most popular amongst our reviewers and our site visitors.